Dombrowski: 'Mixed emotions' in Detroit return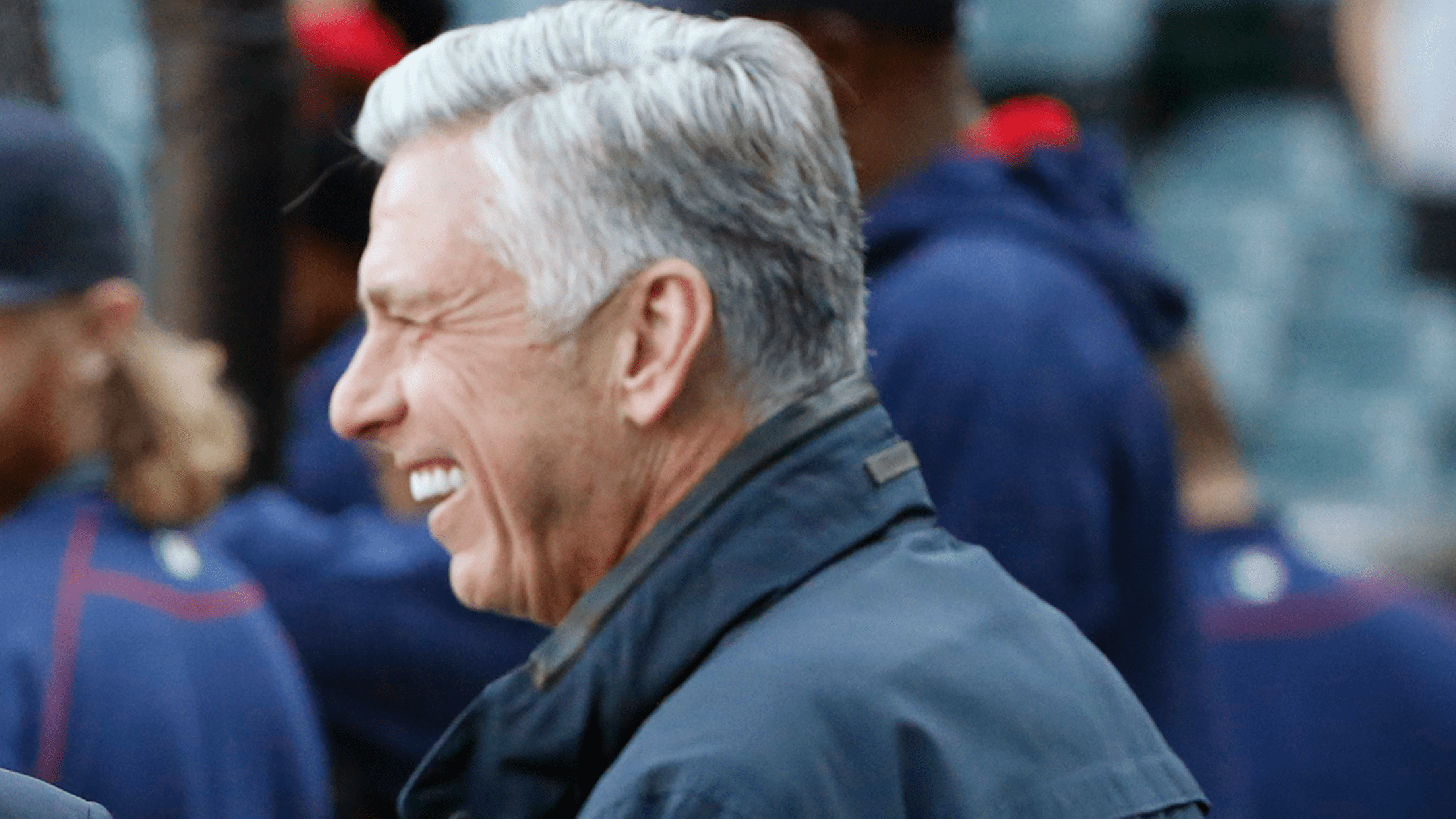 Dave Dombrowski served as the Tigers' general manager before taking over as the Red Sox's president of baseball operations in August 2015. (AP)
DETROIT -- As Tigers general manager, Dave Dombrowski watched plenty of former Tigers walk down the tunnel at Comerica Park and make the unfamiliar right turn for the visiting clubhouse. On Thursday, it was his turn.And yet, as he greeted several Tigers employees he has known for years, it still
DETROIT -- As Tigers general manager, Dave Dombrowski watched plenty of former Tigers walk down the tunnel at Comerica Park and make the unfamiliar right turn for the visiting clubhouse. On Thursday, it was his turn.
And yet, as he greeted several Tigers employees he has known for years, it still felt familiar. His first trip back to Comerica Park came a year to the day after his first day on the job as Red Sox team president.
"It's a different feeling when you take this turn," Dombrowski said, "but a lot of memories. There's so many familiar faces coming here saying, 'Hi.' It's different because I walked over from where we're staying."
It's far from Dombrowski's first trip into town this season. Because his kids spent the school year here, he was traveling back and forth, living in a hotel for the first 11 months of his Red Sox tenure. They finally moved into their Boston area home last month, though his son will join him in town for the weekend.
"Mixed emotions," Dombrowski said. "Many great memories, and also looking forward to seeing a lot of friends that have called and talked to me and come to the games. It's just unusual, because the last time I was in the ballpark was a little over a year ago, and it didn't end on the best of circumstances."
Dombrowski will see three of the young pitchers -- Matt Boyd, Michael Fulmer and Daniel Norris -- he acquired at last summer's Trade Deadline, his final deals with the Tigers. However, he doesn't feel vindication out of the decisions he made a year ago.
"I really don't," Dombrowski said. "I'm not part of the organization with those guys. At the time, we focused on trying to do the best job we possibly could and trying to get the best young talent to build on the future, thinking it was important to get young pitching. But there were a lot of people involved in those discussions. I'm happy for those players that they've done well, but it's really not my circumstances."
Dombrowski didn't want to reflect much on any part of what happened a year ago, given the emotions. He said he has not talked with Tigers owner Mike Ilitch since then, though he talked with Chris Ilitch during owner meetings earlier this season. However, he said he appreciated the fan support.
"From my perspective, the fans were always great. They supported our club tremendously. They were nice to me. I'm sure there were critics, but overall, they were tremendous. They supported us wonderfully. It was a great place to be for 14 years."