MLB, Alomar to host showcase tourney in PR
Puerto Rico 12 tournament will feature island's top amateurs aged 16-19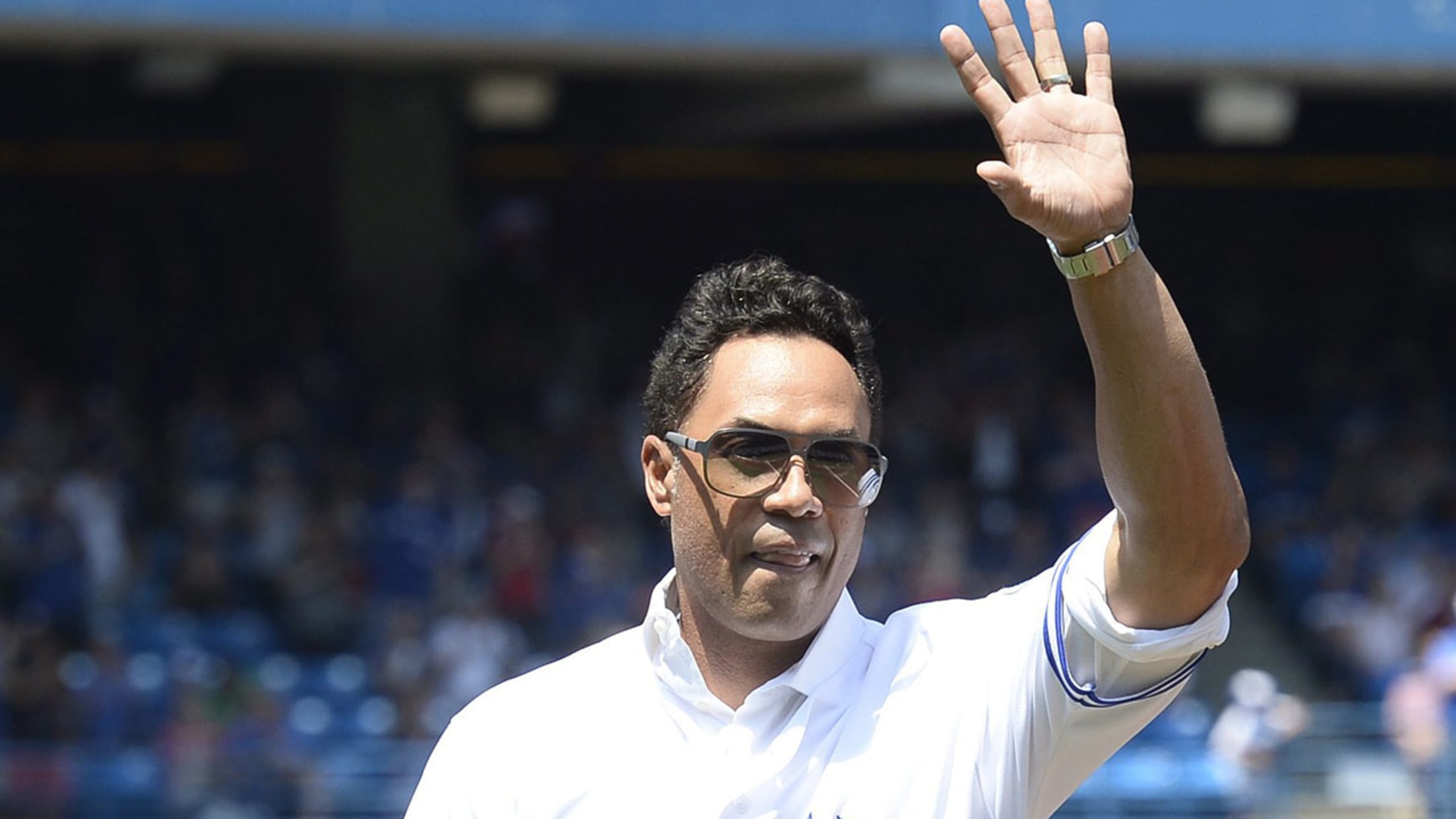 Former Toronto Blue Jays all-star second baseman Roberto Alomar takes part in a ceremony celebrating the 40th anniversary of the team in Toronto on Sunday, May 29, 2016. (Nathan Denette/The Canadian Press via AP) MANDATORY CREDIT (Nathan Denette/AP)
Major League Baseball is teaming up with Hall of Famer Roberto Alomar to host a showcase baseball tournament in Puerto Rico at the end of July.MLB announced the Puerto Rico 12 tournament on Monday. It will be played from July 31 to Aug. 5 at Hiram Bithorn Stadium in San
Major League Baseball is teaming up with Hall of Famer Roberto Alomar to host a showcase baseball tournament in Puerto Rico at the end of July.
MLB announced the Puerto Rico 12 tournament on Monday. It will be played from July 31 to Aug. 5 at Hiram Bithorn Stadium in San Juan.
The PR12 tournament is a showcase for the top 120 college-eligible Puerto Rican-born amateur players aged 16-19. There will be six teams from Puerto Rico's different regions, each with 20 players and three coaches, who will play five games and participate in a skills day. Major League scouts and college recruiters will be in attendance, per the league's announcement.
"I am thrilled to partner with Major League Baseball and the Commissioner's Office on this amazing initiative for youth baseball in my home country of Puerto Rico," Alomar said in a statement. "With the help of the Toronto Blue Jays, we have been able to do something similar in Canada over the last several years, and the impact on baseball development in that country has been substantial. With encouragement from Commissioner [Rob] Manfred, it is my goal to bring this same opportunity back to Puerto Rico for amateur players. I am really excited to see the talent that Puerto Rico has to offer."
PR12 will host tryout camps at sites in each of the six regions, after which a committee of the MLB Scouting Bureau, the Puerto Rico Baseball Federation and Alomar Sports Inc. will choose the tournament's players. The rosters will be announced June 30.
Alomar, who was a 12-time All-Star and a 10-time Gold Glove Award winner at second base in his 17 Major League seasons, now serves as MLB's special consultant in Puerto Rico. He was born in Ponce and went to Luis Munoz Rivera High School in Salinas.
"Major League Baseball is proud to work on this new showcase event alongside Roberto, whose commitment to growing the game in Puerto Rico is admirable," MLB senior vice president of youth programs Tony Reagins said in a statement. "This event will help expand the pipeline of the island's most talented amateur baseball players to decision-makers on the professional and collegiate levels. Our priority with youth and amateur players is providing opportunities, and this event is a very big one."
In addition to the PR12 tournament, MLB will also have the two-game Puerto Rico Series between the Indians and Twins in San Juan on April 17 and 18. This is the fifth year regular-season games are being held in Puerto Rico.