MLB.TV available for rest of season at lower price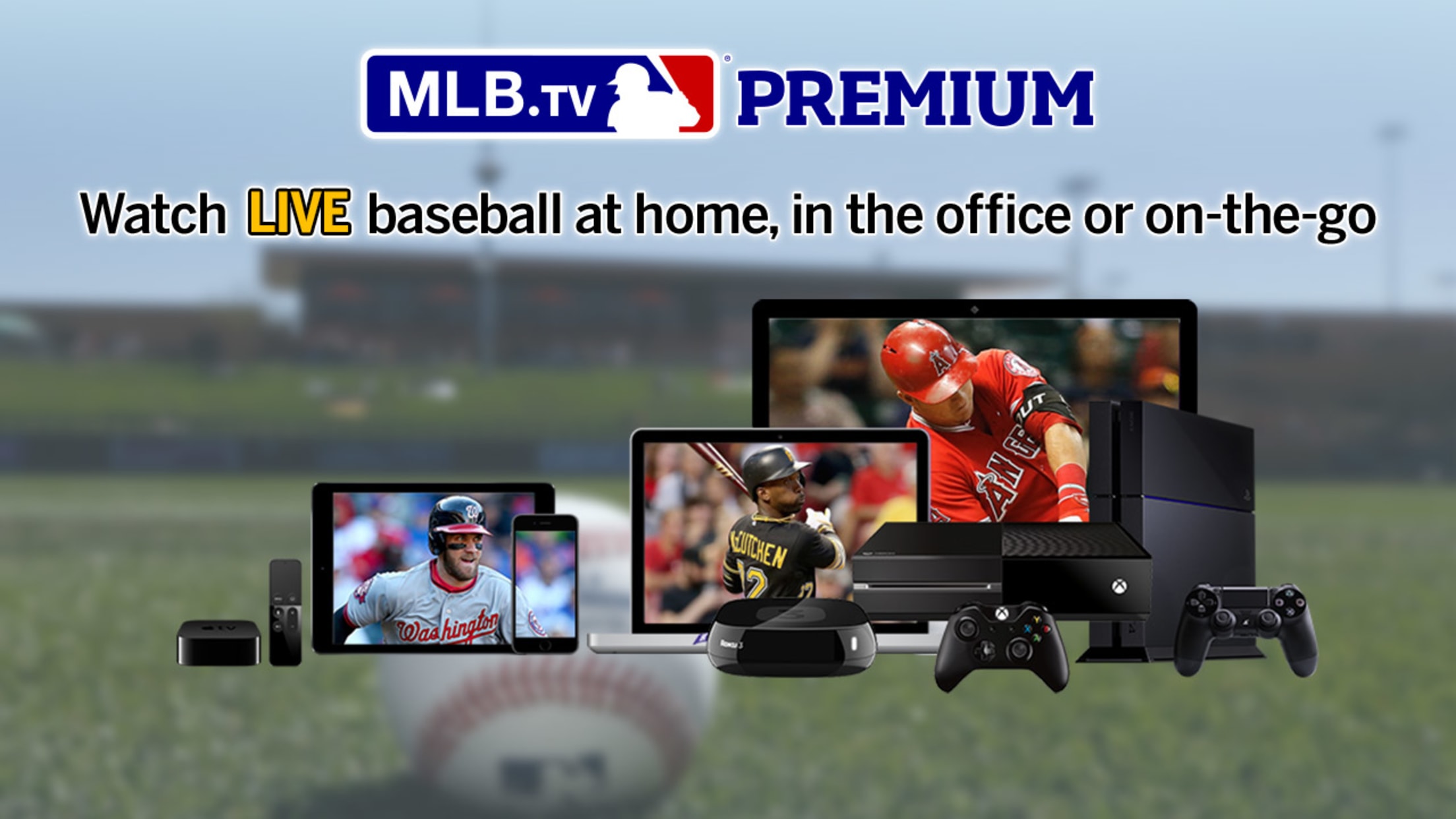 Erick Schlosser was watching his beloved Cubs on Memorial Day when the team's WGN broadcasters asked fans to tweet selfies using their in-game hashtag. He was among dozens and dozens of overjoyed and long-suffering fans who obliged, and hardly the only parent that did so by including a newborn baby
Erick Schlosser was watching his beloved Cubs on Memorial Day when the team's WGN broadcasters asked fans to tweet selfies using their in-game hashtag. He was among dozens and dozens of overjoyed and long-suffering fans who obliged, and hardly the only parent that did so by including a newborn baby swathed in Cubs attire for the money shot.
But what caught our attention was how Schlosser phrased it: "17-day-old son and I watching Cubs baseball on MLB.TV #WGNCubs from Portland, Oregon."
It was a rite of passage and the latest example in the never-ending evolution of MLB.TV, the most widely distributed and No. 1 sports streaming service that is well into a 14th year with everything you expect. Now that June has arrived -- and just in time for Father's Day -- Major League Baseball Advanced Media announced on Wednesday that it has lowered the yearly prices of MLB.TV Premium to $99.99 and MLB.TV Single Team packages to $79.99.
"MLB.TV is worth every penny of the investment for the devoted fans," Schlosser said. "Whether listening to radio broadcasts or live streaming of any game, plus all the highlights, historical games, and other features provided by the Premium subscription, I'll never miss a moment.
"I watch MLB.TV on my Android and iPad if I'm not at home and have WiFi access. Video quality is outstanding most of the time, and not being in the 'local market' means very few blackouts. Plus, I can watch every day."
17 day old son and I watching Cubs baseball on https://t.co/ziZCKD5QEA #WGNCubs from Portland Oregon pic.twitter.com/YmmWrb8LO6

— Erick Schlosser (@cheferick81) May 30, 2016
MLB.TV Premium has the best value and provides access to more than 400 devices and a free subscription to the MLB.com At Bat Premium app (a $19.99 value). It offers the best picture quality ever -- a new 60 frames per second -- for supported devices.
MLB.TV Premium subscribers get the Mosaic View -- split screen or quad, available on PC or Mac only. MLB.TV Premium and MLB.TV Single Team subscribers both enjoy HD and both get real-time highlights and player stats automatically loaded moments after they occur (only for the game you are watching with MLB.TV Single Team, and for all games with MLB.TV Premium).
Schlosser is a lifetime Oregonian who started following the Cubs around the time of their near-miss in 2003 and has subscribed for the last eight years to MLB.TV so he can watch their live out-of-market streams. He was a sous chef in a downtown Portland hotel for seven years, but just in the last month began transitioning to teaching as a chef instructor at a culinary school so he would have "more time" with wife Jill and new son Bennett.
"I love showing off my son, and proud to be a Cubs fan in a market that is so limited in pro sports," Schlosser said. "I used to watch on WGN America, but with the change in their TV deal, I had to find an alternative," he said. "I listen to the radio broadcasts on the MLB.com At Bat app if out and about, but prefer Len Casper's play calling."
Schlosser said he visited Wrigley Field for the first time in 2013, as MLB.TV and the WGN feed fuels his passion. The Cubs' 35-14 (.714) record entering Tuesday night's game against the Dodgers marked the franchise's best start other than 1907.
"This year has been an amazing season to follow the Cubs," Schlosser said. "I know one man doesn't make the team, but I was worried about what it would mean to lose Kyle Schwarber early. Jake Arrieta has been amazing, and the team as a whole has done great. I know there is a lot of baseball left, but I look forward to following October baseball.
"I visited Wrigley for the first time in 2013, and cannot wait to share the experience with Bennett and my wife in a few years. Hopefully the 'curse' will end this year, with this team, I don't know how it couldn't."