MLBPA's Clark on challenges of rule changes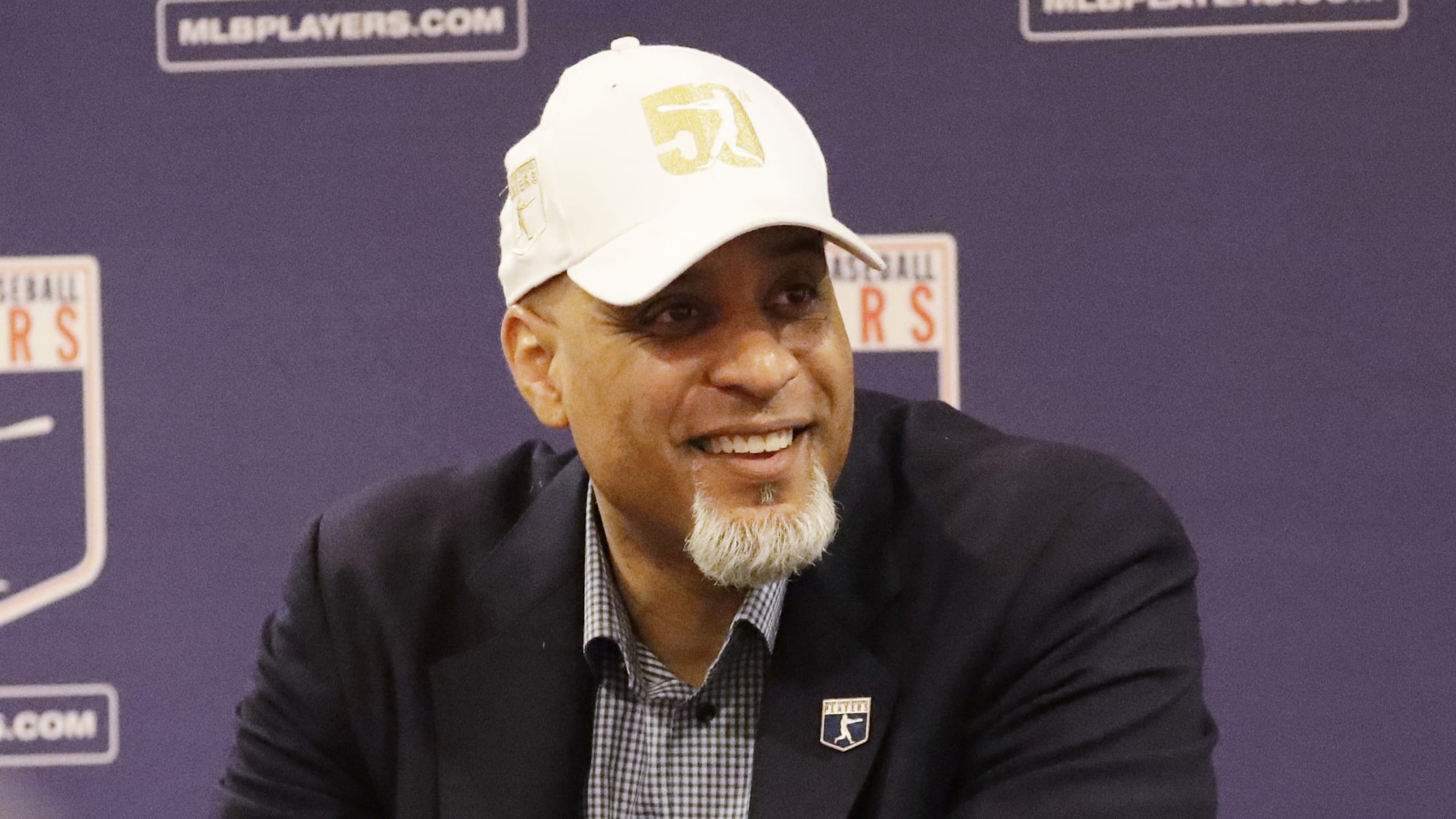 "There is nothing that directly affects players as directly as rule changes," Tony Clark said. (AP) (Morry Gash/AP)
PHOENIX -- He's for putting everything on the table. Raising the strike zone? Sure, let's have a chat. Automatic intentional walks? Absolutely, worth a discussion.And that's as far as Tony Clark, executive director of the Major League Baseball Players Association, has gotten. In terms of actually instituting a host of
PHOENIX -- He's for putting everything on the table. Raising the strike zone? Sure, let's have a chat. Automatic intentional walks? Absolutely, worth a discussion.
And that's as far as Tony Clark, executive director of the Major League Baseball Players Association, has gotten. In terms of actually instituting a host of rules changes being considered, he's not there yet.
"There is nothing that directly affects players as directly as rule changes," Clark said during a 90-minute news conference Sunday afternoon. "In any given year, you may have a player experiencing the big leagues for the first time, and it may be the only time he experiences it.
"This may be the one time and the one year I play in the big leagues, and now you're telling me the strike zone has shifted. Where I've spent my entire life appreciating this strike zone.
"On the surface, no, it's not an easy conversation. It's one that has our group split. I have a feeling it'll be an ongoing dialogue with baseball and we'll have to see where it goes. But there's a lot of challenges right now."
Clark spoke Sunday on the final day of four days of meetings to update players on union business and to hear concerns. Among the topics he touched on:
• On possibly placing a runner on second base to start extra innings: "I don't know that you'll catch any player that suggests he wants to play 20 innings. I don't think that's going to happen. But at the Major League level, fighting until that next run or that last run is scored, that has always been a part of the conversation and I think it should continue to be.
"The Minor Leagues are a development system. That's what it's for. Does playing 20 innings in the Minor Leagues make much sense? I don't know how putting a man on second [in the Minor Leagues] is going to play out. I know some of our international play already has it. I'm interested to see it, but have no expectation of it happening at the Major League level."
• On raising the strike zone in the Majors: "There are challenges there. As we have this conversation with players, there's a split among the group. The difference between a half-inch, a quarter-inch, an inch, let alone two inches or three, is significant.
"As you play, as you pitch, as you hit, you can understand that. That's why any conversation about an adjust/shift, whatever that shift is, is a sensitive one. This one is no different.
"As we continue to have dialogue with baseball on these types of rules changes, there's a lot of educating and appreciating that needs to happen to even have the conversation."
• On the need for a crisper pace of play: "Do I understand and appreciate dead time? Sure. When people talk about dead time, there's always something happening. Always. Now whether or not you can see it or understand it or appreciate it is something different.
"When you're in the ballpark, you know where to look when it seems there's nothing going on. When you're watching it on TV, it's a little hard to follow. There's stuff going on during inning breaks that I find fascinating.
"It's going to dictate what happens next, and that's what I'm always interested in. I'm afraid a lot of that's been lost. So while I'd like to [cut] an extra 10 minutes or five minutes or 30 minutes -- I get it on the surface. But I think there's an opportunity to engage, teach and flip the conversation in a way that allows folks to appreciate what it is you're seeing. Yes, it's going to require some time and a lot of dialogue. But I believe that can happen. I know when I talk to players, they love sharing some of those things that are going on when it doesn't look like anything is going on.
"Is our respect and love for the game and what made us fall in love with it to begin with, can those things be protected while making advancements and improvements?"
• On this offseason's free-agent market and some players remaining unsigned: "Every free-agent market is different. Sometimes, it's based on the number of free agents in the market. Sometimes, it's based on the number of free agents in the market at a particular position or a certain age bracket.
"There were a lot of very good contracts signed. There are players that are still out there that are very concerning to us. There are players that had a good experience. There are players that had challenging experiences."
• On if the luxury-tax threshold has dampened free-agent spending: "There have always been clubs that looked at the luxury tax in a particular way. There have been clubs that have used it as a guideline. The CBT [Competitive Balance Tax] has always been designed to be a drag on the top end. So that an individual club or clubs does not move itself away from the group such that the imbalance is significant."
• On how President Donald Trump's position on immigration could impact baseball: "There are a lot of concerns. There have always been a lot of concerns. We have challenges every offseason with guys looking to obtain visas. Admittedly, the climate is more different now than it has been in the past. We'll see what does change against the rhetoric that's out there. Obviously, we've seen some things already. But how they manifest themselves, we just don't know. Nobody knows what the end game is yet."
Richard Justice is a columnist for MLB.com. You can follow him on Twitter @richardjustice.