Vogt encourages kids to get outside and PLAY
National activity campaign welcomes area youth to Miller Park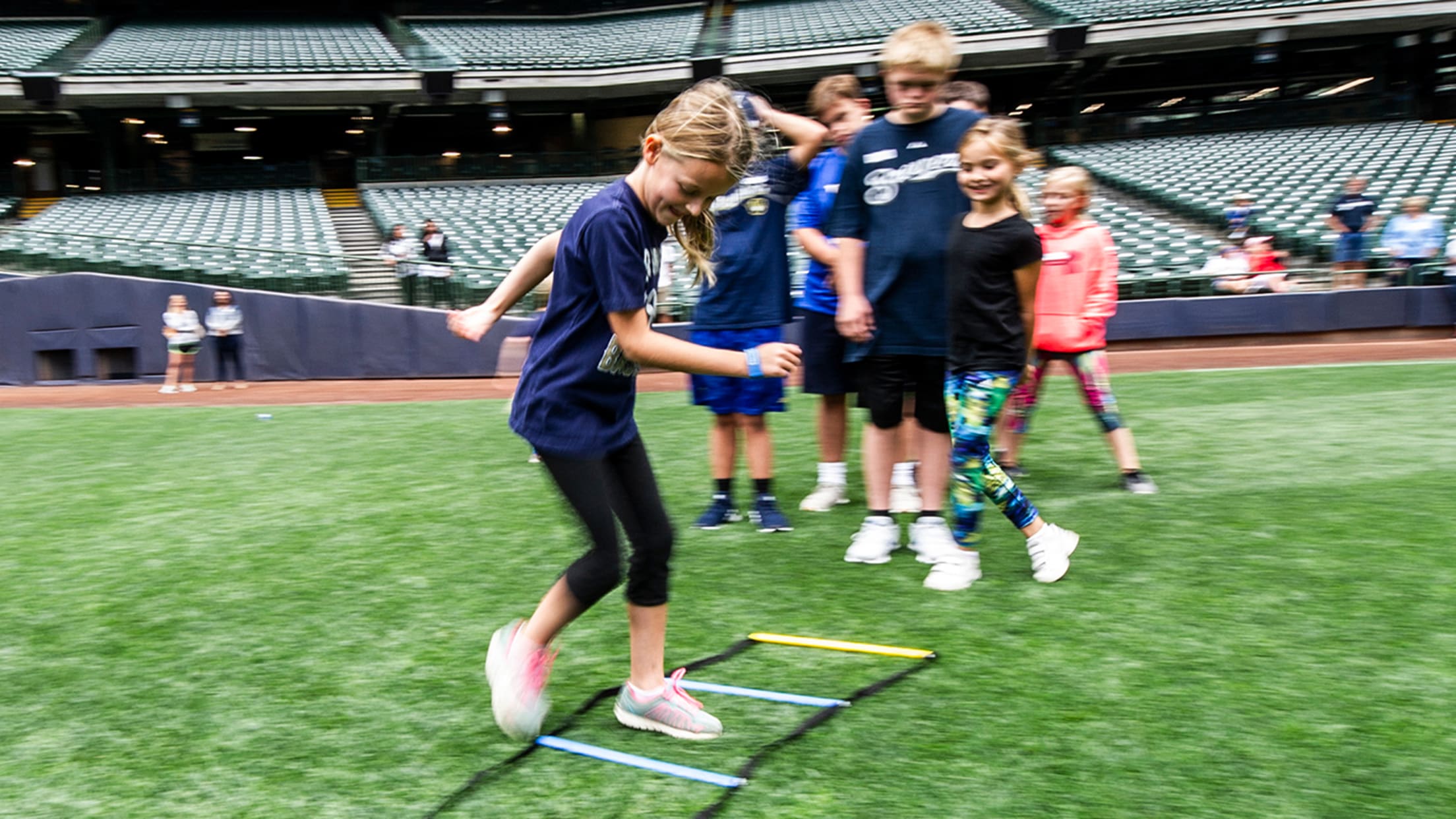 MILWAUKEE -- Brewers catcher Stephen Vogt has spent a lot of time inside rehabbing his injured shoulder, so he savored the recent opportunity to get back outside.At the National PLAY Campaign day at Miller Park on Friday, Vogt urged about 50 kids to do the same."It was so much fun
MILWAUKEE -- Brewers catcher Stephen Vogt has spent a lot of time inside rehabbing his injured shoulder, so he savored the recent opportunity to get back outside.
At the National PLAY Campaign day at Miller Park on Friday, Vogt urged about 50 kids to do the same.
"It was so much fun to get out there, play with the kids and just teach them a little bit about being outside, being active," Vogt said. "We talked a little bit about catching; didn't get too deep, obviously. But just get out there. Maybe from today, one of them wants to get out and play catch.
"That's really the best thing -- you get an opportunity to talk to kids and teach them the importance of getting outside and playing. We live in the video-game world now, and there's nothing wrong with that. But at the same time, you want to make sure that kids understand, 'Get out there and play,' and teach them how to understand their bodies a little better."
PLAY (Promoting a Lifetime of Activity for Youth) was created by the Professional Baseball Athletic Trainers Society in 2004 to raise awareness about children's health issues and the obesity epidemic in the United States. The campaign is supported and funded by Major League Baseball Charities, the Taylor Hooton Foundation, the Henry Schein Cares Foundation and the Ruderman Family Foundation.
Dan Wright, the Brewers' head athletic trainer, said technology advancements have provided tremendous advantages, but also serve as a distraction.
"I'm old school. We had all of our adventures in real time and real air, not on a screen," Wright said. "We played football, baseball ... we did stuff outside, whether it's frisbee or climbing a tree or riding a bike. It's different these days. I've got kids myself that are in high school, and they're in the midst of the current generation."
Vogt, who injured his shoulder in late March and now is on the 60-day disabled list, has been catching bullpens since the last road trip and is gradually progressing toward swinging a bat in November.
"I love kids, and any way to give back like that -- it was a blast today," he said. "Even for me, it was fun to get outside and play."
Jim Hoehn is a contributor to MLB.com based in Milwaukee.