Nats' last chance under the lights is rained out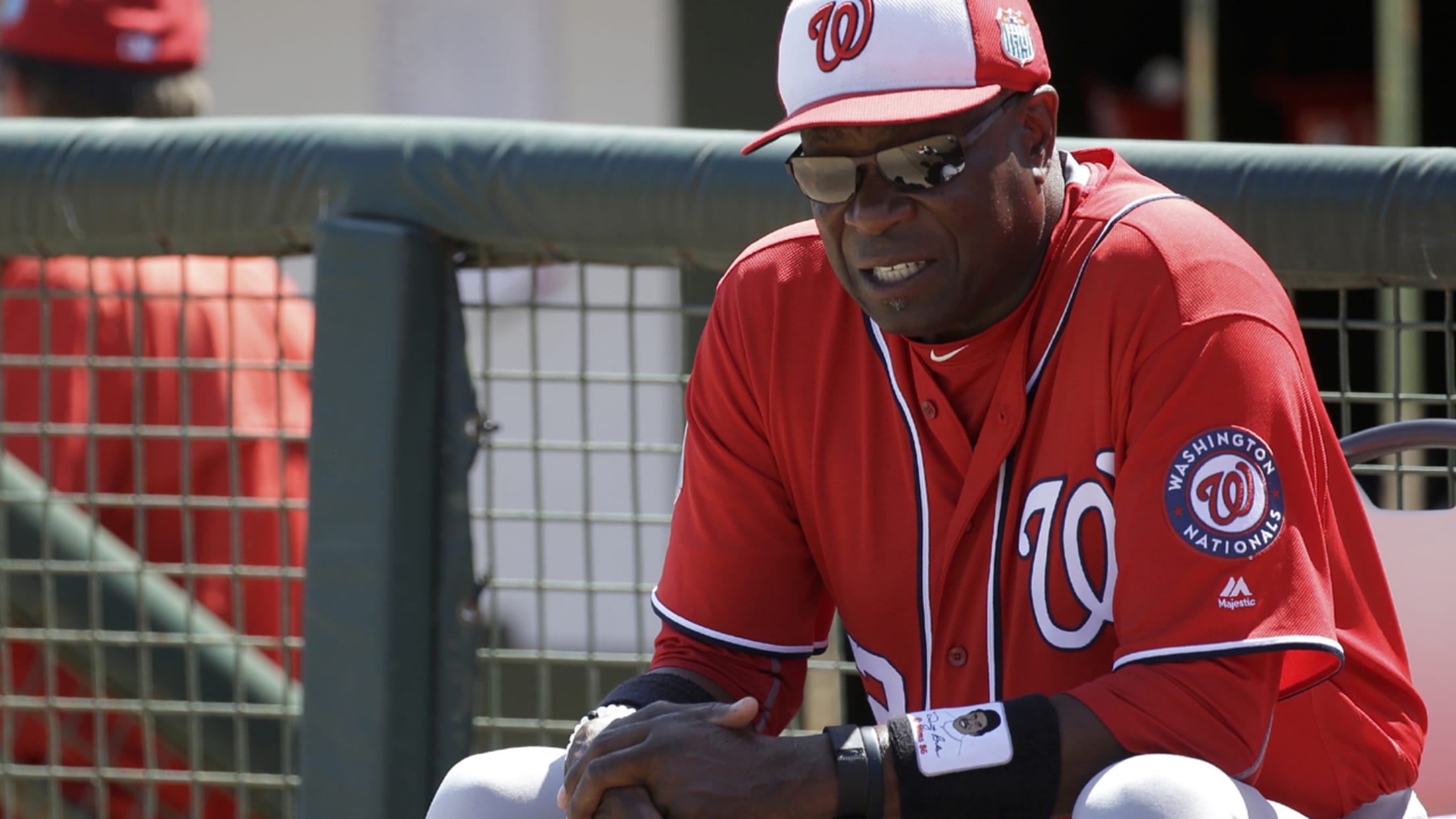 Dusty Baker brought most of his regulars for Friday's expected night game. (AP)
JUPITER, Fla. -- Dusty Baker had laid out a plan on how to maximize the final days of Spring Training. Lineups through Sunday's split-squad games and pitching schedules lined up through Monday were posted on the clubhouse wall at the Nationals complex, where the team had previoulsy only been posting
JUPITER, Fla. -- Dusty Baker had laid out a plan on how to maximize the final days of Spring Training. Lineups through Sunday's split-squad games and pitching schedules lined up through Monday were posted on the clubhouse wall at the Nationals complex, where the team had previoulsy only been posting one day in advance.
Then Friday night's game against the Marlins at Roger Dean Stadium was cancelled due to rain. What would have represented a mild inconvenience earlier in the spring comes at an inopportune time for the Nationals, who have only six Grapefruit League games left on the schedule.
Spring Training:Schedule | Tickets | Gear
Washington is trying to prepare its regulars for the beginning of the season while also trying to evaluate the remaining players in a few position battles.
Friday represented some importance because it was the Nationals' only true 7 p.m. ET game of the spring. Baker said he brought some of his starting position players -- including Bryce Harper -- on the trip to Jupiter on Friday in order to get them a game under the lights ahead of the season, when the majority of games are played at night.
"Just got to get accumulated to seeing the ball, picking up the rotations," Baker said. "It's a different game at night. I bet you most of these guys would rather play at night."
Innings and at-bats are also at a premium this late into Spring Training. Baker would like to get his starting position players to play a full nine innings before the end of the exhibition schedule. Washington's starting pitchers are also being stretched out to throw six innings or 100 pitches before Opening Day.
All while the Nationals are trying to find enough at-bats and innings for the players who are competing for the final spots on the bench and in the bullpen.
Earlier in the day, Baker said a rain delay "would kind of throw off my plan a little bit."