Belisle (calf strain) begins rehab assignment
Nationals reliever throws scoreless inning in first appearance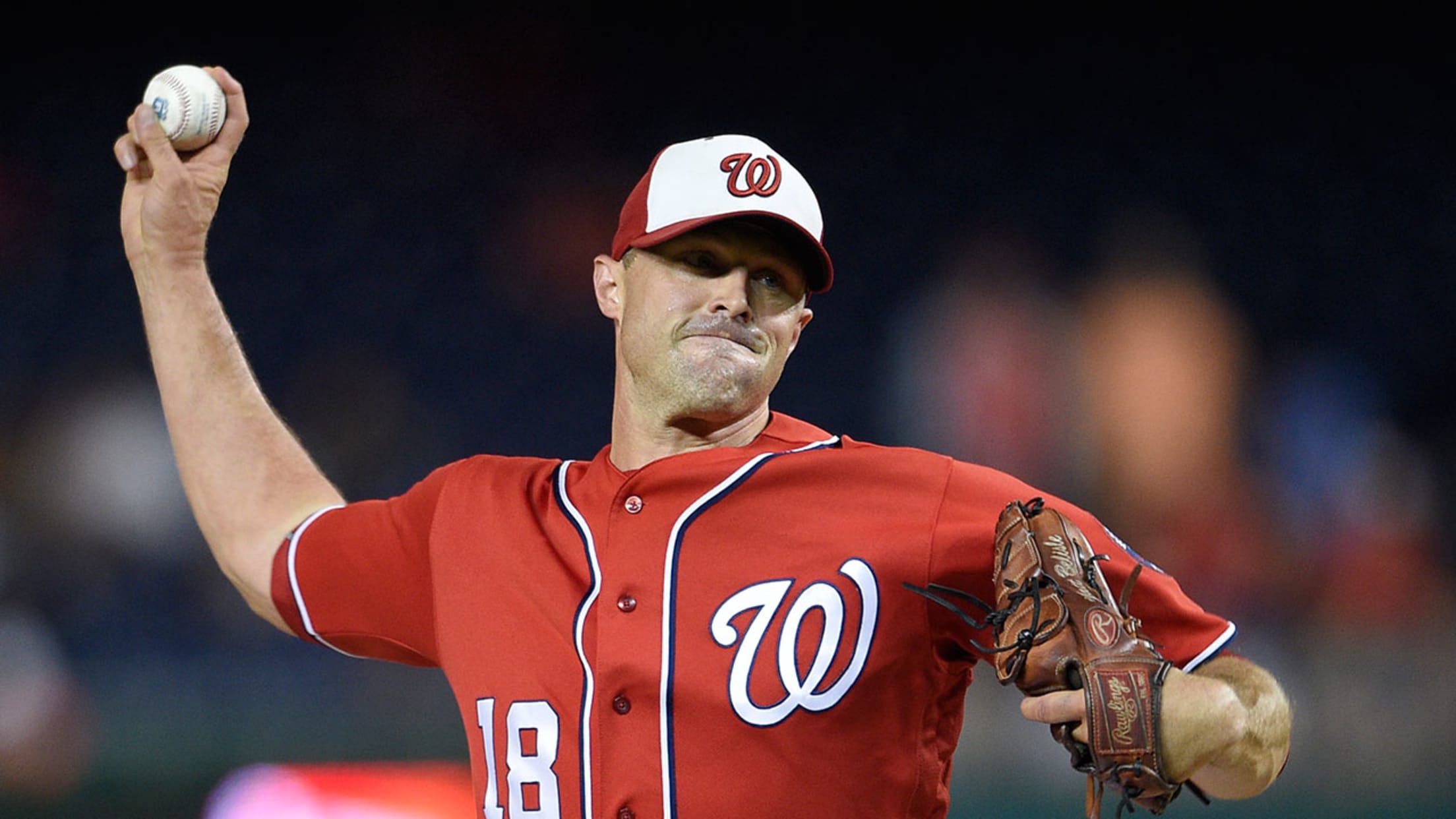 Matt Belisle has allowed one run in seven appearances with the Nationals this season. (AP)
WASHINGTON -- Nationals reliever Matt Belisle began his Minor League rehab assignment with a scoreless inning for Class A Advanced Potomac on Monday."It was fun to pitch again," he said. "Bunt play, came off the mound hard to get [it], which was good."Belisle, who has been on the disabled list
WASHINGTON -- Nationals reliever Matt Belisle began his Minor League rehab assignment with a scoreless inning for Class A Advanced Potomac on Monday.
"It was fun to pitch again," he said. "Bunt play, came off the mound hard to get [it], which was good."
Belisle, who has been on the disabled list since the end of April with a strained right calf, said he will pitch again at Potomac Wednesday as he inches his way back to the big league bullpen.
Washington's bullpen has been one of the club's strengths this season, but Belisle's return will be a welcome addition. Prior to the injury, he had allowed one run in seven appearances with the Nationals.
Entering Tuesday, Nationals relievers owned a 0.50 ERA (two earned runs in 36 1/3 innings) since May 9, by far the best in the Majors during that stretch. The Mets were second with a 1.55 ERA.