Papelbon feels 'strong' after simulated game
Veteran closer nearing return from first career DL stint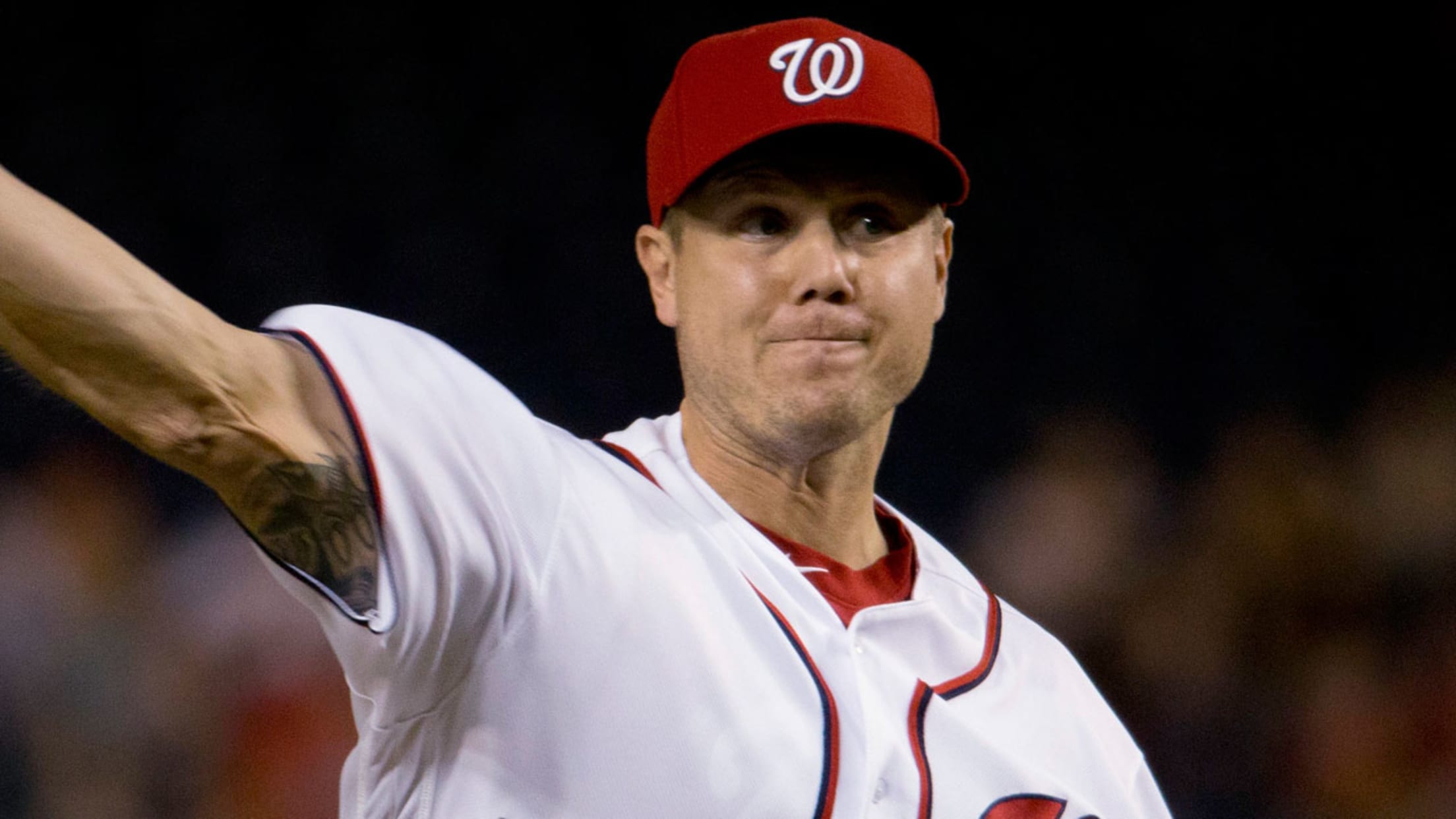 Jonathan Papelbon has been out since June 12 with an intercostal strain. (AP) (AP)
WASHINGTON -- Jonathan Papelbon said he felt good after throwing more than 30 pitches in a simulated game from the Nationals Park mound Wednesday afternoon.Papelbon is rehabbing an intercostal strain that has held him out since June 12. The closer will next pitch back-to-back games for Double-A Harrisburg, likely on
WASHINGTON -- Jonathan Papelbon said he felt good after throwing more than 30 pitches in a simulated game from the Nationals Park mound Wednesday afternoon.
Papelbon is rehabbing an intercostal strain that has held him out since June 12. The closer will next pitch back-to-back games for Double-A Harrisburg, likely on Friday and Saturday.
"I felt really good," Papelbon said of his simulated game. "I felt normal, felt strong. I felt like my mechanics were there."
Papelbon went to great lengths to simulate game conditions Wednesday, running in from the bullpen, wearing his full uniform and facing live opponents in Stephen Drew and Chris Heisey.
Papelbon, who is on the disabled list for the first time in his career, said he feels ready to return, but understands the Nationals' desire to take his rehab slowly.
"I feel like I could go out there tomorrow and pitch, but right now it's time to be more cautious than anything and make sure I can go back to back."
Alex Putterman is a reporter for MLB.com based in Washington.