Sunday's best: Robles extends hit streak for Harrisburg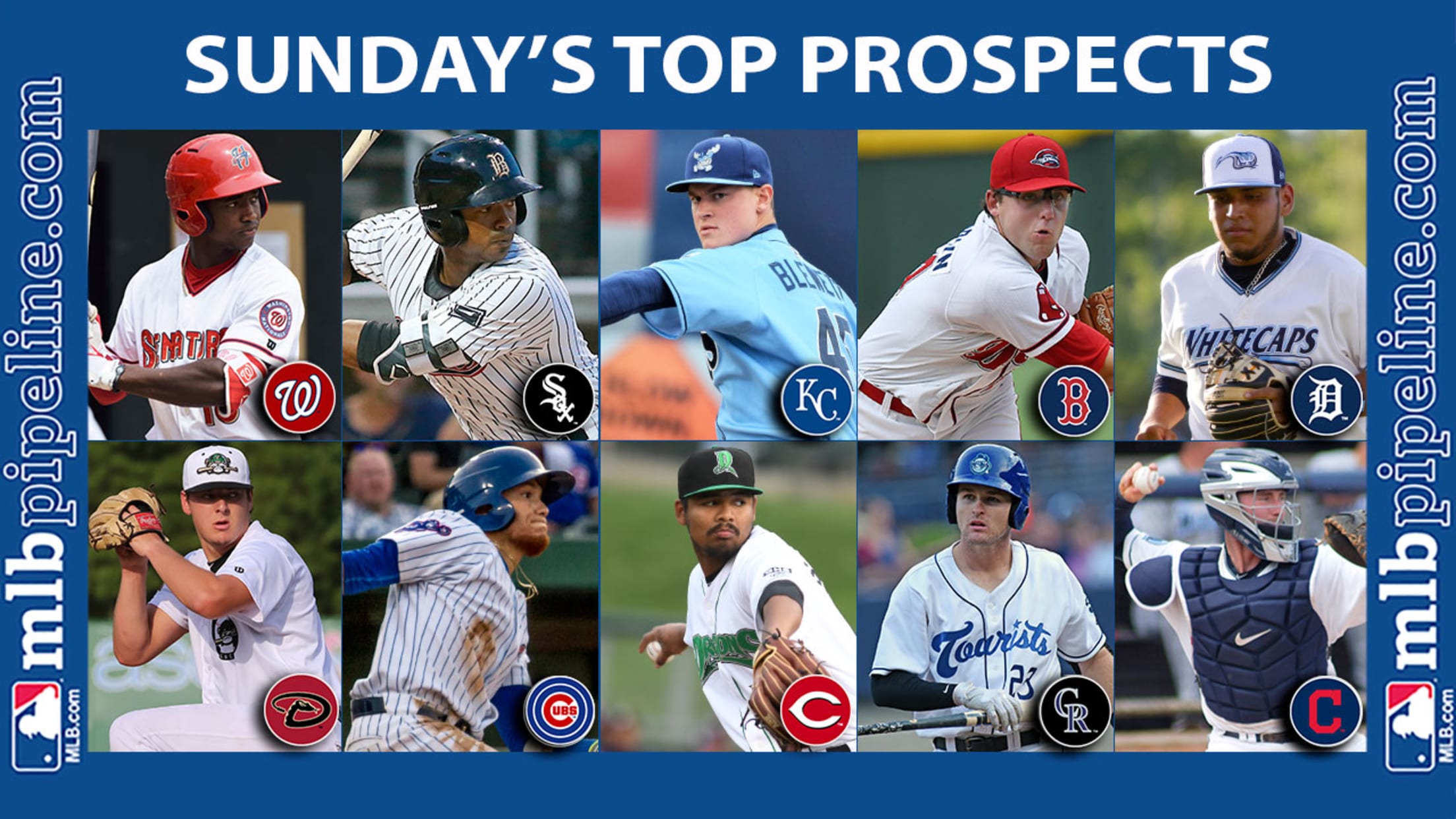 Victor Robles extended his hitting streak to 15 games and jump-started the Double-A Harrisburg offense, but it wasn't enough as the Senators blew a late lead and lost, 7-4, to Reading on Sunday.The Nationals' top prospect (No. 5 overall) wasted no time extending his streak as he led off the
Victor Robles extended his hitting streak to 15 games and jump-started the Double-A Harrisburg offense, but it wasn't enough as the Senators blew a late lead and lost, 7-4, to Reading on Sunday.
The Nationals' top prospect (No. 5 overall) wasted no time extending his streak as he led off the game with a double and promptly came around to score, giving the Senators an early lead.
An inning later, Robles came through with a two-run single, his second hit in what was ultimately a 2-for-4, two-RBI night.
The 20-year-old has been on fire lately, posting a .347 batting average through 24 games this month. What's more, Robles has been on a hitting streak since Aug. 11, during which he's posted eight multihit efforts and seen his batting average skyrocket from .242 to .322.
Other top prospect performances from Sunday's action:
• No. 7 overall prospect Eloy Jimenez (White Sox No. 2) hit his 19th homer of the season and collected three hits for the second day in a row with Double-A Birmingham. Jimenez, batting .347 through his first 13 games at the Double-A level, is 6-for-9 (.667) with two homers and three RBIs over the past two games, the first two games of a five-game series against the Smokies.
MILB Video - Title: Jimenez collects another homer - Url: http://www.milb.com/r/video?content_id=1780093383
• Royals No. 7 prospect Scott Blewett put together a quality start in a no-decision for Class A Advanced Wilmington. Blewett threw 71 of his 106 pitches for strikes, yielded six hits and gave up one run across 7 1/3 innings.
• Red Sox No. 8 prospect Mike Shawaryn threw a career-high eight innings but was stuck with a no-decision as Class A Advanced Salem lost to Wilmington in extra innings. Shawaryn, who has given up three earned runs or fewer in four straight starts, needed just 90 pitches (64 strikes) to navigate his way through eight innings of one-run ball. He also gave up five hits, walked one and struck out nine.
• Tigers No. 8 prospect Isaac Paredes continues to drive in runs for Class A West Michigan as he collected a pair of RBIs in a win over Bowling Green. Paredes, who is batting .260 with a career-high 69 RBIs through 118 games this season, finished 2-for-2 and has five RBIs over the past three games.
• D-backs No. 12 prospect Brad Keller flirted with a no-hitter as he picked up his ninth win of the season for Double-A Jackson. Keller carried a no-hitter through six innings but gave up a single to begin the seventh. However, it was the only hit the 22-year-old surrendered as he struck out six across seven scoreless frames.
MILB Video - Title: Rodriguez breaks up no-no - Url: http://www.milb.com/r/video?content_id=1779758583
• Cubs No. 12 prospect D.J. Wilson matched his career high with four hits in a perfect 4-for-4 game for Class A South Bend. Wilson is having a modest season, hitting .235 through 82 games, but has picked it up lately with hits in seven of his past eight contests.
MILB Video - Title: Watch: Wilson notches 4th hit - Url: http://www.milb.com/r/video?content_id=1780216783
• Reds No. 13 prospect Tony Santillan spun another gem for Class A Dayton and has now given up one earned run or fewer in six of his past seven starts. The 20-year-old righty improved to 9-7 with the win after he gave up just three hits across six scoreless innings.
"I just stay in the routine and stay focused and keep going forward," Santillan told MiLB.com. "It's just been that I've been pretty consistent over the last few starts."
• Rockies No. 17 prospect Tyler Nevin boosted his batting average to .307 as he continues to rake for Class A Asheville. Nevin went 4-for-5 with two RBIs in the Tourists' win over Lexington and has put together multiple hits in three straight games. In fact, he has two or more hits in six of his past nine games and has raised his average 40 points (.267 to .307) over that span.
• Indians No. 21 prospect Logan Ice went deep for the second time in four games for Class A Lake County. Ice, who finished 2-for-3 with three RBIs, highlighted a three-run first with a two-run homer, his 10th of the season.
MILB Video - Title: Watch: Ice goes yard - Url: http://www.milb.com/r/video?content_id=1781485583
• Mets No. 29 prospect Corey Oswalt led Double-A Binghamton to a win over Portland and lowered his ERA to 2.37 with six innings of one run ball. Oswalt, who threw over 100 pitches for the third time in four starts, gave up just three hits and matched his career high with nine strikeouts.
MILB Video - Title: Watch: Oswalt notches strikeout - Url: http://www.milb.com/r/video?content_id=1781484983