Walker exits game with lower back tightness
2nd baseman familiar with this type of injury, believes it will clear up in 2 to 3 days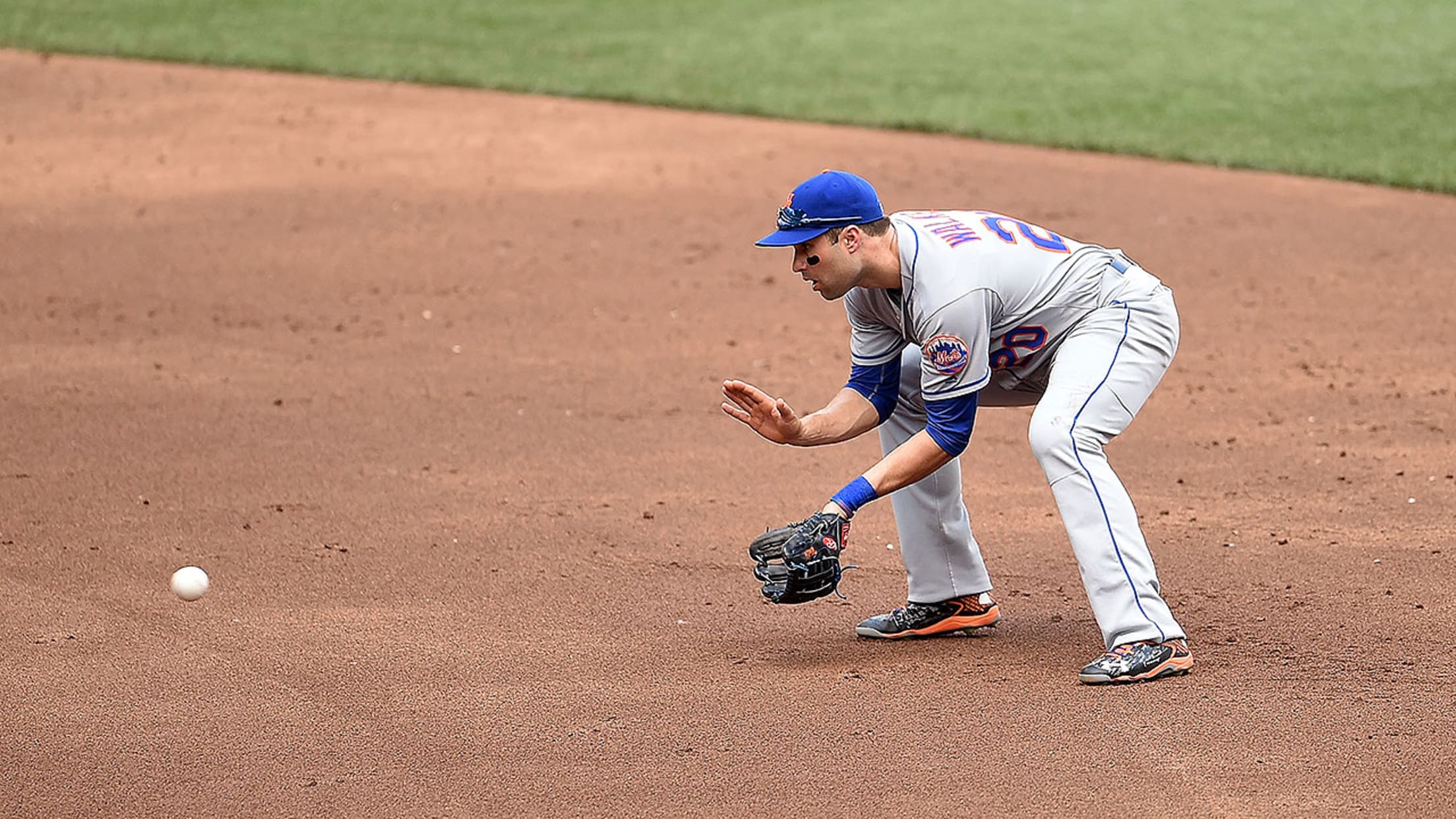 Neil Walker turned a double play in the second inning Saturday. He exited in the fourth. (Getty)
MILWAUKEE -- Mets second baseman Neil Walker left Saturday's 7-4 loss to the Brewers prior to the bottom of the fourth inning with lower back tightness.It is the second time in three days that Walker has come out of a game early, as he exited Thursday after taking a 107-mph
MILWAUKEE -- Mets second baseman Neil Walker left Saturday's 7-4 loss to the Brewers prior to the bottom of the fourth inning with lower back tightness.
It is the second time in three days that Walker has come out of a game early, as he exited Thursday after taking a 107-mph groundball off the chest.
Walker was visibly frustrated in the dugout after alerting Mets manager Terry Collins he was unable to continue.
"I took a check swing in my first at-bat, and something tightened up in my lower back," Walker said. "I tried to push through it, but it didn't loosen up much, so I decided to come out."
Having experienced a similar injury numerous times during his tenure in Pittsburgh, Walker anticipates the issue clearing up in two to three days. That means he will sit out Sunday's series finale with the Brewers.
Walker is expected to see a doctor either Sunday or on New York's off-day Monday.
"I'm not concerned," Walker said. "I've dealt with this for the last four or five years, so I kind of know. It is frustrating because you are trying to help the team in any way, shape or form. I'll let this thing calm down. We have a lot of season to go, obviously."
Walker did not start Friday but struck out as a pinch-hitter in the ninth inning. He returned to the starting lineup Saturday and went 0-for-2, including hitting into an inning-ending double play with a runner on third base in the third inning.
While Walker seems to have a grasp on the severity of the injury, Collins expressed trepidation due to the sensitive and lingering nature of a lower back injury.
The Mets are already playing without three regulars, with Travis d'Arnaud (right rotator cuff strain), Lucas Duda (stress fracture in lower back) and David Wright (herniated disk in neck) on the disabled list.
"I didn't have any concerns about Lucas Duda, and the guy ended up with a broken back," Collins said. "Any time you are talking about the lower back, I think it is a concern."
Andrew Gruman is a contributor to MLB.com based in Milwaukee.