School shooting hits close to home for Williams
Phillies outfielder played for rival high school in Texas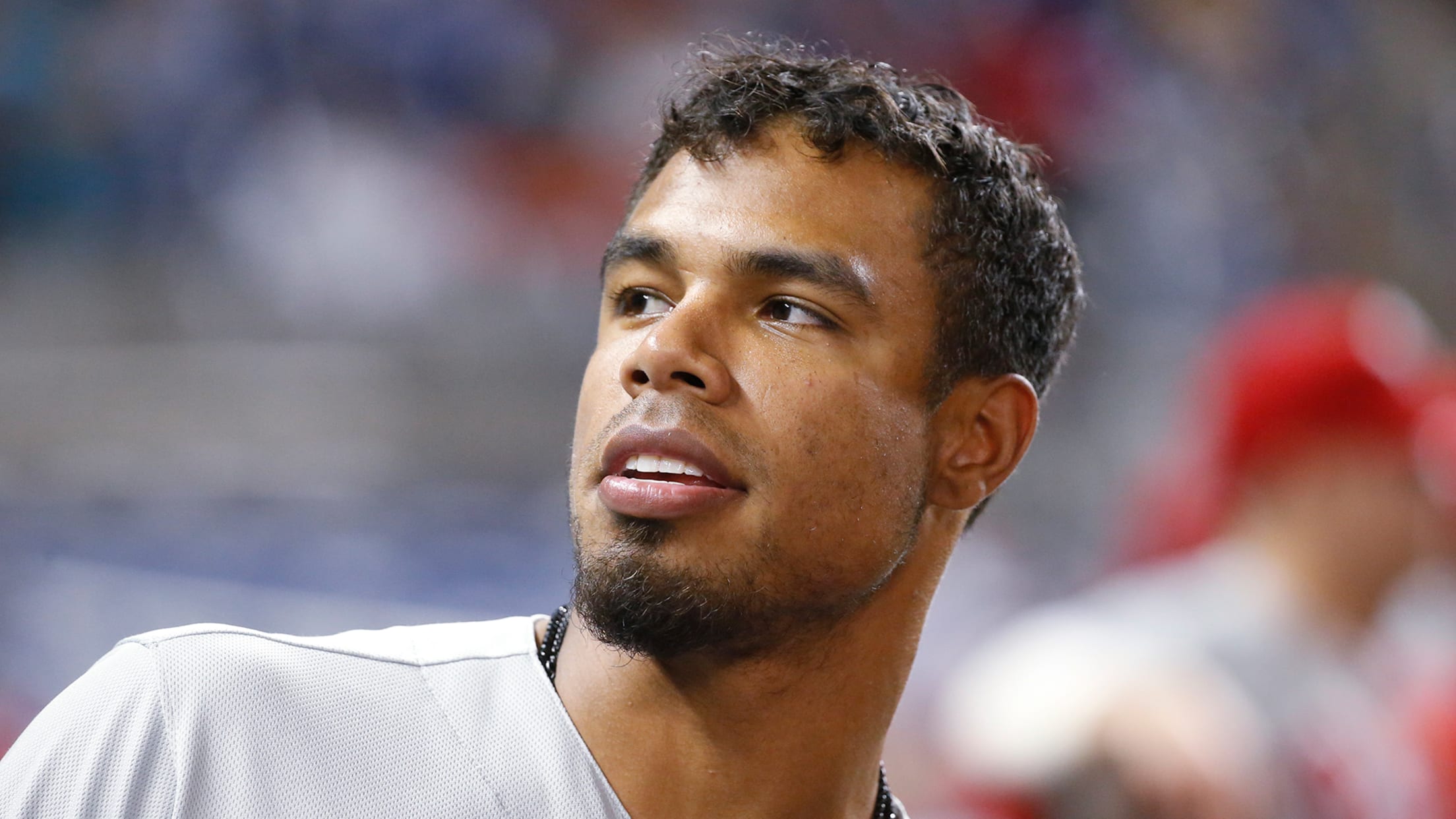 ST. LOUIS -- The tragic shooting at Santa Fe High School in Texas early Friday morning hit close to home for Phillies outfielder Nick Williams.There were 10 confirmed deaths in the shooting -- nine students and a teacher. Santa Fe is 20 miles from Galveston, where Williams played baseball at
ST. LOUIS -- The tragic shooting at Santa Fe High School in Texas early Friday morning hit close to home for Phillies outfielder Nick Williams.
There were 10 confirmed deaths in the shooting -- nine students and a teacher. Santa Fe is 20 miles from Galveston, where Williams played baseball at Ball High.
Santa Fe and Ball are rivals.
"I have some guys who I've built relationships with who played ball there," Williams said. "It's really sad and sickening. … It's sad and crazy that this can happen to kids who aren't going to grow up and live their lives. I can't imagine what their parents are going through."
Williams not only played baseball against Santa Fe, he also played basketball, football and ran track on the school's campus.
His two brothers, both in middle school, are just 20 minutes away.
The same area was devastated by Hurricane Harvey just 10 months ago. Williams feels the pain from back home.
"It's all one big disaster," Williams said. "Santa Fe and Dickinson got hit really bad. You can be in Dickinson and go to the Santa Fe School District. It's heartbreaking. My heart and prayers go to those families."