Quebec Blue's Tremblay a T12 player to watch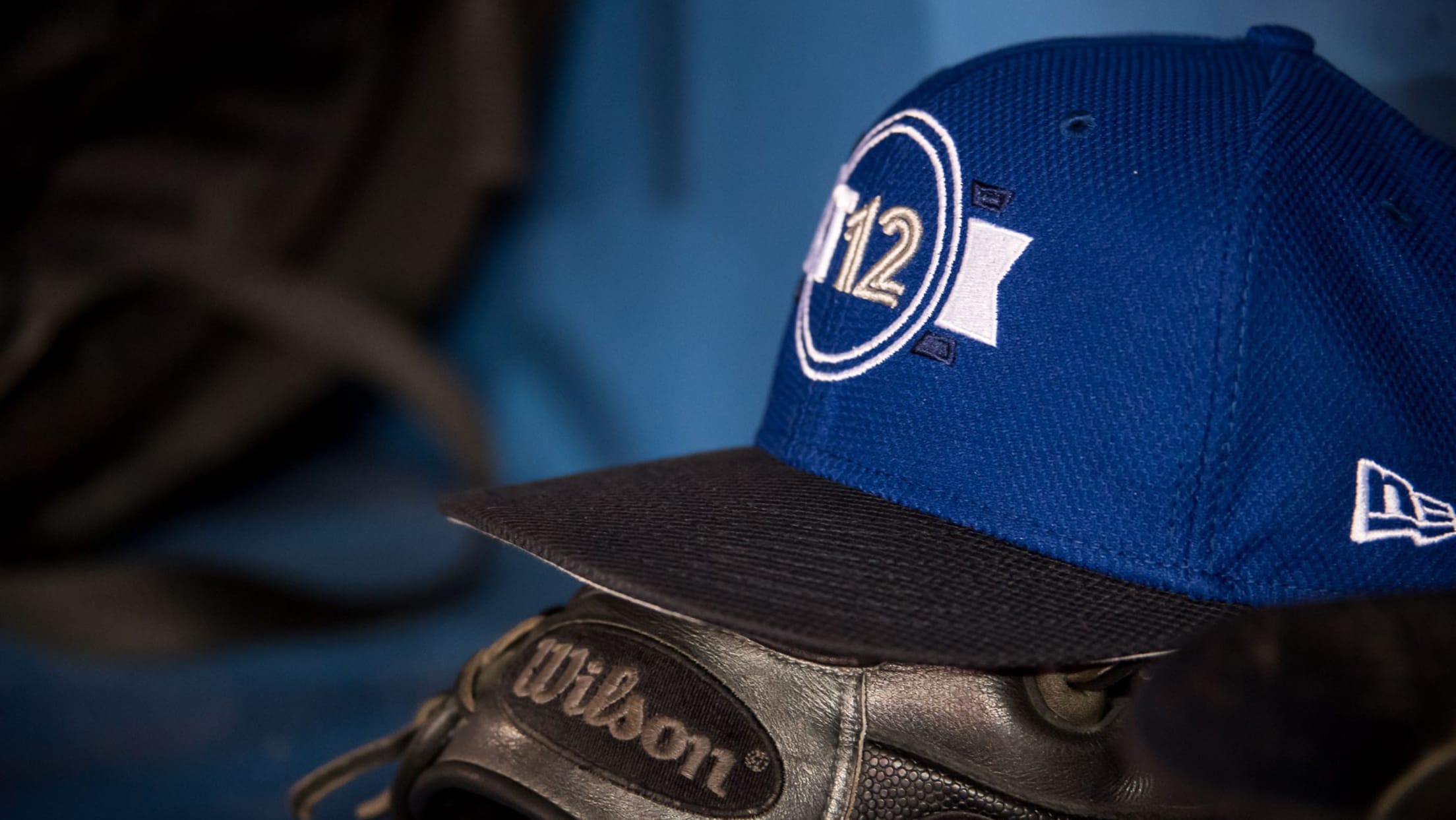 Thankfully, Nicolas Tremblay had a change of heart. He quit baseball at age 6, but with the convincing of a close friend, 9-year-old Tremblay was ready to pick up a bat and ball and give the sport another chance.It's a good thing Tremblay did, as the 17-year-old will be one
Thankfully, Nicolas Tremblay had a change of heart. He quit baseball at age 6, but with the convincing of a close friend, 9-year-old Tremblay was ready to pick up a bat and ball and give the sport another chance.
It's a good thing Tremblay did, as the 17-year-old will be one of the players to watch at this year's edition of Tournament 12 as a member of Quebec Blue.
"I wasn't having any fun with baseball and decided to try soccer instead," recalled Tremblay. "I'm glad I changed my mind, because I can't imagine my life without baseball."
Tremblay, an outfielder, had the opportunity to showcase his skills a year ago at Tournament 12 when Quebec Blue reached the semifinals. He hit .308 (4-for-13) in five games. The event was an eye-opener for the Mont-Saint Hilaire, Quebec, native.
"It was amazing playing at Rogers Centre in front of all the scouts," Tremblay said. "It was one of the best baseball experiences in my life, and I'm really looking forward to the opportunity to play in Tournament 12 again."
Tremblay's 2017 performance at Tournament 12 caught the eye of Baseball Canada's Greg Hamilton, who invited him to the Junior National Team's Fall Instructional League Camp. Tremblay has since participated in four camps with the National Team program, and he is still eligible to compete with the squad in 2019.
"Nicolas is an athletic kid with quick hands [at the plate]," said Hamilton. "He plays [with] an up-tempo style and can impact a baseball game in many ways."
Tremblay remembers the moment he heard from Hamilton about the invite to the Junior National Team.
"I couldn't believe [the news] at first. I was almost crying when he called," said Tremblay. "Playing for Team Canada has been a dream come true, and I'm thankful that Tournament 12 provided me a chance to show what I can do on the field."
Focused on this year's Tournament 12 and hoping to lead Quebec Blue through the semifinals and into the championship contest, Tremblay is entering the event with a level of comfort that he didn't have last year.
"I know what to expect this year, and that will help me on the field," Tremblay said. "A year ago, everything at Tournament 12 was new for me -- the stadium, the scouts and the level of play. This year, I'll be more focused on helping my team win and showing all of the evaluators my tools."
Tremblay -- who says his running speed, arm and bat are the strongest parts to his game -- is looking to join a growing list of players from "La Belle Province" who have used Tournament 12 as a springboard to success at the next levels of the game.
"It's pretty cool when you see some of the guys who have played for Quebec at Tournament 12 and now having success at professional and college baseball," Tremblay said. "I want to add my name to that list."
Charles Leblanc, who's having a breakout season with Class A Advanced Down East in the Rangers' organization, and Edouard Julien, who captured Freshman All-America honours after a blistering season at Auburn University in 2018, are two Tournament 12 grads who are making strides at the next level.
The expectations are always high at Tournament 12 for Quebec Blue, and Tremblay is looking forward to representing his province.
"We have a good team with a lot of talent," Tremblay said. "It's going to be a lot of fun showing what we can do against the best players in Canada."
Adam Morissette is a contributor to MLB.com.