Goodrum OK after exiting with heat exhaustion
Utilityman available to play Tuesday after rehydrating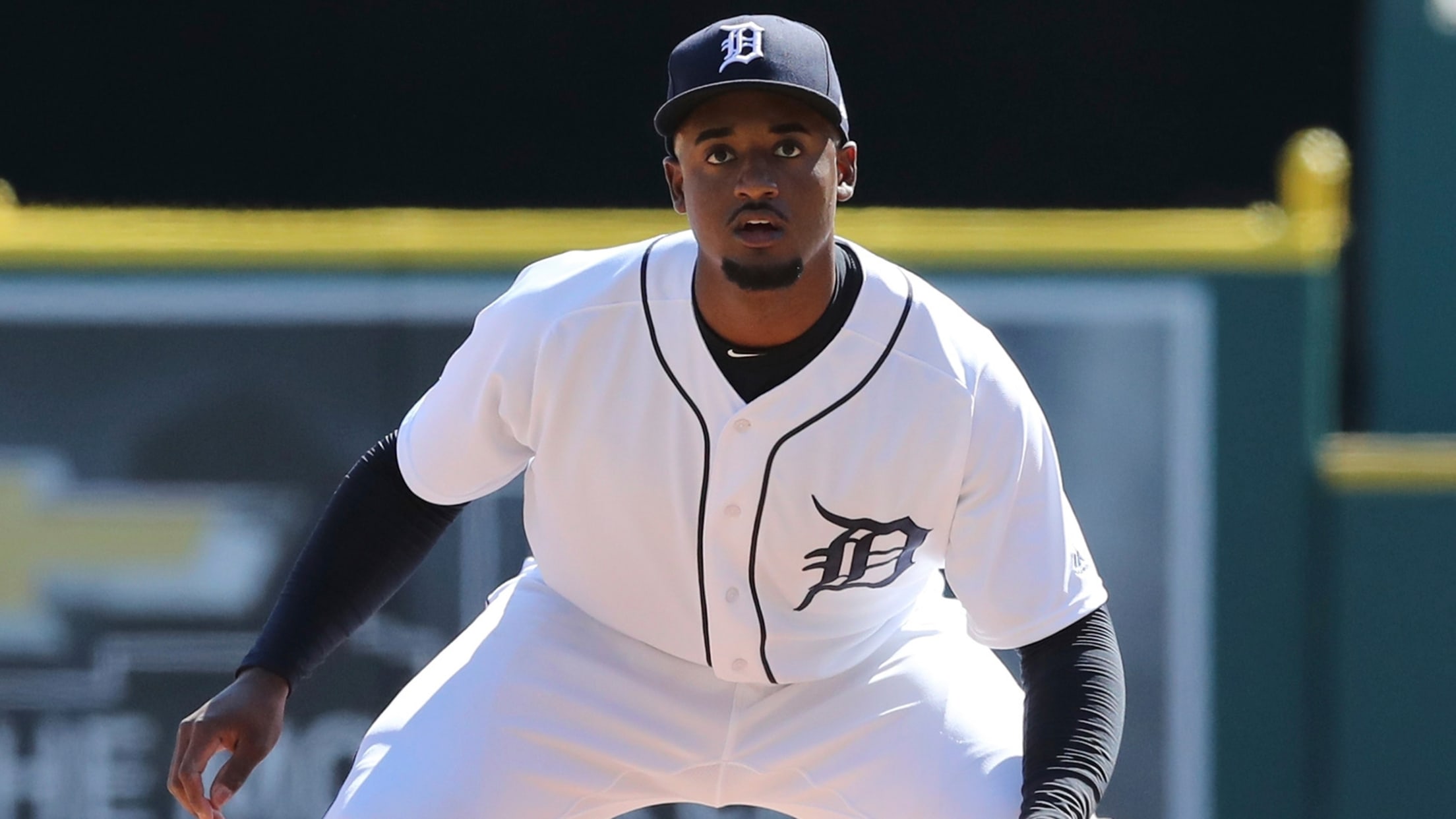 DETROIT -- The summer-like weather that hit Michigan this holiday weekend took its toll on the Tigers. Utilityman Niko Goodrum left Monday's 9-3 win against the Angels after three innings due to heat exhaustion.Goodrum said he is fine to play in Tuesday's game, feeling much better after hydrating."I was just
DETROIT -- The summer-like weather that hit Michigan this holiday weekend took its toll on the Tigers. Utilityman Niko Goodrum left Monday's 9-3 win against the Angels after three innings due to heat exhaustion.
Goodrum said he is fine to play in Tuesday's game, feeling much better after hydrating.
"I was just really exhausted," Goodrum said as he finished off what he said was his third bottle of [hydration drink] after the game. "I couldn't catch my breath."
Goodrum has played quite a bit lately as manager Ron Gardenhire tries to keep his heated bat in the lineup. He has not played much this season in conditions like Monday, with a game-time temperature of 86 degrees. Considering the unseasonably cold April that Michigan endured, the Tigers hadn't seen heat like this all season outside of a three-game series in Texas.
Goodrum started Monday in left field. The temperature had reached 91 degrees according to the Comerica Park scoreboard when Goodrum grounded out in the third inning. The combination of the heat and a workout supplement Goodrum said he took before the game left him dehydrated.
"He was pretty shaky out there," Gardenhire said. "He was having a hard time grabbing his breath. The first time he came off [the field], we were worried. He went back out there and I watched him. After he hit, he came back in and we knew it was time to get him off the field and get him taken care of."
Goodrum went back to the dugout and was seen talking with head athletic trainer Doug Teter. Victor Reyes replaced Goodrum in left field for the fourth inning.