Hahn: 'No urgency' for more pre-Deadline trades
Vieira, Danish join White Sox from Triple-A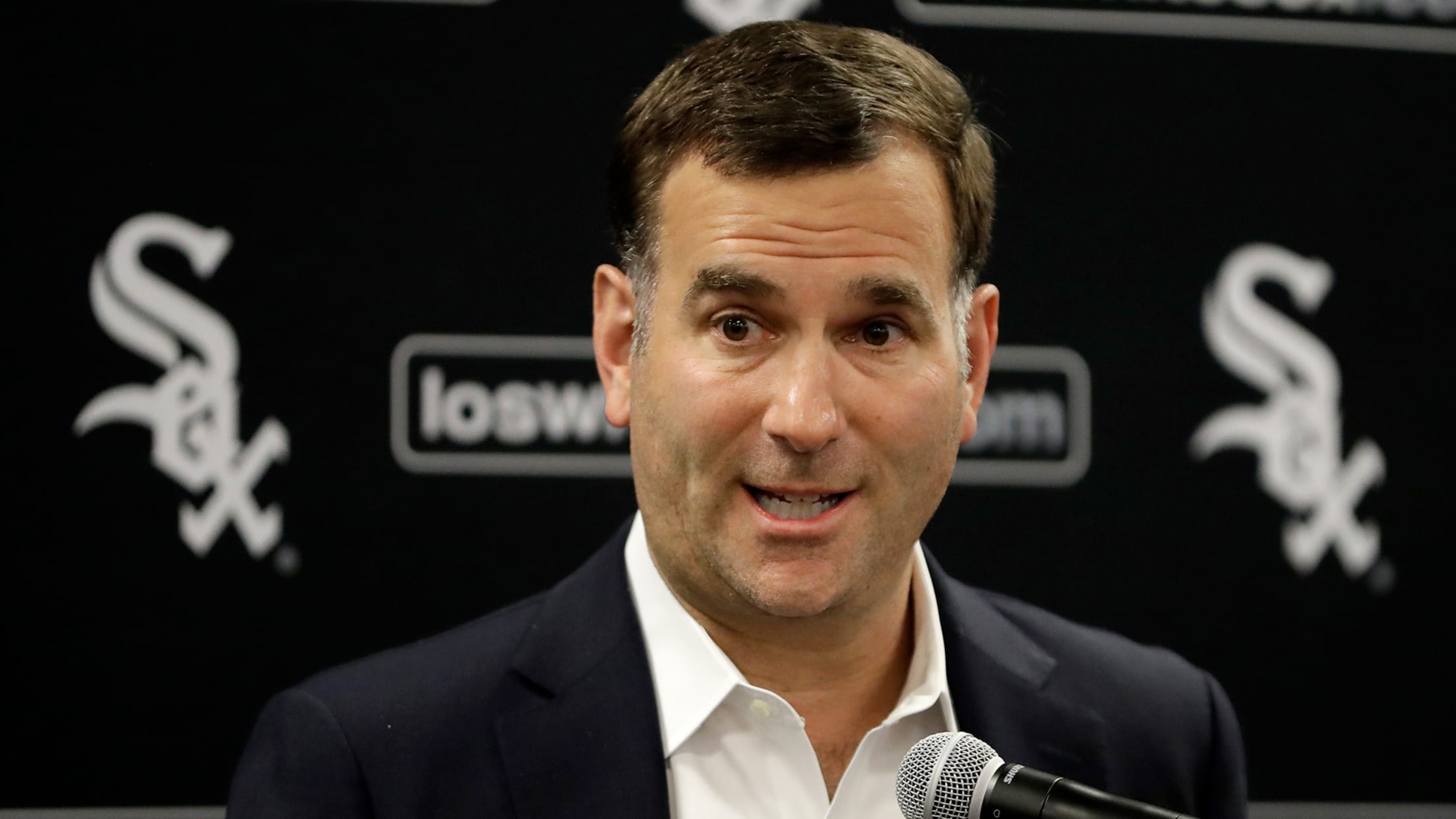 CHICAGO -- White Sox general manager Rick Hahn was asked prior to Friday's series opener with the Blue Jays to characterize outside interest in his hitters leading up to Tuesday's non-waiver Trade Deadline."Robust," Hahn said with a wry smile. "That might not be accurate, but that's how I'd like to
CHICAGO -- White Sox general manager Rick Hahn was asked prior to Friday's series opener with the Blue Jays to characterize outside interest in his hitters leading up to Tuesday's non-waiver Trade Deadline.
"Robust," Hahn said with a wry smile. "That might not be accurate, but that's how I'd like to characterize it."
The White Sox traded closer Joakim Soria to the Brewers on Thursday in exchange for left-handed pitcher Kodi Medeiros and right-handed pitcher Wilber Perez. The trade of Soria was expected from the rebuilding White Sox, with only a $10 million mutual option and a $1 million buyout left contractually for 2019. The White Sox added Medeiros into the mix of pitchers who could impact this team as a starter or a reliever when it's time to compete.
Left-handed pitchers Luis Avilan and Xavier Cedeno, right-handed starter James Shields, utility player Leury Garcia, and to some extent, first baseman Jose Abreu and right fielder Avisail Garcia could draw interest. But Hahn certainly doesn't expect to be anywhere as busy on the trade front as last year at this time.
"I don't think it took anyone by a great surprise that we moved a guy who was in the final year of his contract," Hahn said, of the Soria trade. "We're still engaged on a few different fronts. But being that we don't have any others who are similarly situated, there's really no urgency to consummate anything else over the next few days.
"If the right opportunity arises, we'll react. But there's really no urgency."
Vieira, Danish join White Sox
Right-handed pitcher Thyago Vieira was recalled from Triple-A Charlotte Friday and fellow right-hander Tyler Danish had his contract purchased from the Knights. Chris Volstad, who threw 71 pitches in his past two games for the White Sox on Wednesday and Thursday, was designated for assignment, leaving the 40-man roster at 38.
Vieira, 25, was 0-4 with a 5.05 ERA, six saves and 50 strikeouts over 41 innings pitched in 36 relief outings with Charlotte. Danish is 1-3 with a 3.06 ERA with the Knights, and opponents are hitting .230 against him over 29 games (two starts). Danish had a 1.04 ERA in July.
"My strength, everybody knows, is my fastball," Vieira said. "That's my No. 1 skill. I'm going to attack you with the fastball. I know it's the Major Leagues, but it's the same baseball, you know? You have to trust yourself and I'm not scared of anybody."
Danish, 23, had big league stints in 2016 and '17, posting a 2.70 ERA over four games.
"There's some confidence," Danish said. "The first time I got called up from Double-A, I was surprised, and I don't think I was mentally ready to handle it. Now this being my third time, I think I have a grasp how things go, what you have to do up here to be successful. Have a plan and stick with it no matter what."