Flaherty: Shoulder soreness 'nothing serious'
O's utility man expects to play Wednesday vs. Red Sox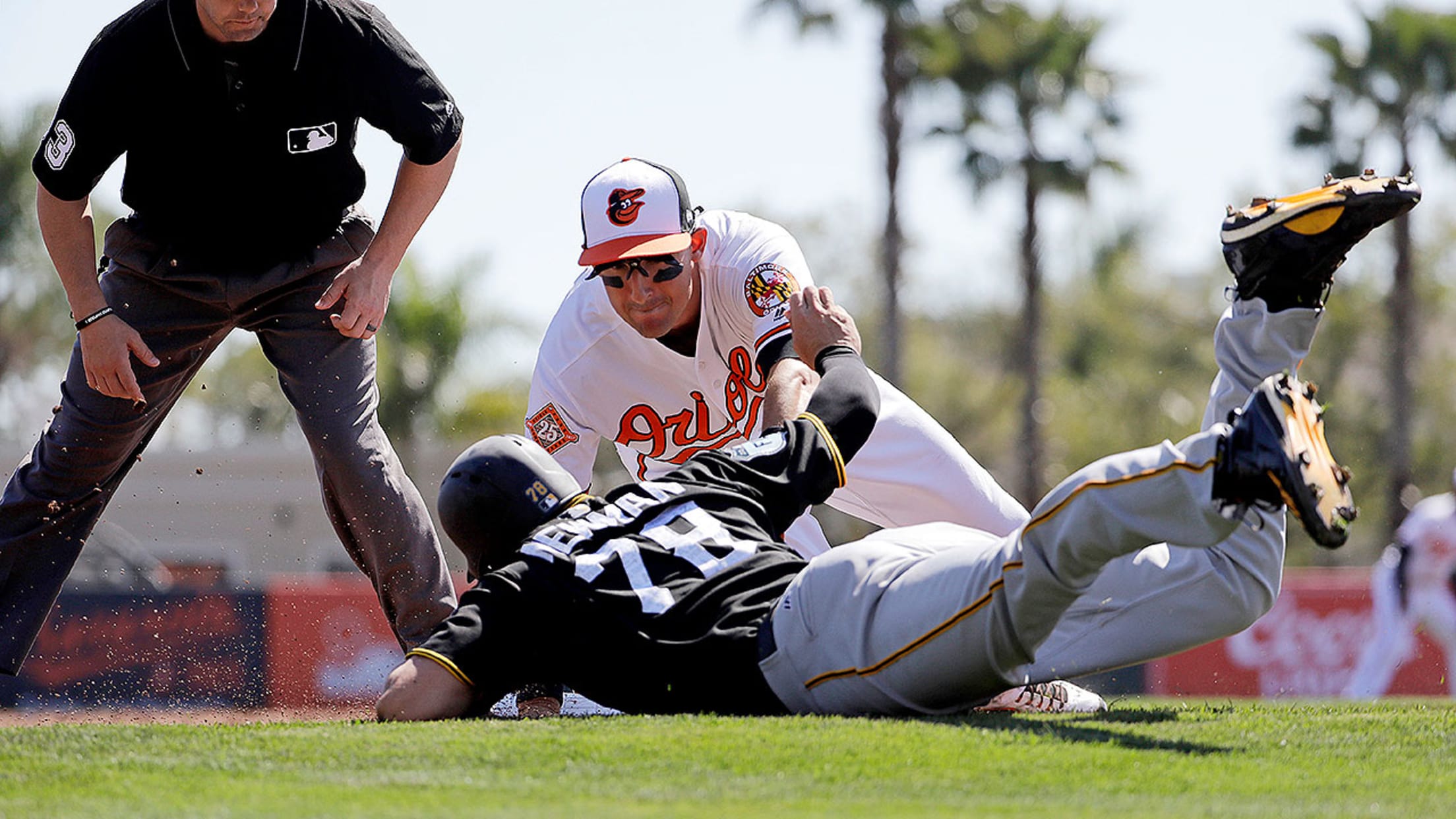 Ryan Flaherty has been playing third base this spring. (AP)
CLEARWATER, Fla.-- For his first five seasons with the Orioles, Ryan Flaherty routinely made Spring Training road trips. Tuesday's was one he wasn't going on. Flaherty wasn't in the lineup on Monday with a sore right shoulder, and a few days' rest was prescribed.With Manny Machado preparing for the World
CLEARWATER, Fla.-- For his first five seasons with the Orioles, Ryan Flaherty routinely made Spring Training road trips. Tuesday's was one he wasn't going on. Flaherty wasn't in the lineup on Monday with a sore right shoulder, and a few days' rest was prescribed.
With Manny Machado preparing for the World Baseball Classic by playing shortstop, Flaherty has been taking more ground balls at third base this spring than anywhere else.
• O's ready to begin departing for '17 Classic
The extra work may have caught up with the affable infielder, who has played every position in the Majors except for center field and catcher.
• Spring Training: Info | Tickets | Schedule | Gear
The 30-year-old Flaherty said he first noticed soreness last week.
"It's been sore for about five or six days," Flaherty said. "I was going to the training room, and they said, 'Take a couple of days and let it die down.' It feels fine. If I had to play, I'd play."
Flaherty said the shoulder doesn't bother him when he's hitting or fielding.
"Just throwing," he said. "I think making a lot of throws. It's nothing serious."
Without Flaherty, the Orioles still have options at third for now. Chris Johnson, who got the start Tuesday, has been a Major League third baseman for eight seasons. Paul Janish and Robert Andino have also played there in the big leagues.
Flaherty, who doesn't like to ask for a day off, admits that throwing from third base could be a reason why the shoulder is sore.
"It could be," Flaherty said. "One of the challenges of being a utility player, moving around, you're throwing from a lot of different angles. Kind of getting used to it every week, and just try to get ahead of it."
Flaherty expects to play Wednesday, when the Orioles host the Red Sox.
Rich Dubroff is a contributor to MLB.com.