Odubel scratched to sign paperwork for WBC '17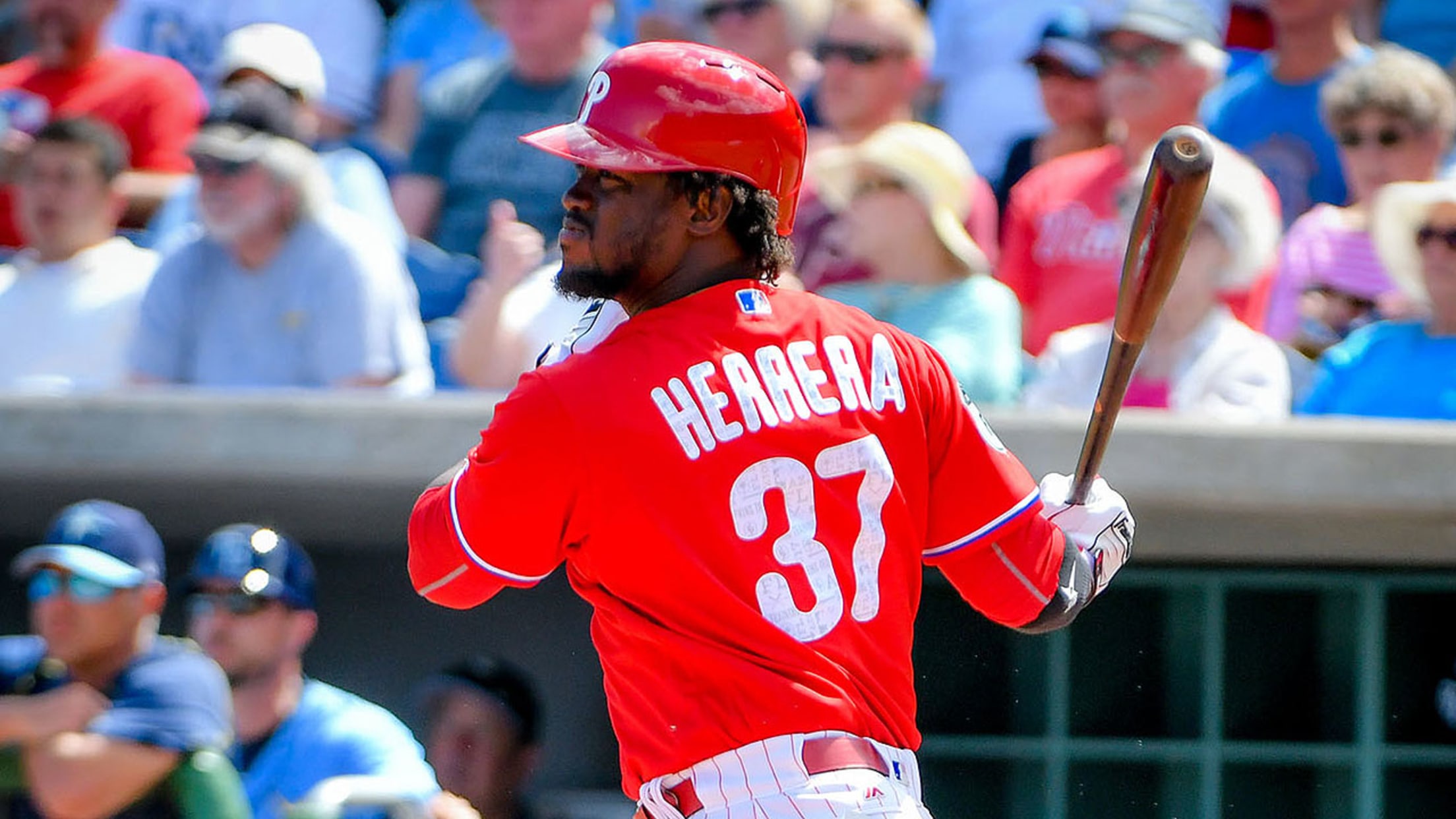 Odubel Herrera doubled in Monday's Spring Training game vs. the Rays. (Phillies)
CLEARWATER, Fla. -- Phillies center fielder Odubel Herrera was scratched from Tuesday's lineup against the Orioles in a Grapefruit League game at Spectrum Field, but it has nothing to do with an injury. Herrera needed to fly to the Venezuelan embassy in New Orleans to sign paperwork to be eligible
CLEARWATER, Fla. -- Phillies center fielder Odubel Herrera was scratched from Tuesday's lineup against the Orioles in a Grapefruit League game at Spectrum Field, but it has nothing to do with an injury. Herrera needed to fly to the Venezuelan embassy in New Orleans to sign paperwork to be eligible to play in the World Baseball Classic.
Herrera was scheduled to return sometime Tuesday.
Before Herrera joins Venezuela next week for the Classic, he will see some time in left field. No, the Phillies are not considering a position change. Phils manager Pete Mackanin said he plans to play Herrera there only because he will be playing left for Venezuela.