Guyer seeking right protection at plate
Oft-hit outfielder looking for something comfortable, trying gel pads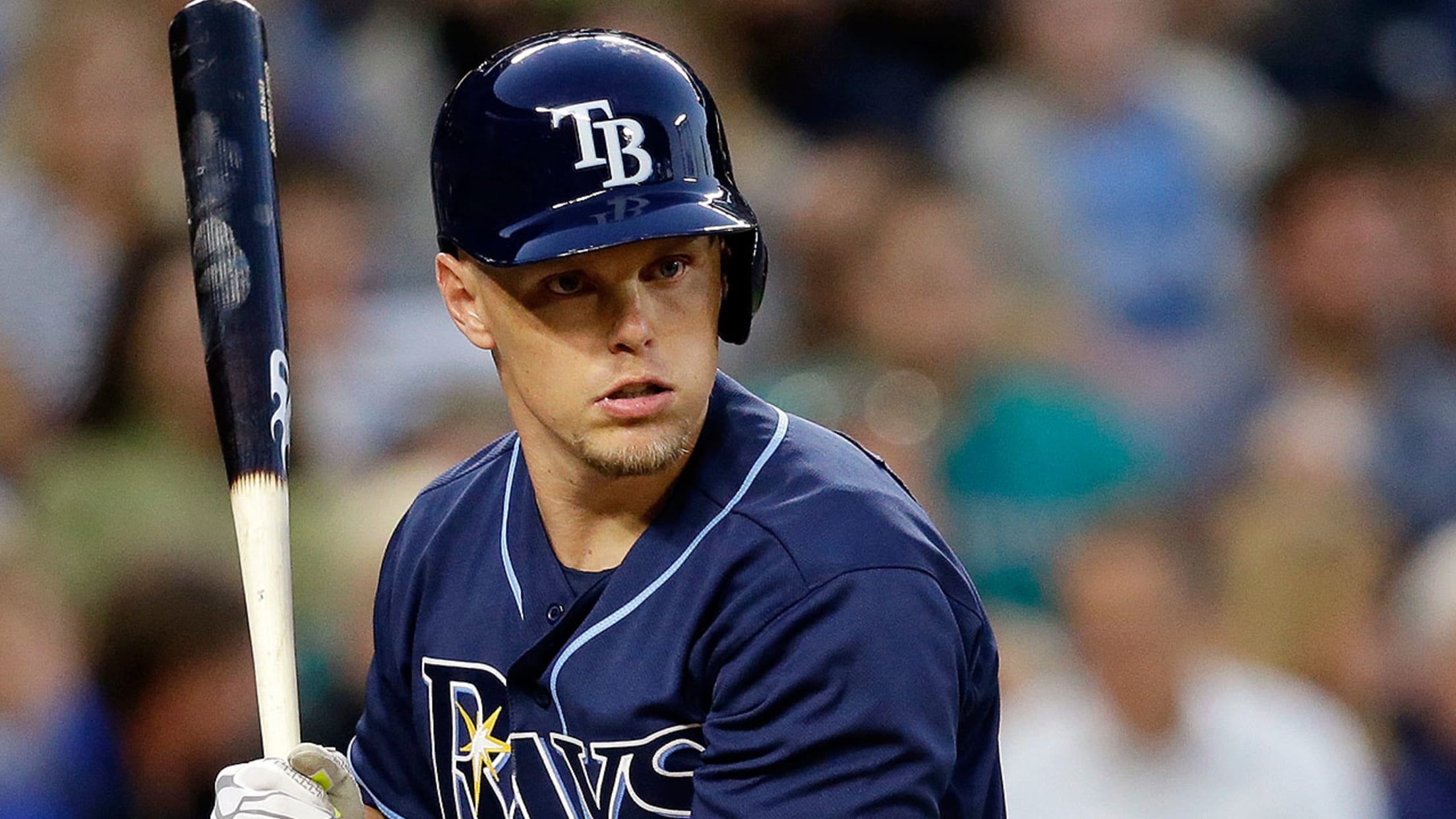 Brandon Guyer entered Friday with an MLB-leading 13 hit-by-pitches. (AP)
ST. PETERSBURG -- Reality for Brandon Guyer is this: He's going to get hit by the baseball.Heading into Friday night's game against the Yankees, the Rays outfielder led the Major Leagues in being hit by pitches with 13, so he has been entertaining for some time the thought of getting
ST. PETERSBURG -- Reality for Brandon Guyer is this: He's going to get hit by the baseball.
Heading into Friday night's game against the Yankees, the Rays outfielder led the Major Leagues in being hit by pitches with 13, so he has been entertaining for some time the thought of getting some protection from the baseball.
Guyer has tried the big arm guards once worn by Barry Bonds and Craig Biggio, but he came away unimpressed because of how cumbersome it was.
"It's almost, when I'm up there, I noticed it instead of see the ball, hit the ball," Guyer said. "A part of me was thinking, 'I can feel that.'"
This past week, Guyer was optimisitic about an elastic arm sleeve that had a pad located around the elbow. Again, it came down to not being comfortable.
Now, he's trying gel pads that will stick to various parts of his body.
"It's really nothing," said Guyer of the pads. "But it's better than going bare. It's the one thing I don't notice when I'm up to bat."
Because he gets hit so much, the idea that he likes the pain is out there. Guyer smiled at that suggestion.
"I feel like I have a high pain tolerance, but I don't enjoy it," Guyer said. "[Getting hit is] definitely not something I look forward to, but I know it's part of the game. It happens sometimes. Some are more painful than others. But I definitely do not enjoy it. I don't know if anybody would enjoy it. But hey, I get on base and help the team score runs."
In 2007, Philadelphia's Chase Utley also had 13 hit-by-pitches through 45 games. Montreal's Ron Hunt had 14 through the first 45 games in 1973.
Bill Chastain has covered the Rays for MLB.com since 2005.