Showalter kept from Yankee Stadium with flu
O's manager expected back Thursday, along with Davis; Machado, also ill, to be re-evaluated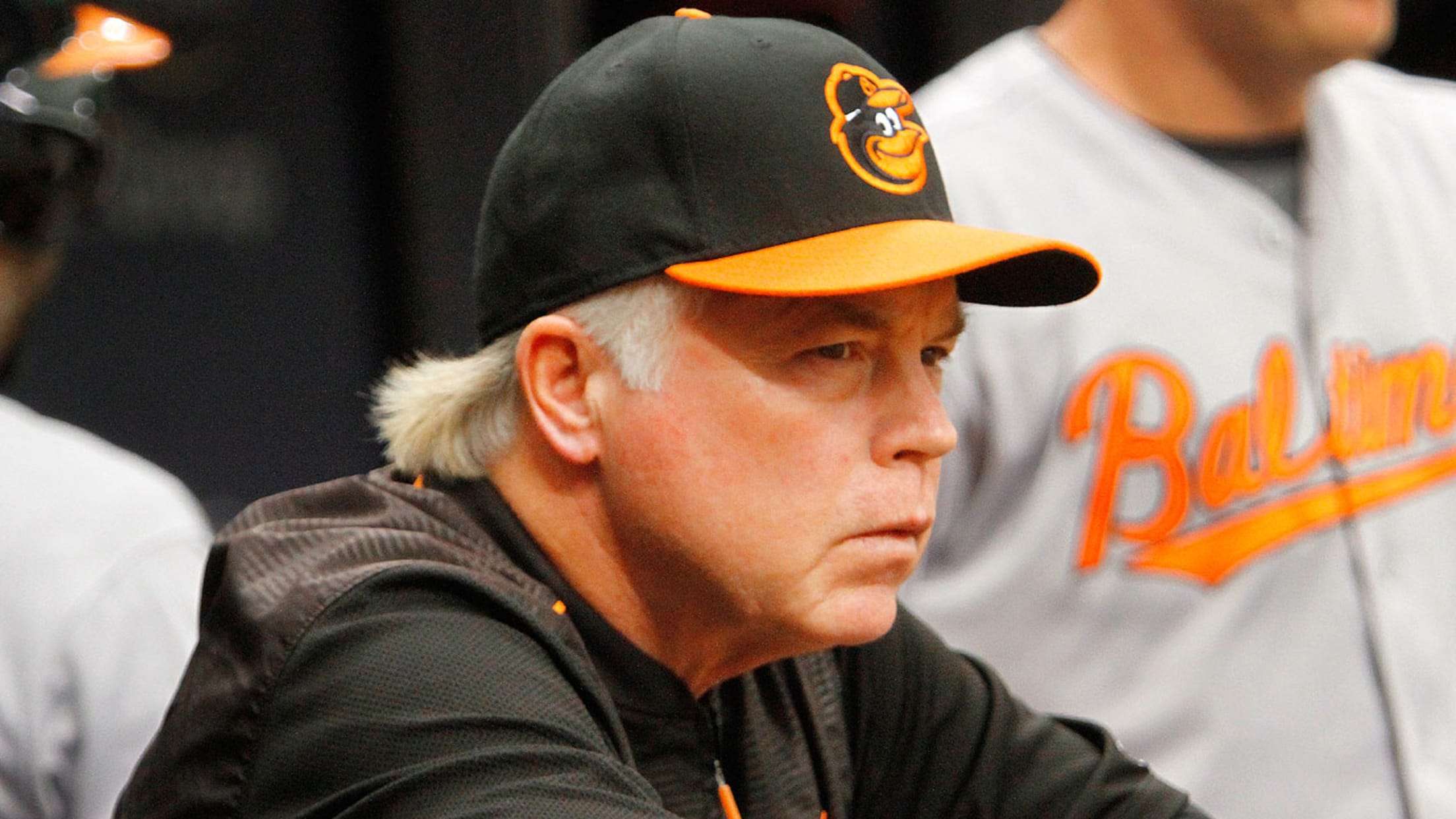 Manager Buck Showalter was not at Yankee Stadium on Wednesday due to the flu. (Getty)
NEW YORK -- The Orioles have been ravaged by injuries and illness, and Buck Showalter isn't immune. The manager was not at Yankee Stadium for Baltimore's 5-0 loss to the Yankees on Wednesday night because of the flu. Bench coach John Russell took his place as acting manager.But afterward, Russell
NEW YORK -- The Orioles have been ravaged by injuries and illness, and Buck Showalter isn't immune. The manager was not at Yankee Stadium for Baltimore's 5-0 loss to the Yankees on Wednesday night because of the flu. Bench coach John Russell took his place as acting manager.
But afterward, Russell said of Showalter: "It's probably going to have to take a hurricane to hit New York for him to not be here tomorrow."
Manny Machado was also out of the lineup with an illness, and Chris Davis didn't start for the third game in a row as he tries to recover from a stomach virus. Russell said Davis, who felt better after pregame batting practice Wednesday, will try to play Thursday. Machado's status will be evaluated before the game.
Russell managed the Pirates from 2008-10, amassing a 186-299 record. He's been with the Orioles since being hired as third-base coach on Nov. 15, 2010.
Joshua Needelman is a reporter for MLB.com based in New York.