Orioles mulling next step for Tillman
Righty could either pitch for O's on Tuesday in Boston or make another rehab start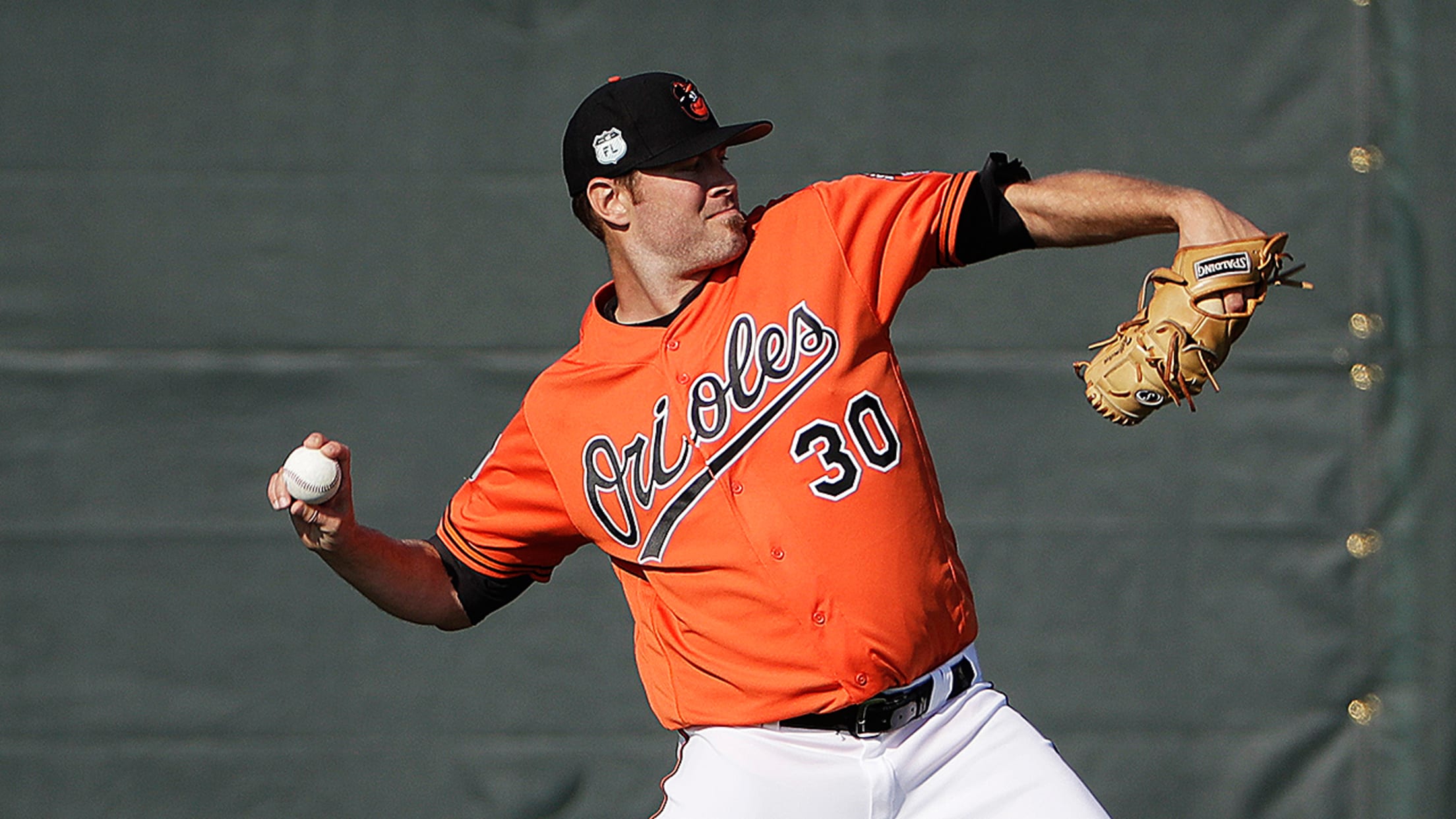 "I don't think there's anything to lose anywhere we go," Chris Tillman said. (AP)
NEW YORK -- Orioles starter Chris Tillman rejoined the O's on Friday in New York, but the right-hander isn't sure yet whether he'll make another rehab start or pitch Tuesday's game in Boston."I don't think there's anything to lose anywhere we go," said Tillman, who pitched for Class A Advanced
NEW YORK -- Orioles starter Chris Tillman rejoined the O's on Friday in New York, but the right-hander isn't sure yet whether he'll make another rehab start or pitch Tuesday's game in Boston.
"I don't think there's anything to lose anywhere we go," said Tillman, who pitched for Class A Advanced Frederick on Thursday. "There is a process to it, and I think we've hit all the steps on the money. I think we've definitely seen it progress, and it's a good thing. Sometimes you get lost in it and you're not really seeing the progression of where it's going, but I've definitely seen where this is going, and it's heading in the right direction. Wherever it may be Tuesday, it's all a part of it."
Tillman, who started the season on the disabled list due to right shoulder issues, was shut down in mid-March and essentially started from scratch. He has built his arm back up along the way, and he has made three rehab starts. Manager Buck Showalter said Friday that typically a starter gets six in Spring Training, and that's something the O's will keep in mind as they evaluate Tillman.
"He's close. In my gut, I got an idea of what we're going to do," Showalter said. "[I] want to wait and see how the work day goes. We are going to have to make some adjustments if we decide he's going to need another start down there."
While Tuesday's start would go to either Alec Asher or Jayson Aquino, who are both with the big league club, Showalter said the O's are discussing having one of them pitch on Monday and pushing back Dylan Bundy a day to get him extra rest.
Bundy has been the O's best pitcher in the first month of the season, but his velocity has dropped some. Baltimore is monitoring that, though Showalter said velocity -- with any pitcher -- isn't the only thing the Orioles are looking at.
"It's not a pure velocity thing with Chris, either," Showalter said of Tillman, whose fastball was in the upper 80s in his first rehab start and hasn't really gone up since. "... I think some things will tick up a little bit with the bells and whistles and lights being on. He said he felt like he made a great stride with his command. Chris is not paying attention to the velocity, and we're not, at this point."