Glove Day a family affair for Orioles
Players excited about new gear, but even more excited to share with loved ones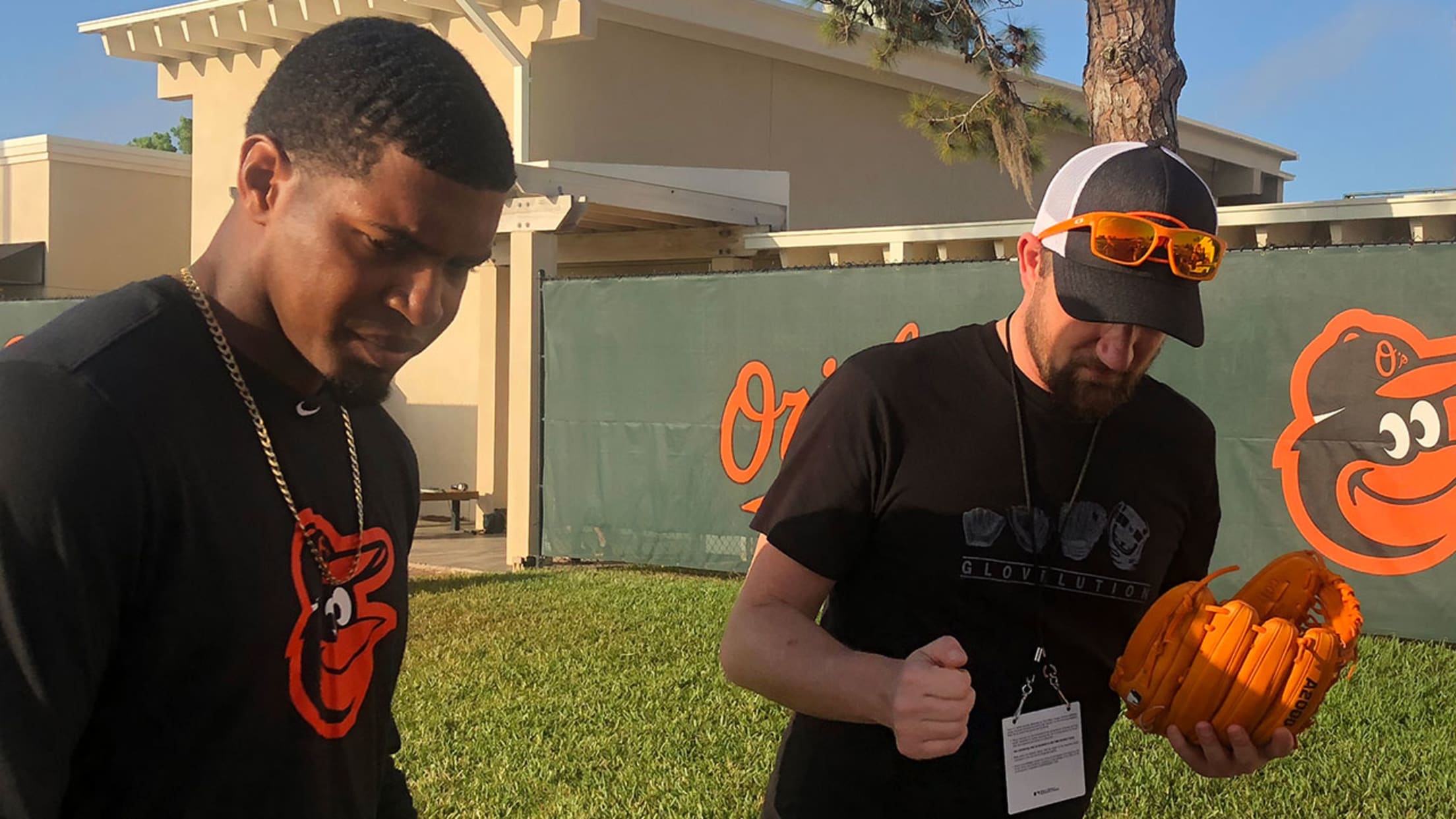 SARASOTA, Fla. -- Orioles closer Zach Britton was the first to arrive Wednesday morning. He was even more anxious to pick up his son's new Wilson glove, more than he was to pick up his own.Britton was one of 10 players who were part of Wilson's Glove Day at Orioles
SARASOTA, Fla. -- Orioles closer Zach Britton was the first to arrive Wednesday morning. He was even more anxious to pick up his son's new Wilson glove, more than he was to pick up his own.
Britton was one of 10 players who were part of Wilson's Glove Day at Orioles camp, a yearly spring ritual that's about much more than a piece of equipment.
"It's really like a family," Orioles reliever Mychal Givens said of Wilson, which made him a custom red and blue glove for playing with Team USA in last year's World Baseball Classic. "They've always supported me and gone out of their way to make sure we have everything we need."
Givens, who has used the gloves since he was an infielder, will replicate his regular-season glove from last season. The color is distinctively orange, and it's become part of his mound presence. As for that WBC glove? It's in a box with his cleats, full of memories from the experience.
"We take [those memories] very seriously. That's one of the things we pride ourselves in, is the service we give to our players, and how we can help them have a piece of them in their equipment," said Wilson rep Ryan Smith. "We want them to have something that shows their personality, or that may be special to them. A lot of players will put their kids names or their mom or something that reminds them of why they're here or what got them here."