Showalter, O's preparing for September callups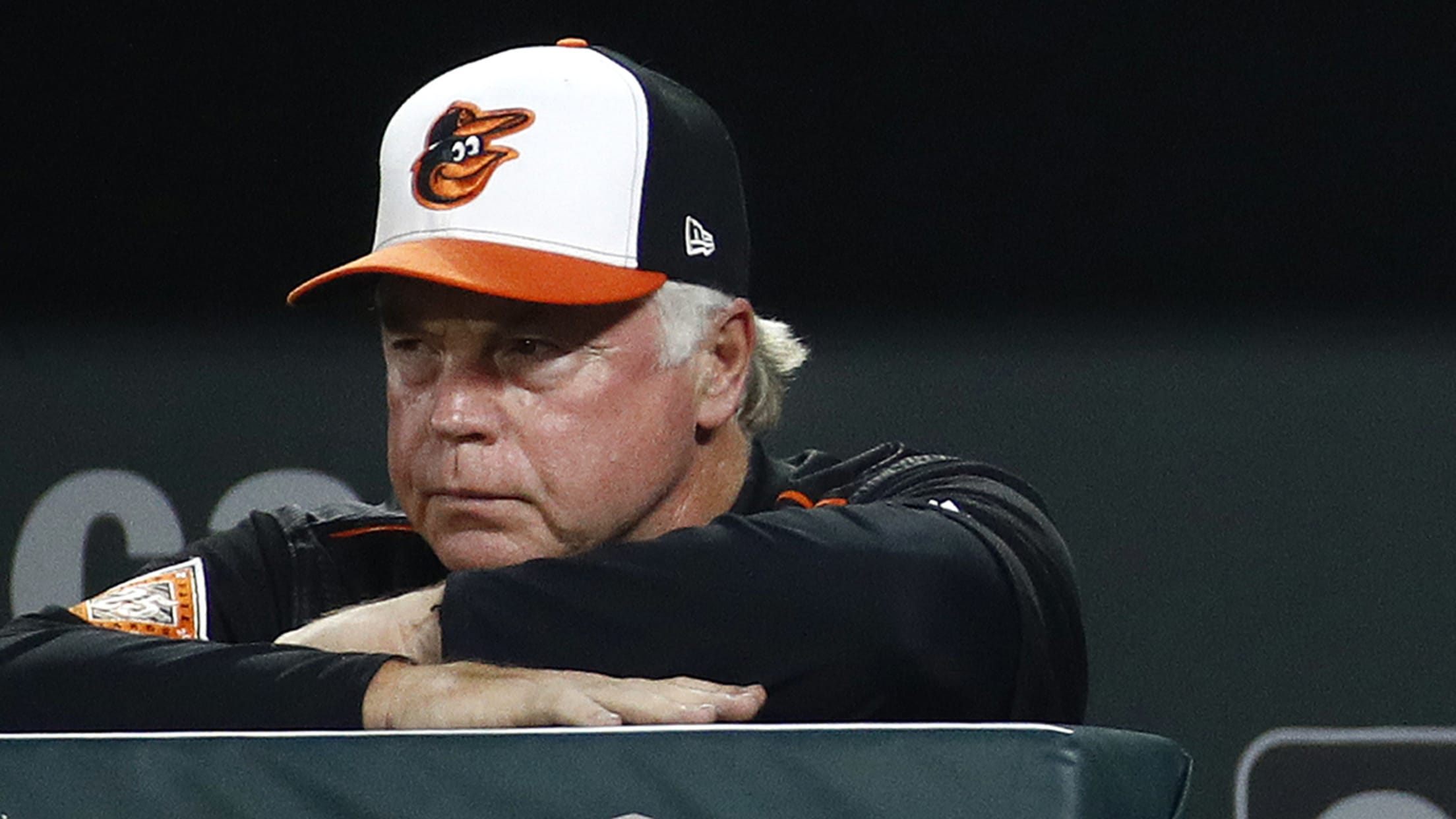 Manager Buck Showalter said there are some players the club is considering calling up who are not on the 40-man roster. (Patrick Semansky/AP)
BALTIMORE -- With Chris Tillman serving as a starter and working out of the bullpen, the Orioles are trying to make it to the September callups with just six true relievers in the bullpen."There's a number of players [in the Minors] I like. You know, it's got to fit a
BALTIMORE -- With Chris Tillman serving as a starter and working out of the bullpen, the Orioles are trying to make it to the September callups with just six true relievers in the bullpen.
"There's a number of players [in the Minors] I like. You know, it's got to fit a lot of different ways," Orioles manager Buck Showalter said Wednesday. "They've got to serve a need up here. And then [we have to] try to bridge that gap between who might benefit for being here for a month and trying to get ahead of the curve a little bit from that adjustment period if we think they are going to be here next year. Haven't gotten that in-depth yet."
As August winds down, the talks between Showalter and Orioles executive vice president of baseball operations Dan Duquette have started to increase to best prepare who will be called up at the beginning of September. Showalter said there are still a couple players that he and Duquette are considering to call up who are not yet on the 40-man roster.
"Dan and I touched on it a little bit yesterday," Showalter said. "I know he's kind of polling the Double-A and Triple-A managers about their recommendations. And I think, I heard from him, we're going to sit down next week when we get back and try to finalize it. [Double-A] Bowie's got a shot at the playoffs. So you take all those things into consideration."
Showalter said he would "rather not" have more than 31 or 32 players, but if the Orioles were to make a playoff run this year, he may need to call up a few more players later in September. If that's the case, the team may have to open a camp in Sarasota, Fla., so that the potential callups have a place to work out once their Minor League seasons come to a close.
"Some people call it the 'Baltimore Oriole Rule,'" Showalter said. "Say on the 29th we sent Joe Shmo to [Class A] Aberdeen because they're not going to the playoffs, their season is going to end on the 1st or 2nd. Then you can call them back right away. Well now, if you send a guy down on the 30th, he's got to stay down 10 days, even if there's a team not playing. So my question is, 'Where do they play?' And who do we send the bill to for this camp that we have to open up so these guys have a place to play?"
As of now, Showalter is unsure if the Orioles will need to open a camp.
"I don't know. We have in the past. I don't see why not, but there might be a good reason not to," Showalter said. "I don't know. If we call 40 guys up here, we probably wouldn't. Though some of that stuff, you have to be ready for if you make the playoffs."
Mandy Bell is a reporter for MLB.com based in Baltimore and covered the Orioles on Wednesday.