Players from top farm system get assignments
SS Tatis to open season at Double-A San Antonio, LHP Gore at Class A Fort Wayne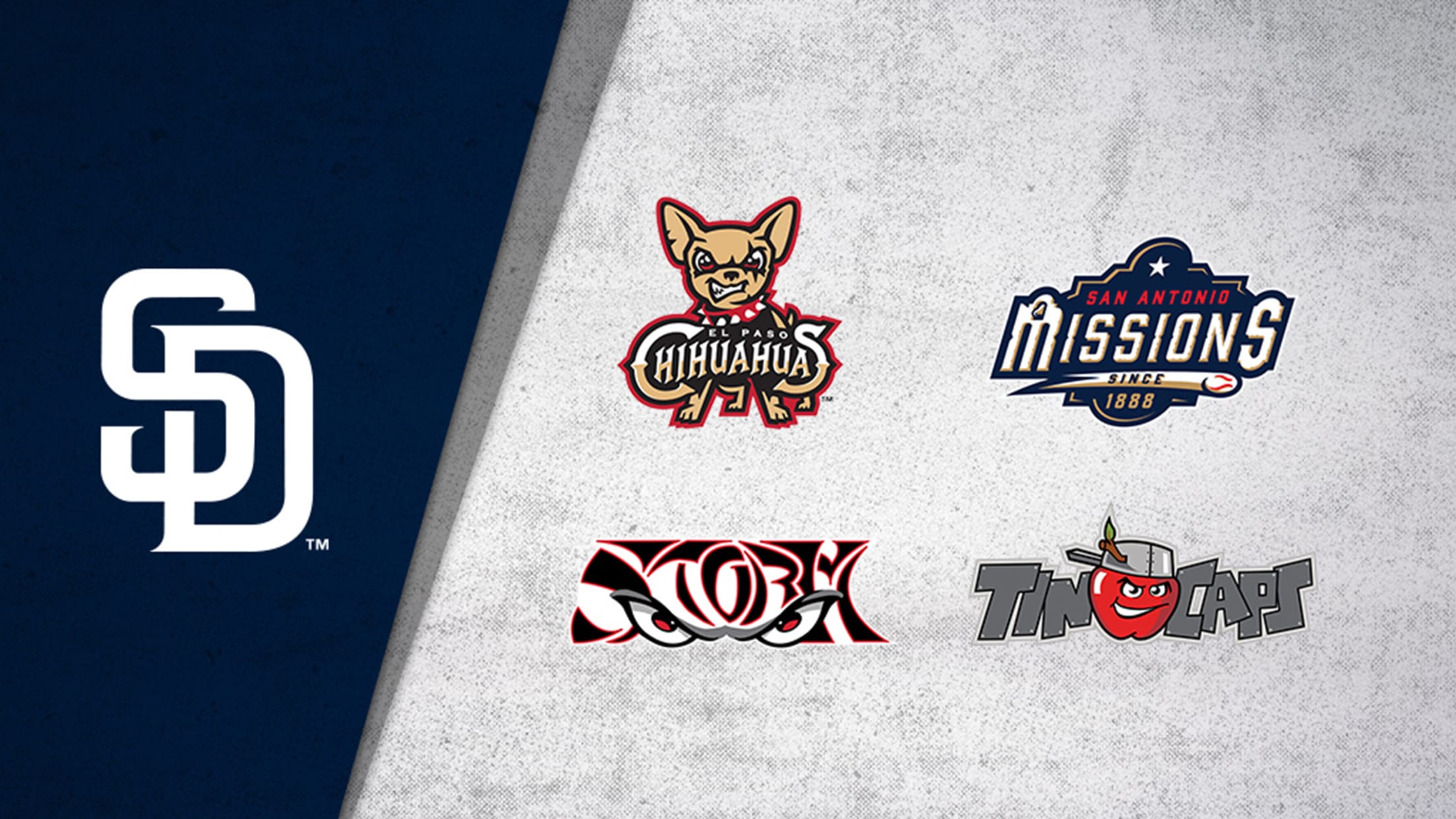 Bill Center, longtime sportswriter for U-T San Diego, is an employee of the Padres.Shortstop Fernando Tatis Jr., ranked the Padres' No. 1 prospect by MLB Pipeline, will open the 2018 season with Double-A San Antonio, while left-handed pitcher MacKenzie Gore will start his first full season with Class A Fort
Bill Center, longtime sportswriter for U-T San Diego, is an employee of the Padres.
Shortstop Fernando Tatis Jr., ranked the Padres' No. 1 prospect by MLB Pipeline, will open the 2018 season with Double-A San Antonio, while left-handed pitcher MacKenzie Gore will start his first full season with Class A Fort Wayne.
The Padres, whose Minor League organization was ranked No. 1 in baseball recently by MLB Pipeline, announced the season-opening rosters for their four full-season Minor League affiliates Monday.
Triple-A El Paso, which will be seeking a fourth straight division title in the Pacific Coast League, will open the season Thursday led by three of the Padres organization's Top 30 prospects -- second baseman Luis Urias (ranked No. 3 behind Tatis and Gore), left-handed starting pitcher Eric Lauer (No. 13) and right-handed reliever Trey Wingenter (No. 21).
Double-A San Antonio will have six of the Padres' Top 30 prospects -- Tatis, right-handed pitcher Cal Quantrill (No. 4), left-handed pitcher Logan Allen (No. 8), first baseman Josh Naylor (No. 16), catcher Austin Allen (No. 29) and center fielder Michael Gettys (No. 30).
Class A Advanced Lake Elsinore also has six Top 30 prospects -- left-handed starting pitcher Adrian Morejon (No. 6), third baseman Hudson Potts (No. 17), outfielders Jorge Ona (No. 18) and Edward Olivares (No. 20) right-handed starting pitcher Pedro Avila (No. 26) and right-handed reliever David Bednar (No. 28).
Fort Wayne will open with seven Top 30 prospects -- Gore (No. 2), shortstop Gabriel Arias (No. 11), second baseman Esteury Ruiz (No. 12), outfielders Tirso Ornelas (No. 15) and Jeisson Rosario (No. 19), catcher Luis Campusano (No. 24) and right-handed starting pitcher Mason Thompson (No. 25).
The Padres' Nos. 5 (right-handed pitcher Michel Baez) and 7 (right-handed pitcher Anderson Espinoza) prospects will remain at the Padres year-round training facility in Arizona to start the season. Espinoza will miss the 2018 season following Tommy John surgery.
No. 9 prospect Joey Lucchesi is with the Padres. The left-handed pitcher started the second game of the season. No. 10 prospect is outfielder Franchy Cordero, who opened the season on the Padres' 10-day disabled list with a groin injury.
Tatis is ranked MLB Pipeline's No. 8 overall prospect. Gore is No. 19 with Urias (No. 36), Quantrill (No. 40), Baez (No. 42), Morejon (No. 50) and Espinoza (No. 89) also on the Top 100 overall list.
The 19-year-old Tatis finished the 2017 season at San Antonio, where he hit .255 in 14 games. Earlier, as an 18-year-old with Fort Wayne, Tatis hit .281 with 26 doubles, seven triples, 21 homers, 29 stolen bases and 69 RBIs in 117 games. One of the youngest players in the league, Tatis led the Midwest League with 75 walks and a .390 on-base percentage. He had a .520 slugging percentage for a .910 OPS.
Gore, 19, who is ranked the best left-handed pitching prospect by MLB Pipeline, had a 1.27 ERA in 21 1/3 innings over seven starts for the Arizona Rookie League Padres last summer. He was the Padres' first-round pick (third overall) in last June's Draft.
Urias, 20, hit .296 with a .398 on-base percentage at San Antonio in 2017. Like Tatis, Urias is ranked the second-best prospect at his position in the Minor Leagues by MLB Pipeline. Urias had 20 doubles, four triples and three homers in 118 games for San Antonio while drawing more walks (68) than strikeouts (65). He had a .777 OPS.
Quantrill, 23, was the Padres' first-round pick (eighth overall) in the 2016 Draft. He ended the 2017 season at San Antonio, where he had a 4.04 ERA in eight starts. Earlier he had a 3.67 ERA in 14 starts with Lake Elsinore.