Padres release 2017 Spring Training schedule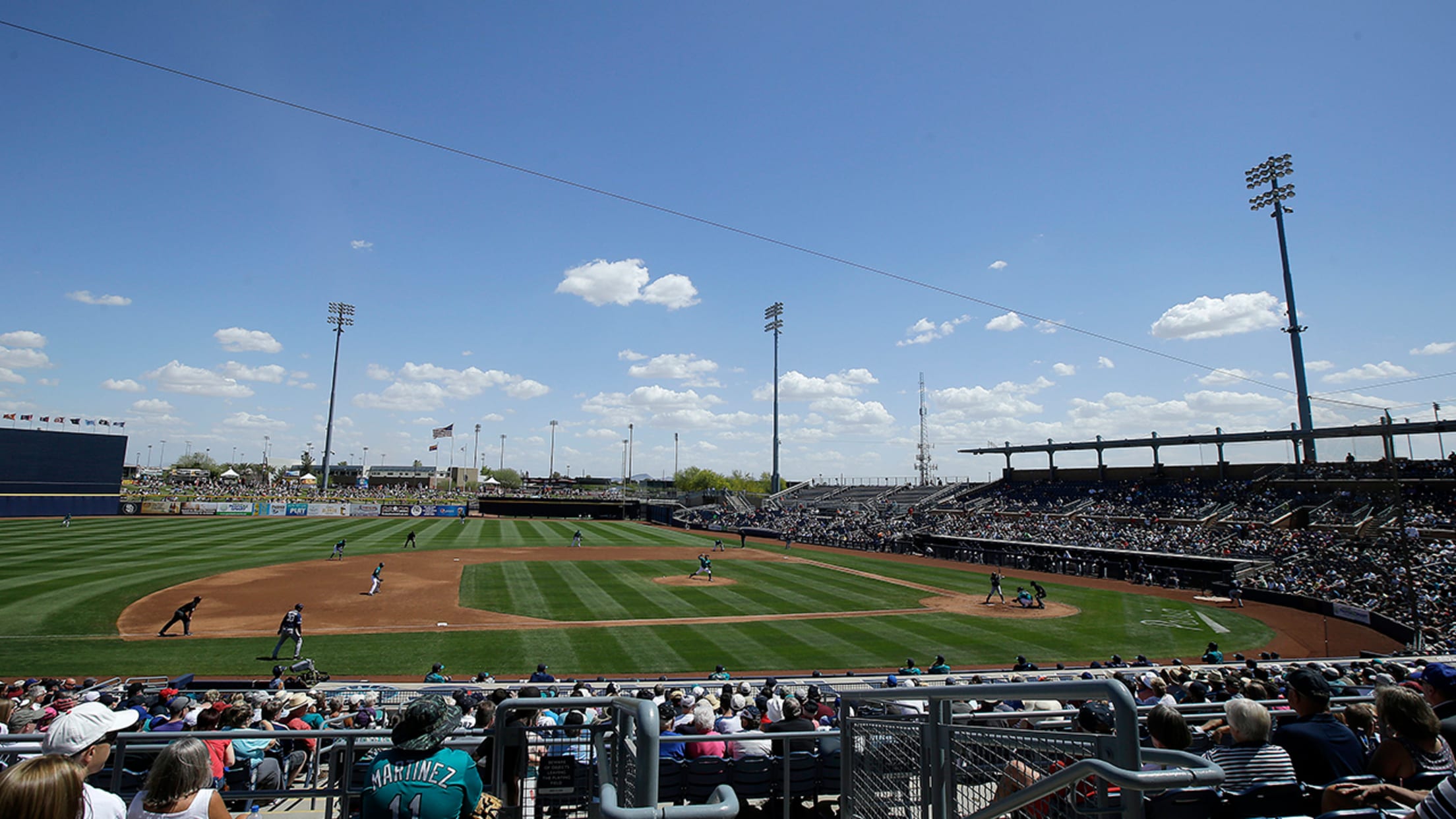 In 2017, Peoria Sports Complex will serve as the Padres' spring home for the 24th consecutive season. (AP)
SAN DIEGO -- It may be November, but spring is already on the minds of the Padres.On Monday, the club released its 2017 Spring Training schedule, which includes a March 7 showdown against the Mexican National team in advance of the World Baseball Classic.Pitchers and catchers will report to Spring
SAN DIEGO -- It may be November, but spring is already on the minds of the Padres.
On Monday, the club released its 2017 Spring Training schedule, which includes a March 7 showdown against the Mexican National team in advance of the World Baseball Classic.
Pitchers and catchers will report to Spring Training on Feb. 14, with the first workout slated for the following day. Position players are required to report on Feb. 17, with their first workout on Feb. 18. A week later, the Friars will open their 34-game slate on Feb. 25 with a charity game against the Mariners in Peoria, Ariz.
• Padres' Spring Training schedule
The Padres play two games against the division-rival Dodgers, their opponent on Opening Day 2017. Those contests will take place on March 17 and 28.
In total, San Diego will play nine games against National League West foes -- including its final game of the spring on March 30 against Arizona.
For the 24th consecutive spring, the Padres will play their Cactus League home games at Peoria Sports Complex.