Padres' future on display at Petco Park
Espinoza, Quantrill scheduled to pitch in AFL showcase game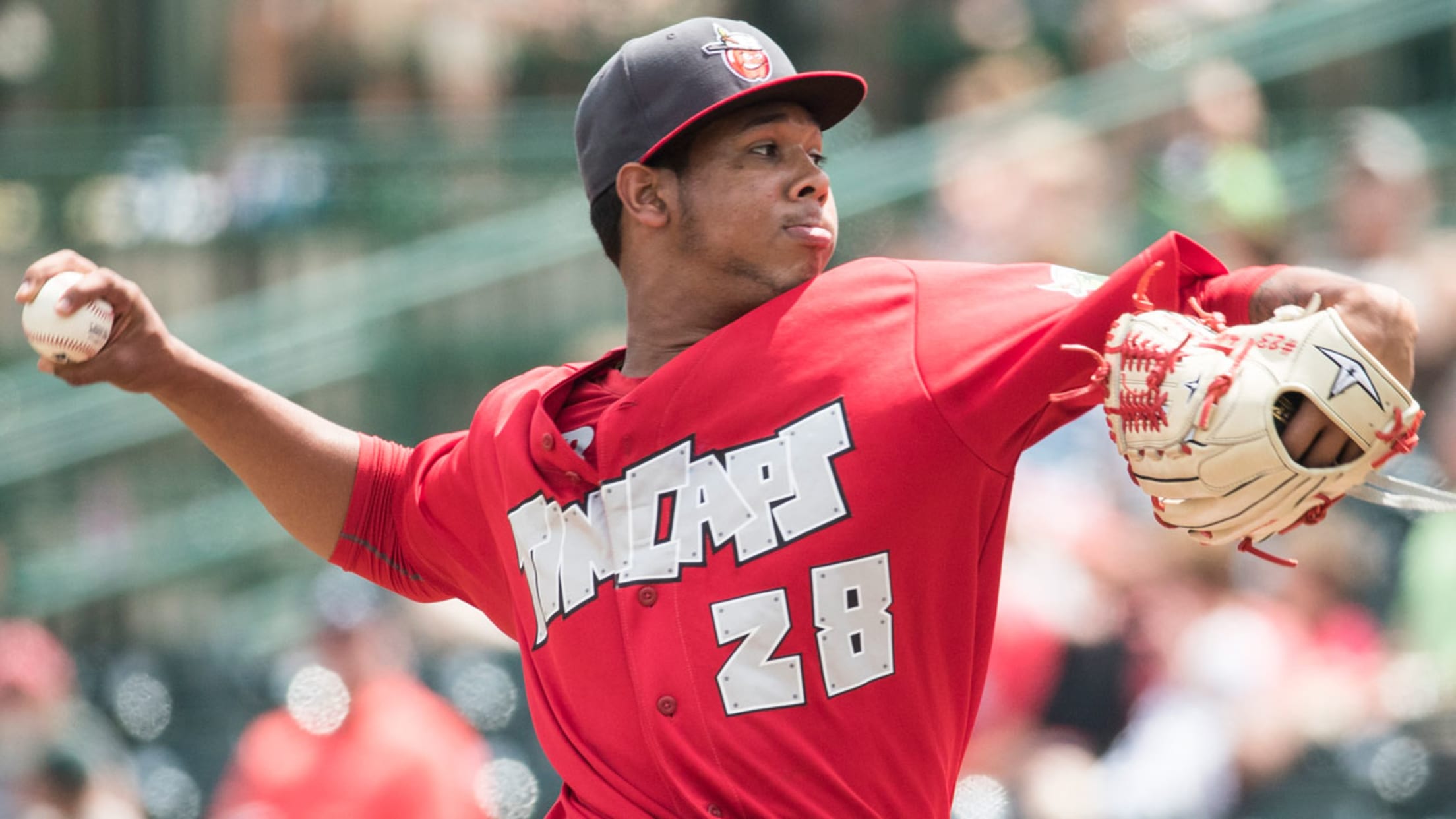 Anderson Espinoza, the Padres' top prospect, was scheduled to play in the Padres Future Game Friday. (Flickr) (Flickr)
Bill Center, longtime sportswriter for U-T San Diego, is an employee of the Padres.Top prospects from the San Diego Padres and Texas Rangers will meet in the Padres Futures Game as part of the Arizona Instructional League programs for both teams on Friday.And if Thursday's dress rehearsal doubleheader between the
Bill Center, longtime sportswriter for U-T San Diego, is an employee of the Padres.
Top prospects from the San Diego Padres and Texas Rangers will meet in the Padres Futures Game as part of the Arizona Instructional League programs for both teams on Friday.
And if Thursday's dress rehearsal doubleheader between the teams at Petco Park was an indicator, there will be much to see for Padres fans in Friday night's 7:10 p.m. PT game -- which is open to the public at no cost. The Padres' top two pitching prospects -- right-handers Anderson Espinoza and Cal Quantrill -- are expected to pitch.
The 18-year-old Espinoza, who was acquired from Boston in July for left-handed pitcher Drew Pomeranz, is the Padres' No. 1 prospect, according to MLBPipeline.com and MLB's No. 13 prospect overall.
Quantrill was the first of the Padres' three first-round Draft picks in 2016. The eighth overall pick is considered the Padres' fifth-best prospect. But Espinoza and Quantrill are two of the Padres' prospects scheduled to play in the "Futures Game."
The Padres' roster is a who's who of top draftees, international signings and prospects acquired by the club through trades.
First baseman Josh Naylor, who is ranked the No. 4 Padres' prospect, drove a 410-foot homer to right-center, drove in two runs and made two notable plays in the field during the Padres' 7-3 win in the first game of Thursday's doubleheader. Starting pitchers Logan Allen (the Padres' 18th-ranked prospect) and Austin Smith (No. 29) both looked sharp Thursday. The left-handed Allen allowed one hit with two strikeouts while facing only 10 hitters over three scoreless innings in the opener. The right-handed Smith, the Padres' top Draft pick in 2015, allowed one hit in two scoreless innings in the second game.
Twelve of the Padres' top 30 prospects appeared in Thursday's games. Nineteen of the top 30 prospects are on the Padres' Arizona Instructional League roster -- which includes the top 12 picks from the June draft and another 12 International players signed by the Padres this summer.
Among the top international players appearing Thursday were four players ranked among the top 10 prospects available this summer -- shortstops Luis Almanzar (Dominican Republic) and Gabriel Arias (Venezuela) and outfielders Jorge Ona (Cuba) and Jeisson Rosario (Dominican Republic). Arias, 16, had a single and a walk Thursday. Sixteen-year-old Tijuana outfielder Tirso Ornelas, rated Mexico's top prospect this year, was 1-for-3.
Two Padres prospects who won Minor League awards this season also had hits Thursday -- California League Most Valuable Player Luis Urias and Midwest League All-Star catcher Austin Allen, who also threw out a runner with a perfect throw to second. The free tickets for Friday's game are available at the Padres' box office at Petco Park.