Tough day for Molitor to find positives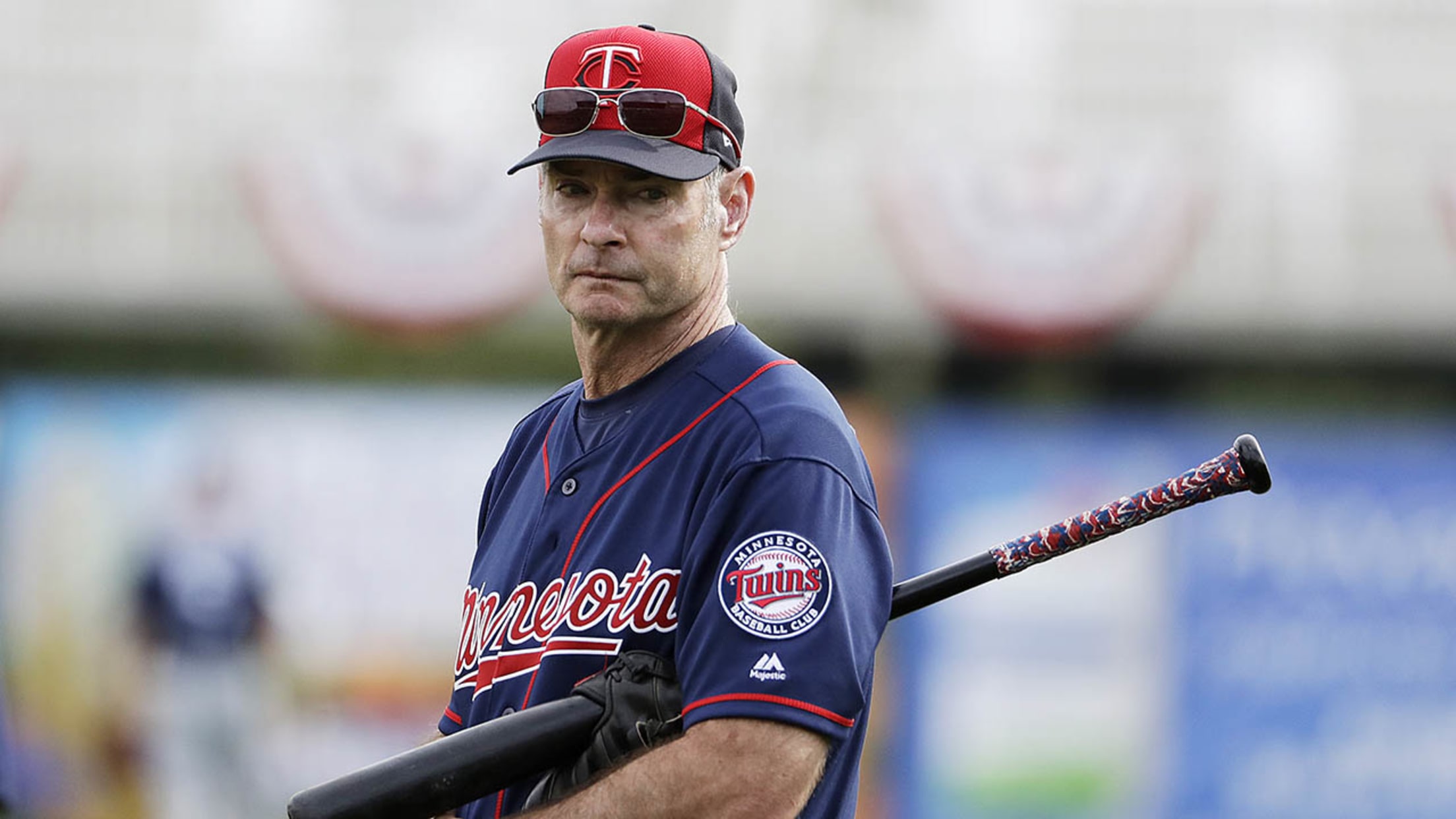 "I just wanted the guys not to give at-bats away as best as they could given the circumstances," Paul Molitor said. (AP) (David Goldman/AP)
PORT CHARLOTTE, Fla. -- It was the kind of game where the Twins were happy it was Spring Training and not the regular season.Strange things can happen in spring, and it was certainly the case on Tuesday, as the Twins were routed by the Rays, 19-0, and outhit, 23-3. The
PORT CHARLOTTE, Fla. -- It was the kind of game where the Twins were happy it was Spring Training and not the regular season.
Strange things can happen in spring, and it was certainly the case on Tuesday, as the Twins were routed by the Rays, 19-0, and outhit, 23-3. The Twins had a combined perfect game thrown against them until Benji Gonzalez broke it up to lead off the eighth with a single just under the glove of second baseman Ryan Brett.
Twins manager Paul Molitor wasn't happy with his team's performance, particularly the sloppiness on defense, and pointed out that Twins pitchers consistently fell behind hitters.
"In the eighth inning, we had four zeros [on the scoreboard] and they had 19 [runs]," Molitor said. "We probably faced 50 hitters in eight innings, and threw 160 pitches. First-pitch strikes were probably 50 percent or less. We missed some plays that added to our problems."
The Twins couldn't get anything going offensively despite playing regulars such as Byron Buxton, Jorge Polanco, Max Kepler, Miguel Sano, Eddie Rosario and Kennys Vargas. Buxton was robbed of a hit by third baseman Evan Longoria to open the game, but they didn't even threaten again until the eighth on Gonzalez's single.
"The first few innings, I thought our at-bats were good," Molitor said. "Buxton had a good at-bat to open the game, but they were throwing strikes and we weren't squaring anything up. We had some long innings on the defensive side. I just wanted the guys not to give at-bats away as best as they could given the circumstances. We didn't do much."
Molitor, though, said he also wanted to focus on the good and pointed to solid outings from Adalberto Mejia, Thomas Pressly and Ryan O'Rourke.
Worth noting
• Left-hander Mason Melotakis, out with an oblique strain, threw from 120 feet on Tuesday after throwing at 90 feet on Sunday. He's yet to throw off a mound since suffering the injury, but is making progress.
• Closer Glen Perkins, coming off labrum surgery, is scheduled to throw his next bullpen session on Thursday. He's thrown three bullpens so far without any issues.
• The Twins announced that 150 games will be televised by FOX Sports North this season. Special assistants Torii Hunter and LaTroy Hawkins will both serve as guest commentators with Hunter's first game on April 21 and Hawkins' on May 16.