Mackanin sees less need for 'rentals' in '18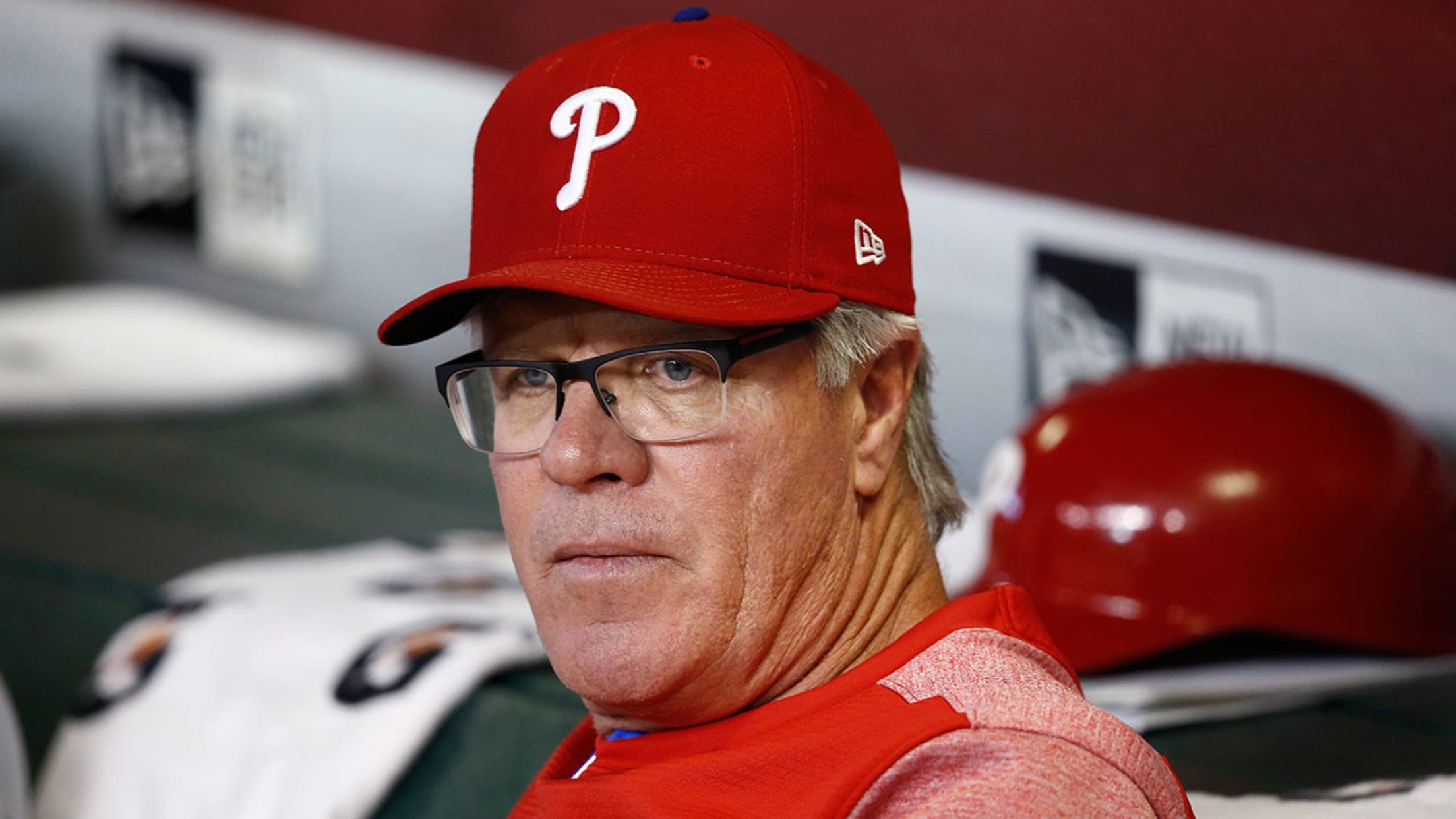 Pete Mackanin doesn't see as much of a need to add veterans to his young roster entering 2018. (AP)
ANAHEIM, Calif. -- Last year around this time, Phillies manager Pete Mackanin started to slowly beat the drum that the organization needed to acquire one or two professional hitters to upgrade the lineup for 2017.He wanted help.The Phillies got Howie Kendrick and Michael Saunders in the offseason, knowing both would
ANAHEIM, Calif. -- Last year around this time, Phillies manager Pete Mackanin started to slowly beat the drum that the organization needed to acquire one or two professional hitters to upgrade the lineup for 2017.
He wanted help.
The Phillies got Howie Kendrick and Michael Saunders in the offseason, knowing both would become free agents following the season. Kendrick got traded to the Nationals on Friday. Saunders got released in June.
But perhaps Mackanin won't beat that drum this season. Perhaps the Phillies will enter Spring Training 2018 with a roster that resembles the one he saw Tuesday night against the Angels at Angel Stadium -- a club of mostly young players.
Is there less of a need for one-year rentals now than maybe a year ago because of the development of the team's younger players?
"I'd like to think so," Mackanin said.
"I felt it was important for the younger guys, not to put so much pressure on [Maikel] Franco and [Odubel] Herrera," Mackanin said. "The middle of the lineup guys, so they could feed off of somebody giving you professional at-bats. Kendrick gave us professional at-bats in the 30-some games he played. If Saunders worked out, with him and Kendrick somewhere in the middle, if that worked out the way we were hoping it would work out, that would have helped the younger guys. Instead of throwing Franco out there and [Tommy] Joseph."
It is easy to picture Aaron Altherr, Herrera and Nick Williams as the 2018 Opening Day outfielders. The same could be said about the infield with some combination of Joseph, Rhys Hoskins, Cesar Hernandez, Scott Kingery, Freddy Galvis, J.P. Crawford and Franco; and catcher with Cameron Rupp, Andrew Knapp and Jorge Alfaro.
Teams can always use pitching help, so if the Phillies look for more one-year rentals in 2018, the rotation and bullpen are likely spots to be addressed.
"As a general rule, I don't mind the one-year deals, whether you're a rebuilding club or a win-now club," Phillies general manager Matt Klentak said. "There's some value in these kinds of deals, as evidenced by the trades we made this week. So I would not say that we're out of that."