Shorthanded Phillies 'pen may force roster move
Five relievers have thrown eight innings over first two games vs. Twins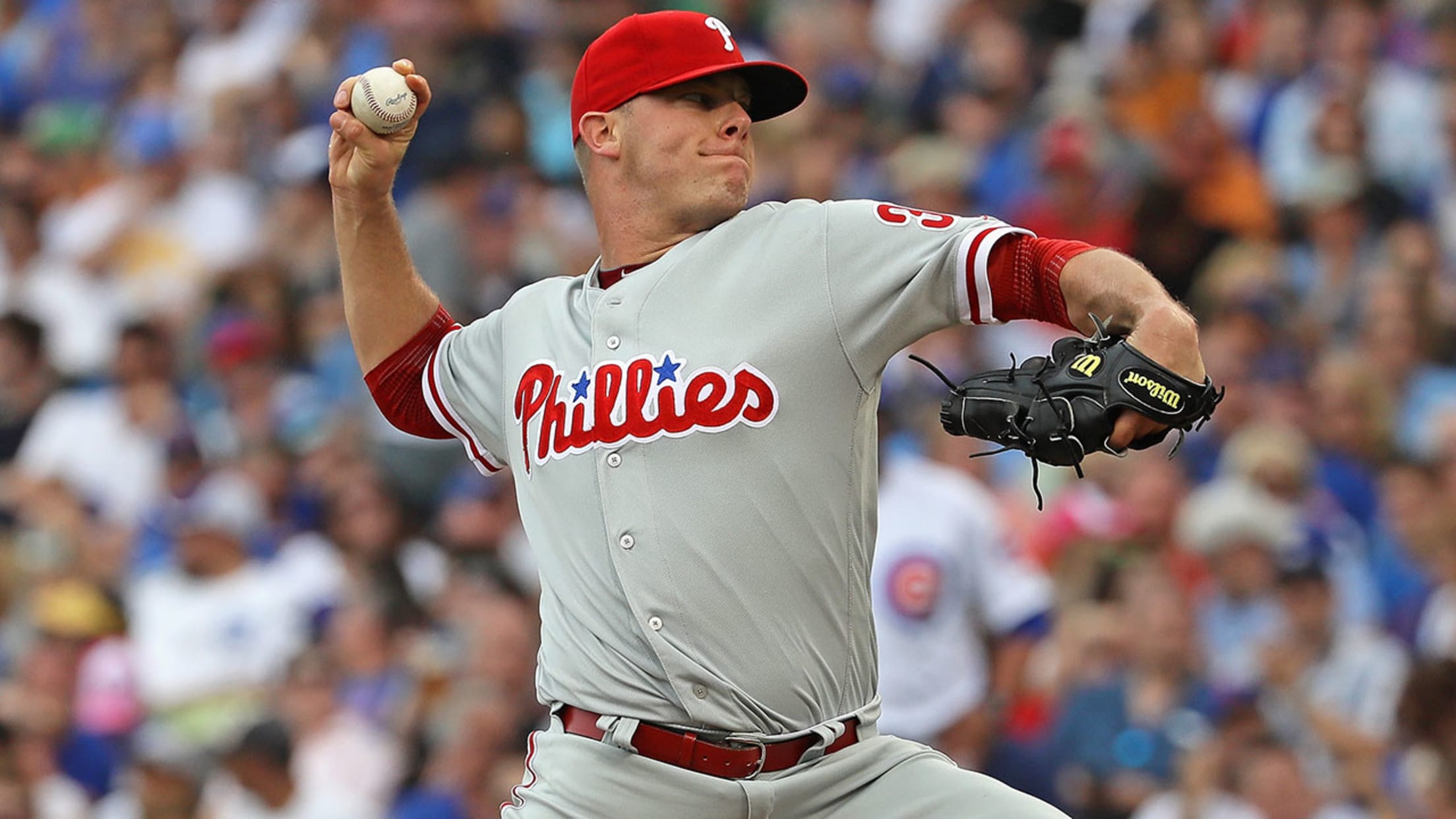 After tweaking his left hamstring Wednesday, right-hander Andrew Bailey's injury could force the Phillies to make a move. (AP)
MINNEAPOLIS -- The Phillies are shorthanded in the bullpen following a couple of rough nights at Target Field.But Phillies manager Pete Mackanin said no roster moves will be made until Friday in San Francisco, if they make any at all. Right-hander Andrew Bailey tweaked his left hamstring Wednesday night, and
MINNEAPOLIS -- The Phillies are shorthanded in the bullpen following a couple of rough nights at Target Field.
But Phillies manager Pete Mackanin said no roster moves will be made until Friday in San Francisco, if they make any at all. Right-hander Andrew Bailey tweaked his left hamstring Wednesday night, and if he is not available to pitch for a few days, they will need to make a roster move. That could mean optioning a starting pitcher, possibly left-hander Adam Morgan, if the Phillies deem right-hander Vince Velasquez ready to rejoin the rotation as early as Monday.
"We've got a pretty good idea about what we're doing to do," Mackanin said. "But we're not going to announce anything yet, because it's still up in the air. It's not definite.
"Obviously we can't go three days with six bullpen guys."
Through the Phillies' first two games against the Twins, five relievers have combined to throw eight innings. Right-hander David Hernandez pitched an inning in both games.
Velasquez has been on the 15-day disabled list with a strained right biceps. He pitched five innings in a rehab start Wednesday with Double-A Reading and declared himself ready to rejoin the Phillies, but the club still could have him make a second rehab start.
"We're in a holding pattern right now," Mackanin said. "If Bailey feels great tomorrow, that might ward off one move."
Morgan is 1-6 with a 6.55 ERA after allowing 11 hits, five runs (four earned), one walk and striking out three in five innings in Wednesday's 6-5 loss to the Twins.