Anniversary moments in Phillies history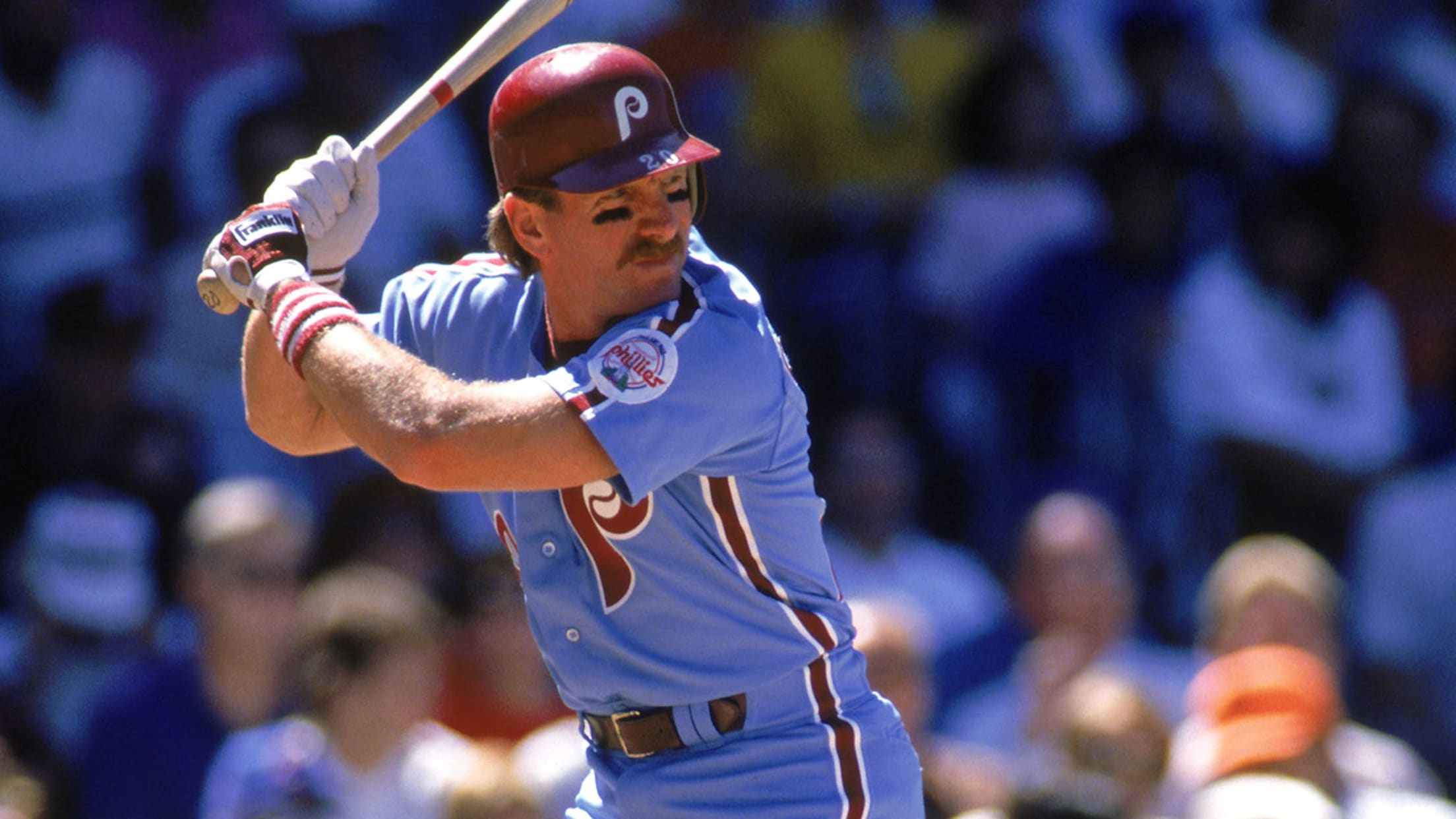 (Getty Images)
We're midway into the first month of 2016. Time to look back at some anniversary moments in Phillies history that relate to the New Year. 120 years ago July 13, 1896: Future Hall of Fame outfielder Ed Delahanty hits four home runs and a single in five at-bats, but the Phillies
We're midway into the first month of 2016. Time to look back at some anniversary moments in Phillies history that relate to the New Year.
120 years ago
July 13, 1896: Future Hall of Fame outfielder Ed Delahanty hits four home runs and a single in five at-bats, but the Phillies lose, 9-8, at Chicago.
110 years ago
May 1, 1906: 20-year-old left-hander John Lush tosses a no-hitter, 6-0, at Brooklyn. A graduate of Philadelphia's Girard Preparatory, the 5-foot-9 native of Williamsport, Pa., walked three and struck out 11.
80 years ago
April 14, 1936: First Phillies radio broadcast, a 4-1 win over the Boston Braves at Baker Bowl. Home games were aired on WCAU. On the air were Bill Dyer, a Philadelphia sportscaster, and Dolly Stark, an umpire (yes, an umpire). Dyer had a strange habit of walking around his chair before broadcasting a game. He told people that it was for good luck. Stark started as a National League umpire in 1928. Dissatisfied with his $9,000 salary, the 38-year-old quit in 1936 and turned to broadcasting with the Phils.
"[Umpiring is] a tough, thankless job," Stark said. "Men in it, forced to live an isolated existence, put everything they have in it. The highest praise they receive is silence. When a man does good work under these conditions -- and good umpiring, I consider an art -- I think he should command a good salary."
Stark returned to umpiring again the next season.
July 10, 1936: Back with the Phillies, future Hall of Fame outfielder Chuck Klein becomes only the third player in NL history to hit four home runs in a game -- a 9-6, 10-inning win for the Phils at Pittsburgh.
40 years ago
April 17, 1976: Third baseman Mike Schmidt ties Major League record by hitting four consecutive home runs in defeating the Cubs in Wrigley Field, 18-16, in 10 innings. The Phillies rallied from trailing 12-1 and 13-2, tying the NL record for the biggest comeback. Schmidt's homers came in the fifth, seventh, eighth and 10th innings (game-winner).
Aug. 9, 1976: Right-handed pitcher Robin Roberts is inducted into the Baseball Hall of Fame in Cooperstown, N.Y. Because of rain, induction ceremonies take place in the Otesaga Hotel small ballroom.
Sept. 26, 1976, first game: After watching a lead of 15 1/2 games on Aug. 24 slip to three games in three weeks, the Phillies clinch their first postseason title in 26 years, with a 4-1 over the Expos in Jarry Park, the final day for the Montreal ballpark.
30 years ago
May 27, 1986: Future Hall of Fame pitcher Steve Carlton makes his 666th start to break Warren Spahn's NL record for most starts by a left-hander in a 6-2 win over San Francisco.
May 29, 1986: Greg Gross collects his 100th career pinch-hit in a 5-4 win over San Francisco. Gross ended his Phillies career with 117 pinch-hits, by far the most in franchise history. Tony Taylor is second (54).
20 years ago
April 16, 1996: Center fielder Lenny Dykstra and second baseman Mickey Morandini hit back-to-back home runs to start the game for only the third time in team history. Dykstra hit the first pitch and Morandini hit the third pitch off Jose Paniagua in Montreal. Expos won, 7-6.
10 years ago
May 11, 2006: Center fielder Aaron Rowand breaks his nose crashing into center-field fence at Citizens Bank Park after making spectacular first-inning catch of a Xavier Nady drive with three on and two out. The Phillies beat the New York Mets, 2-0, in a game halted in the bottom of the fifth by rain.
Aug. 18, 2006: Mike Lieberthal catches his 1,125th game to break Red Dooin's club record for most games caught. The Phillies drop a 6-4 decision to Washington.
Sept.3, 2006, first game: First baseman Ryan Howard hits three home runs, including his 50th, as the Phillies beat Atlanta, 8-7. Howard is the first Phils player in history to reach 50 home runs.
Larry Shenk is in charge of alumni relations and team historian for the Phillies.