Mackanin: Phils expect to add 3 as rosters expand
Schuster, Murray, Ruf reportedly to be promoted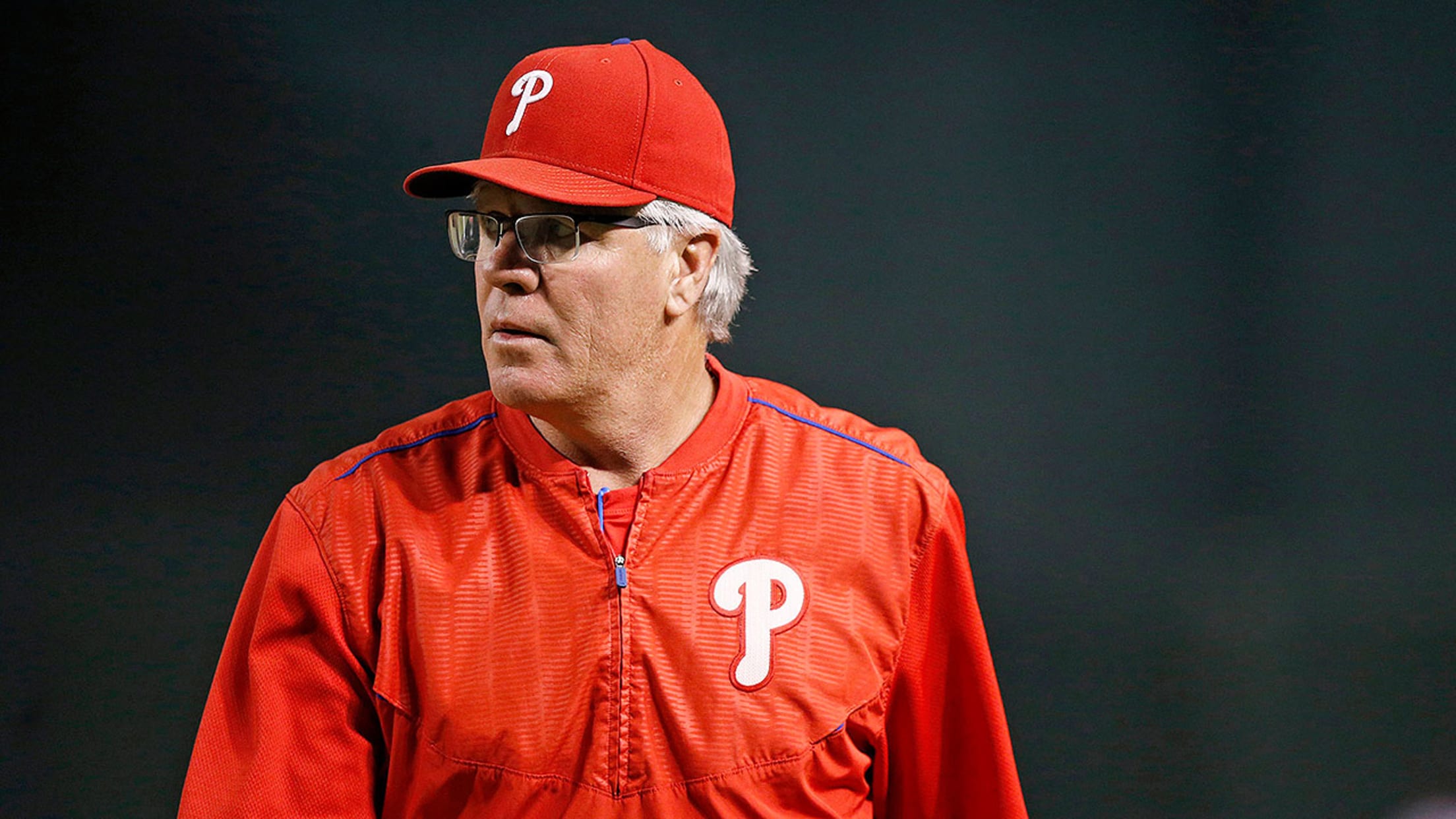 "A couple of relievers, maybe a hitter," Pete Mackanin said about who the Phils could promote come Friday. (AP)
PHILADELPHIA -- The Phillies should have a few new faces on their roster Friday, when they open a three-game series against the Braves at Citizens Bank Park.They can expand their roster beginning Thursday, but they do not play that day. Phillies manager Pete Mackanin said before Wednesday's 2-1 loss to
PHILADELPHIA -- The Phillies should have a few new faces on their roster Friday, when they open a three-game series against the Braves at Citizens Bank Park.
They can expand their roster beginning Thursday, but they do not play that day. Phillies manager Pete Mackanin said before Wednesday's 2-1 loss to the Nationals that the organization could promote three players come Friday.
• September callups and roster rules explained
"A couple of relievers, maybe a hitter," Mackanin said. "They don't know who they are yet, so I can't tell you who they are."
The Morning Call in Allentown reported late Wednesday night that left-hander Patrick Schuster, right-hander Colton Murray and first baseman Darin Ruf will be promoted. Ruf has been hitting well -- .298 with 20 home runs, 65 RBIs and an .895 OPS -- with Triple-A Lehigh Valley.
"I would like to give [Ruf] another chance, but there are so many guys we have to look at," Mackanin said. "I don't know what we're going to do."
Prospects such as Jorge Alfaro and Roman Quinn also could join the team once Double-A Reading's season is finished. It seems unlikely that Triple-A prospects J.P. Crawford and Nick Williams join the Phillies before the end of the year.
Others could be promoted, too. But playing time already is tight, which is something Mackanin will have to work through.
"It can sometimes be too crowded, and you know," Mackanin said, "it is what it is. It happens every September. I can't give playing time to a lot of guys. Perhaps guys who have earned the opportunity to come up, maybe that's the main reason for it. For the prospects -- we're not going to bring up a prospect to sit. We want him to play."