Pipeline preview: Newcomb aims to maintain rhythm for M-Braves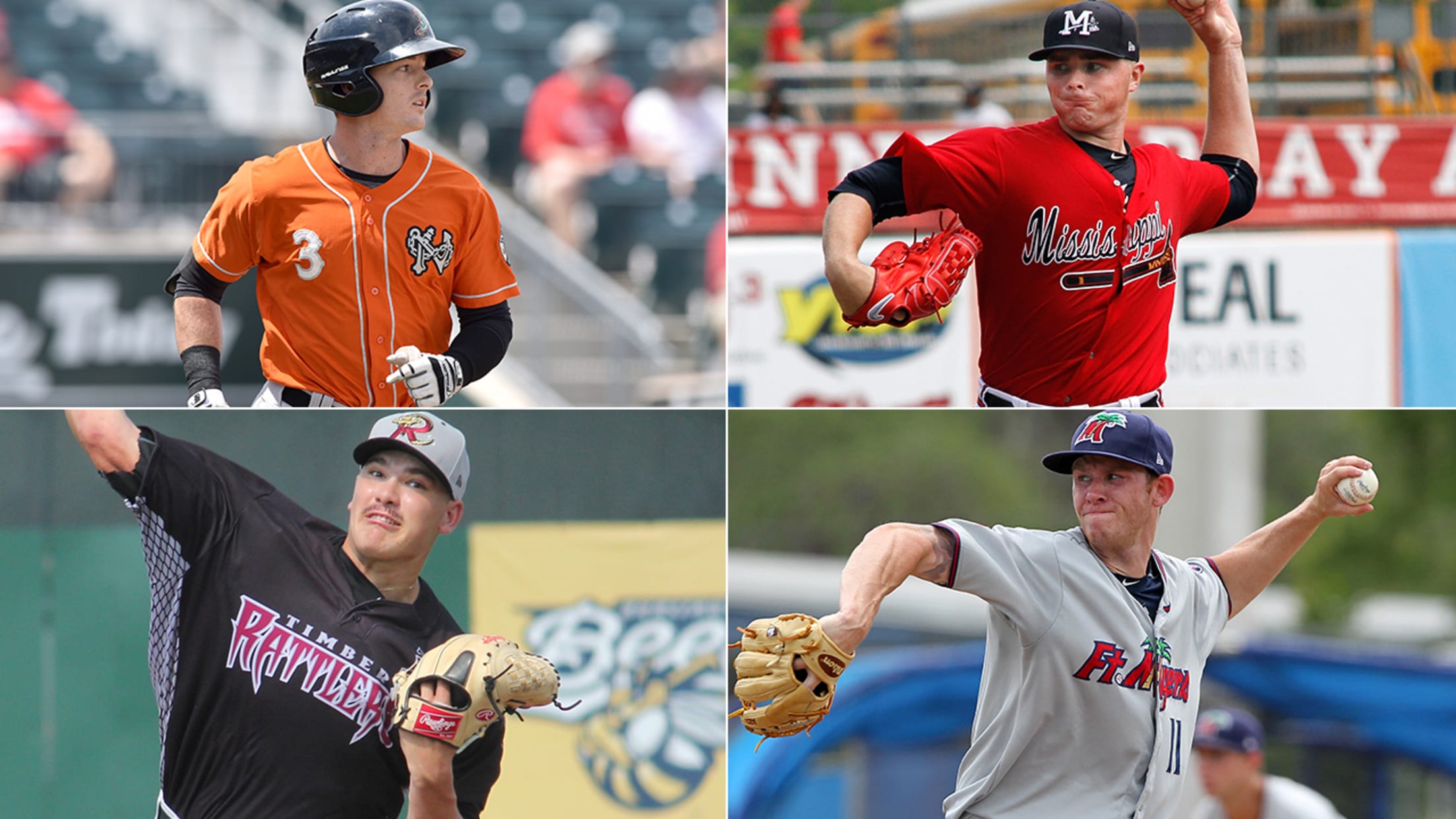 Here's a look at top prospects to watch Wednesday in Minor League action:Hitter to watch: Mike Yastrzemski (Orioles' No. 19) Bowie vs. Durham (7:05 p.m. ET on MiLB.TV)Yastrzemski went 3-for-4 with a homer, double and four RBIs on Tuesday and is off to a strong start this season. The Orioles'
Here's a look at top prospects to watch Wednesday in Minor League action:
Hitter to watch: Mike Yastrzemski (Orioles' No. 19)
Bowie vs. Durham (7:05 p.m. ET on MiLB.TV)
Yastrzemski went 3-for-4 with a homer, double and four RBIs on Tuesday and is off to a strong start this season. The Orioles' prospect cruised all the way from Class A Delmarva to Double-A Bowie in 2014, his first full professional season, and hit .288 across three levels. However, he took a bit of a step back in 2015, hitting just .246, but appears to be back on track. Through 21 games with Triple-A Norfolk, Yastrzemski is hitting .309.
Pitcher to watch: Sean Newcomb (Braves' No. 2)
Mississippi vs. Tennessee (8 p.m. ET on MiLB.TV)
Newcomb appears to have found a rhythm over his past two starts and will look to make it three in a row against the Smokies. Baseball's No. 17 overall prospect has given up just one earned run in each of his last two starts, surrendering seven hits in 11 innings. Control has been an issue for Newcomb at times this season and, although he struck out seven, he did walk three in his last start.
Duel of the day: Tyler Jay (Twins' No. 3) vs. Cody Ponce (Brewers' No. 8)
Fort Myers at Brevard County (6:35 p.m. ET)
Jay threw the ball better than perhaps any pitcher in the Minor Leagues in May and looks to carry that momentum into his first start in June. Over his last five starts, all during the month of May, Jay posted a 0.84 ERA and struck out 38 in 32 1/3 innings. Jay lowered his ERA from 5.12 to 2.44 during the month and is coming off an outing where he gave up two hits and struck out a career-high 11 in eight scoreless frames.
Ponce is slated to make his 2016 debut after being sidelined with forearm fatigue. The 2015 second-rounder posted a 2.15 ERA across 46 innings a season ago with Class A Wisconsin.
Wednesday's Top 100 probables:
No. 61 Cody Reed (Reds' No. 3), Louisville at Syracuse (6:15 p.m. ET on MiLB.TV)
More top prospect probables:
Zach Eflin (Phillies' No. 13), Lehigh Valley at Gwinnett (AAA)
Yoan Lopez (D-backs' No. 6), Mobile at Birmingham (AA)
Matt Strahm (Royals' No. 10), Northwest Arkansas at Tulsa (AA)
John Means (Orioles' No. 28), Bowie vs. Portland (AA)
Ricardo Pinto (Phillies' No. 10) vs. Adam Plutko (Indians' No. 15), Reading at Akron (AA)
Trey Nielsen (Cardinals' No. 22), Springfield vs. Arkansas (AA)
Raul Alcantara (Athletics' No. 16), Midland at Corpus Christi (AA)
Rookie Davis (Reds' No. 12), Pensacola at Jackson (AA)
Stephen Tarpley (Pirates' No. 19), Bradenton vs. Tampa (A Adv)
Tyler Mahle (Reds' No. 11), Daytona vs. Palm Beach (A Adv)
Scott Blewett (Royals' No. 6), Lexington vs. Lakewood (A)
Mike Soroka (Braves' No. 12), Rome vs. Charleston (A)
Logan Allen (Padres' No. 7), Fort Wayne at Bowling Green (A)
Imani Abdullah (Dodgers' No. 23), Great Lakes at West Michigan (A)
Ofelky Peralta (Orioles' No. 14), Delmarva at West Virginia (A)
David Hill (Rockies' No. 27), Asheville vs. Hagerstown (A)
Fernando Romero (Twins' No. 17), Cedar Rapids vs. Kane County (A)