Pirates not missing beat with Prince managing
Pirates' bench coach, longtime member of organization, temporarily fills in for Hurdle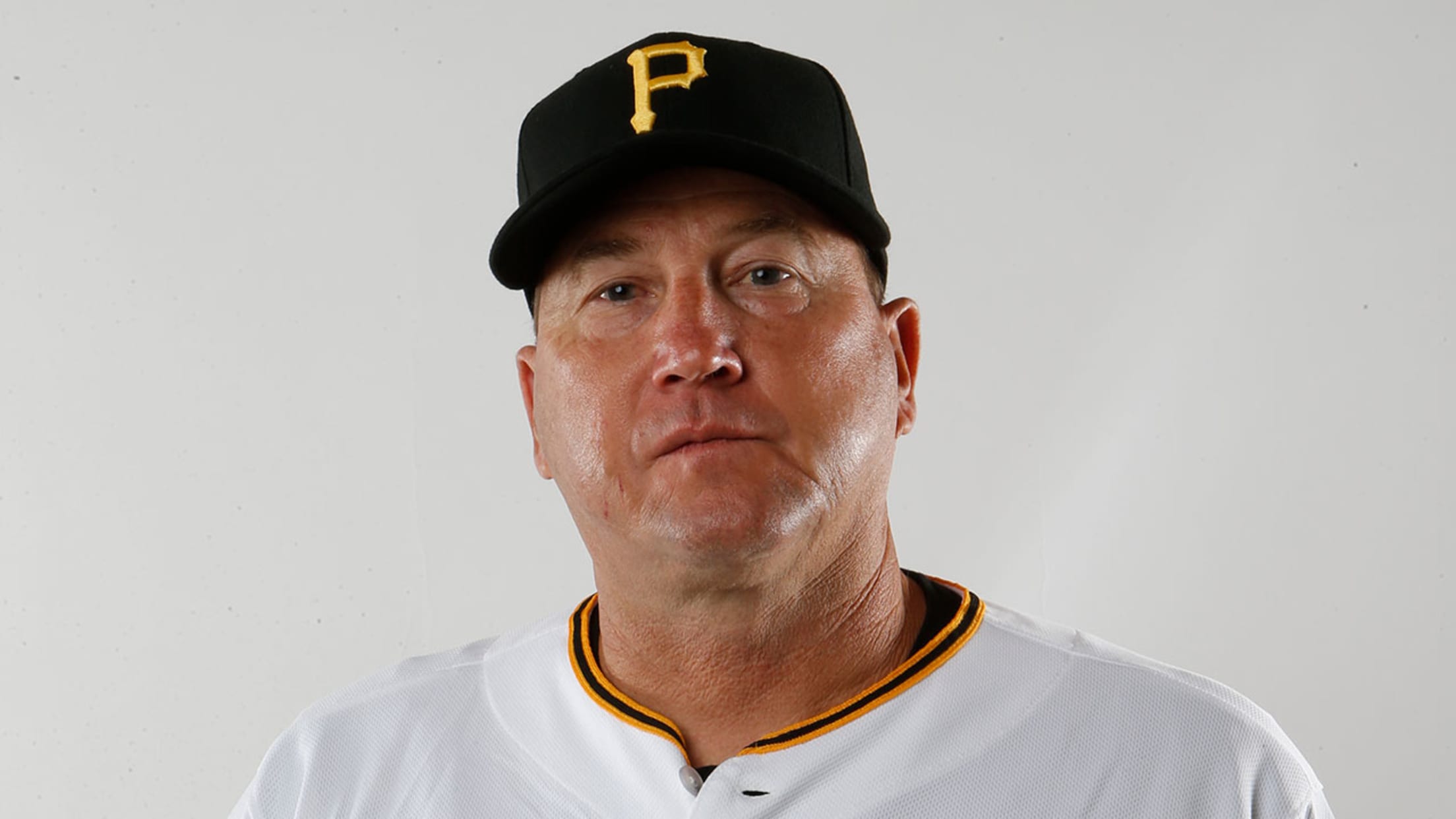 Pirates bench coach Tom Prince has credibility and experience with many Pirates players after managing, coaching and instructing them throughout the system. (Getty Images)
TAMPA, Fla. -- Manager Clint Hurdle left Pirates camp on Sunday to attend and speak at a close friend's funeral. In his place, bench coach Tom Prince will manage the Bucs for two days.Prince, in his first year as Pittsburgh's bench coach and his 24th in the Pirates organization, was
TAMPA, Fla. -- Manager Clint Hurdle left Pirates camp on Sunday to attend and speak at a close friend's funeral. In his place, bench coach Tom Prince will manage the Bucs for two days.
Prince, in his first year as Pittsburgh's bench coach and his 24th in the Pirates organization, was at the helm for the Bucs' 3-2 loss to the Yankees on Sunday at George M. Steinbrenner Field. He said the brief role change won't dramatically alter his responsibilities.
"Lot of fun, still doing the same things," Prince said. "[Dave Jauss, last year's bench coach] is helping me out tremendously. The staff does the same thing, so we prepare that way and go about our business."
Prince credited Hurdle and Jauss for easing his transition to the Major League coaching staff this spring. After 11 seasons managing in the Bucs' Minor League system, Prince spent last year as their field coordinator. He will be by Hurdle's side all season, preparing for a possible managerial future.
"I need to develop that relationship with him," Hurdle said last month. "He's shadowing me in everything I do just for whatever's in front of him. I believe there's a day Tom Prince will be a Major League manager."
As an example of Prince's history with the Pirates, Hurdle pointed to a set of seemingly functionless cement poles around the back fields at Pirate City. What are they doing there? Prince knew, because he was around when they were part of a loudspeaker system that spread information throughout the complex.
"There's a comfort level with Tom. I've been in contact with Tom since I've been a Pirate," Hurdle said. "Throughout the organization, there's not really a hat he hasn't worn. He's managed, he's supervised, he's been a coordinator, he's worked with the managers, he's coordinated programs. The resume, the street cred in the organization is fantastic."
Prince also has credibility and experience with many Pirates players after managing, coaching and instructing them throughout the system.
"Just the relationships we've built throughout the years helps me go through that, plus seeing the ups and downs of the Minor Leagues," Prince said. "That doesn't really change at the big league level. You go through some tough times, and you need some people that are there to support you."