Bucs' standing at Deadline may impact Cutch's future
Watson, Harrison among others who could also be affected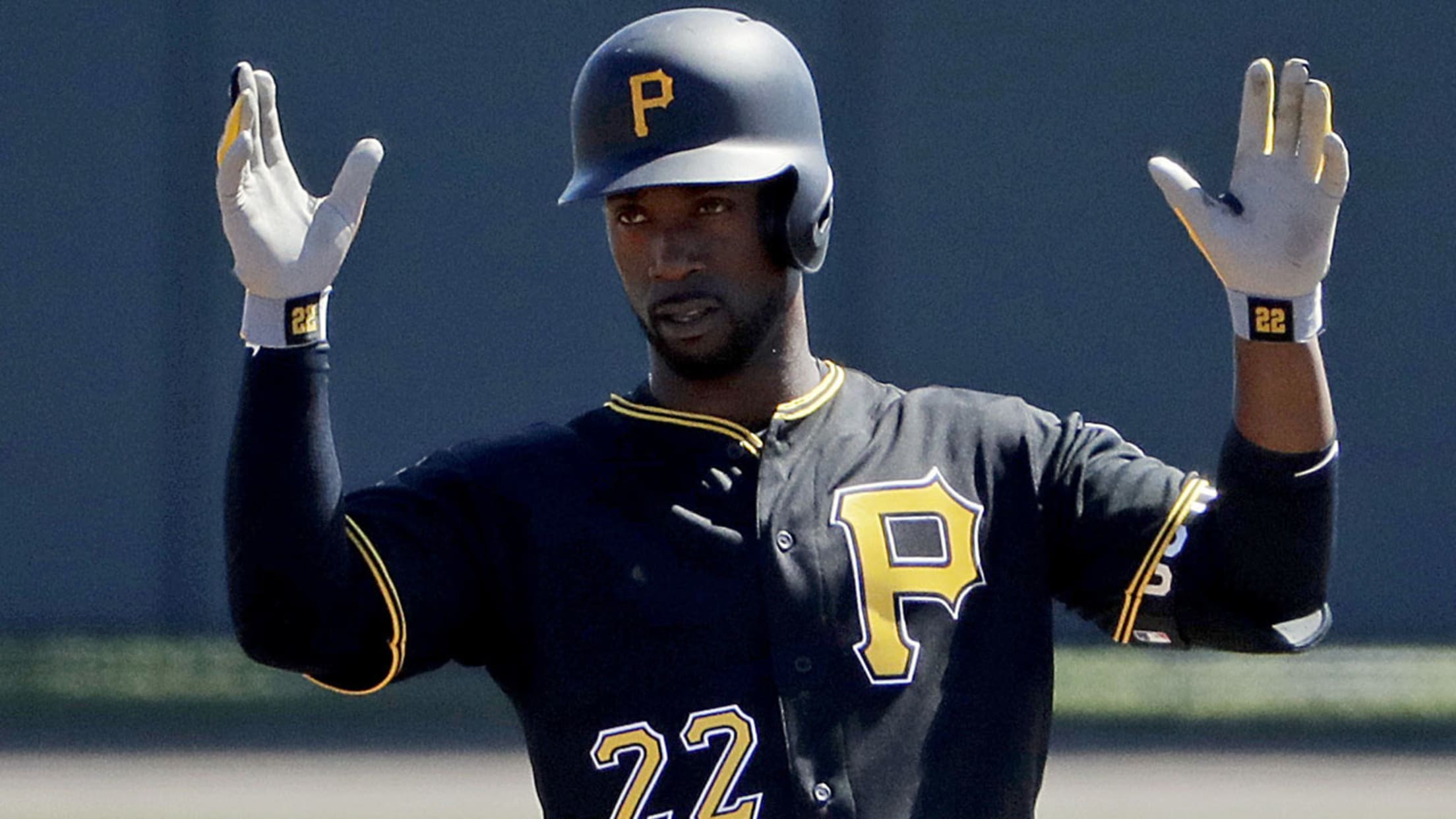 Pittsburgh's place in the standings at the Trade Deadline may determine Andrew McCutchen's future with the Bucs. (AP)
BRADENTON, Fla. -- The Pirates could use a hot start this season, and not just to keep up with the Cubs and Cardinals in the National League Central standings.If the Bucs are clearly a postseason contender, the front office has shown a willingness to add players. Neal Huntington's regime has
BRADENTON, Fla. -- The Pirates could use a hot start this season, and not just to keep up with the Cubs and Cardinals in the National League Central standings.
If the Bucs are clearly a postseason contender, the front office has shown a willingness to add players. Neal Huntington's regime has never given up big-time prospects, but they will move mid-level Minor Leaguers to add Major League talent.
But if the Bucs aren't realistically in the mix at the July 31 non-waiver Trade Deadline, they may deploy a strategy similar to the one they used last season -- just with higher emotional stakes. What will happen to Andrew McCutchen if Pittsburgh is out of the running at that point?
McCutchen was the subject of frequent trade rumors last offseason. At the Winter Meetings, it seemed as if the Pirates were on the verge of dealing him. He is in the final guaranteed year of his contract, with a club option for 2018. Huntington hasn't shied away from the idea that the Pirates will discuss any player nearing free agency.
If Pittsburgh is lagging behind in the playoff race at that point, expect the McCutchen rumors to pick up again. Throw in closer Tony Watson (a free agent after this season), Josh Harrison (guaranteed through 2018) and a handful of other veterans, too. But it's hard to imagine the Pirates parting ways with McCutchen or Watson in the midst of a run to the postseason.
When they're in a position to add, the Pirates are typically opportunistic in targeting players. J.A. Happ and Ivan Nova were bounce-back candidates who filled a specific need in the rotation. Aramis Ramirez patched up an injury-riddled infield in 2015. Felipe Rivero is a contractually-controlled setup man with closer potential.
Last summer, the Cubs surged ahead of the pack in the NL Central, relegating the Pirates to Wild Card hopefuls. A few days before the Deadline, the Pirates traded closer Mark Melancon to the Nationals in exchange for Rivero and pitching prospect Taylor Hearn.
They followed that up with a series of deals on Aug. 1. Out went Francisco Liriano and his $13 million salary, lefty Jonathon Niese and what turned out to be four prospects (Reese McGuire, Harold Ramirez, Tito Polo and Stephen Tarpley). In came Andrew Hutchison, Antonio Bastardo and Nova.
In Melancon and Liriano, the Pirates parted ways with two of the pillars of their clubhouse. Their logic was sound. Melancon was nearing free agency and yielded an excellent return, and they didn't believe the struggling Liriano would return to form in Pittsburgh.
The emotional reaction in Pittsburgh was also understandable. Melancon was a rock in the ninth. It took two well-regarded prospects to move Liriano while returning only Hutchison, a starter with uninspiring career numbers who wasn't immediately plugged into a floundering big league rotation.
It's safe to assume the debate would be even more intense if such a deal took place involving the Pirates' franchise player.
How will the Pirates handle this year's Trade Deadline? It might depend entirely on their standing and needs at that time. The players can't control rumors and speculation, but their performance from April through June might help dictate who stays and who goes in July.