Hughes, Kang, Diaz progressing from injuries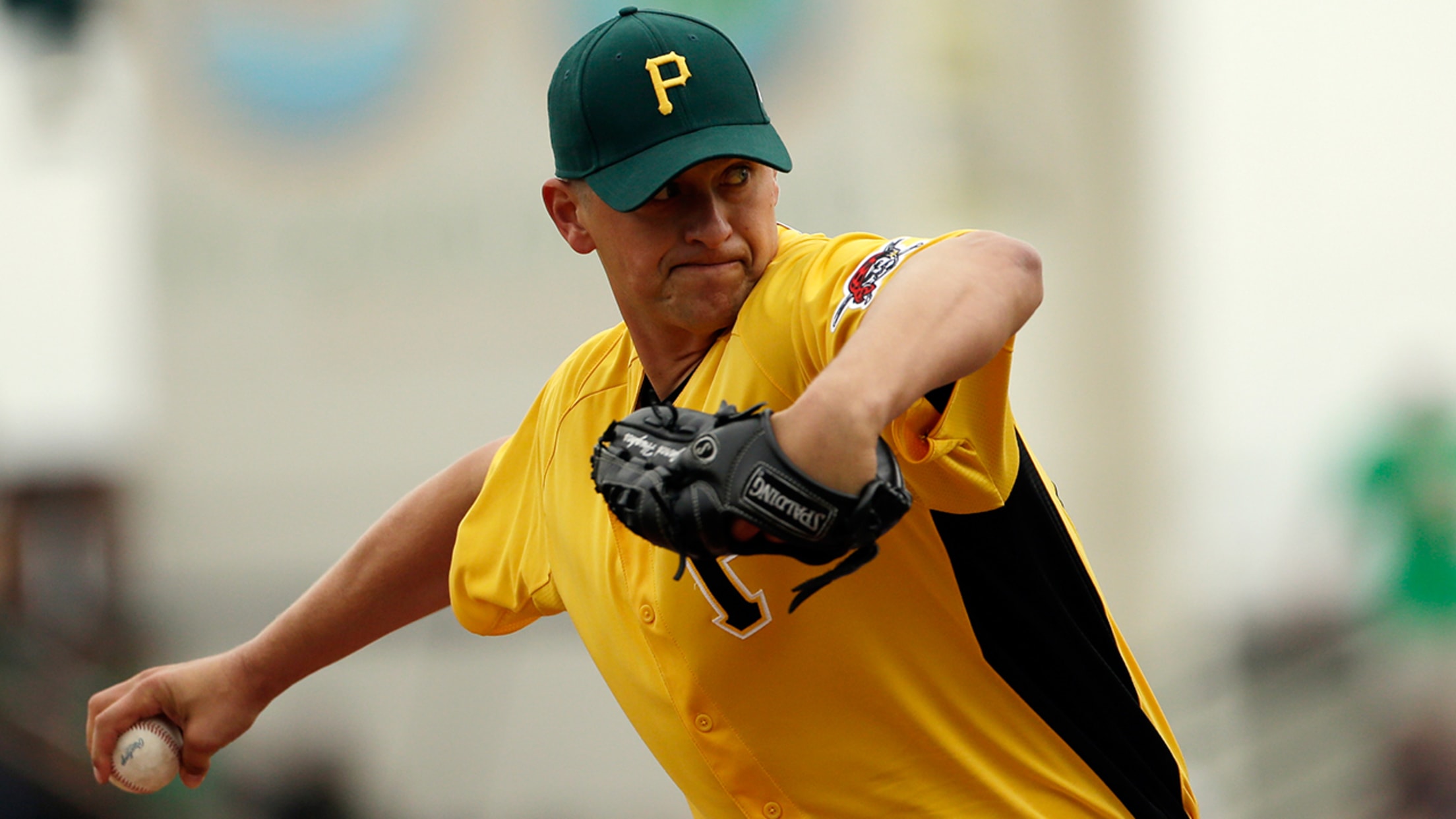 Jared Hughes, out with a left lat strain, threw off the slope of the mound for the first time on Wednesday. (AP)
PITTSBURGH -- The trio of Pirates who opened the year on the Major League disabled list -- Jared Hughes, Jung Ho Kang and Elias Diaz -- continued to make progress during the first week of the season.Hughes, out with a left lat strain, threw off the slope of the mound
PITTSBURGH -- The trio of Pirates who opened the year on the Major League disabled list -- Jared Hughes, Jung Ho Kang and Elias Diaz -- continued to make progress during the first week of the season.
Hughes, out with a left lat strain, threw off the slope of the mound for the first time on Wednesday, head athletic trainer Todd Tomczyk said, and felt good. The next step is for the right-handed reliever to throw off the mound.
Kang, working his way back from September surgery on his left knee, played five innings at third base and had four plate appearances in an extended spring training game at the club's Pirate City training complex in Bradenton, Fla.
The Pirates still say Kang is likely to return in mid- to late-April.
For now, Kang is only running to first base in extended spring games. Tomczyk said Kang's body is responding well to the increased workload.
"Continued repetition at this point," Tomczyk said. "He's not there yet. I think the operative word there is 'yet.' "
Kang has been out since Sept. 17, when then-Cubs outfielder Chris Coghlan took a hard slide into Kang's left leg at second base. By all accounts, Kang's recovery has gone well so far.
Whenever Kang is cleared to fully participate in games, the Pirates plan to send him on a Minor League rehab assignment, as they would with any player recovering from an injury.
Diaz, ticketed to catch for Triple-A Indianapolis but on the Major League disabled list with right elbow discomfort, is in the advanced stages of his strength and rehabilitation exercises, Tomczyk said.
Diaz, the Pirates' No. 8 prospect, is not yet throwing from behind the plate.
Outfielder Austin Meadows, the Pirates' No. 2 prospect, is working his way to action after undergoing surgery to repair an orbital fracture of his right eye on March 19. Meadows suffered the injury on March 8 when a ball struck him in the eye while he was playing catch.
Meadows is recovering well, Tomczyk said, but given the time he missed, he still has to go through a typical Spring Training progression before beginning the Minor League season.