Pitching struggles a rarity for Bucs' staff
Pirates unable to match recent success early in 2016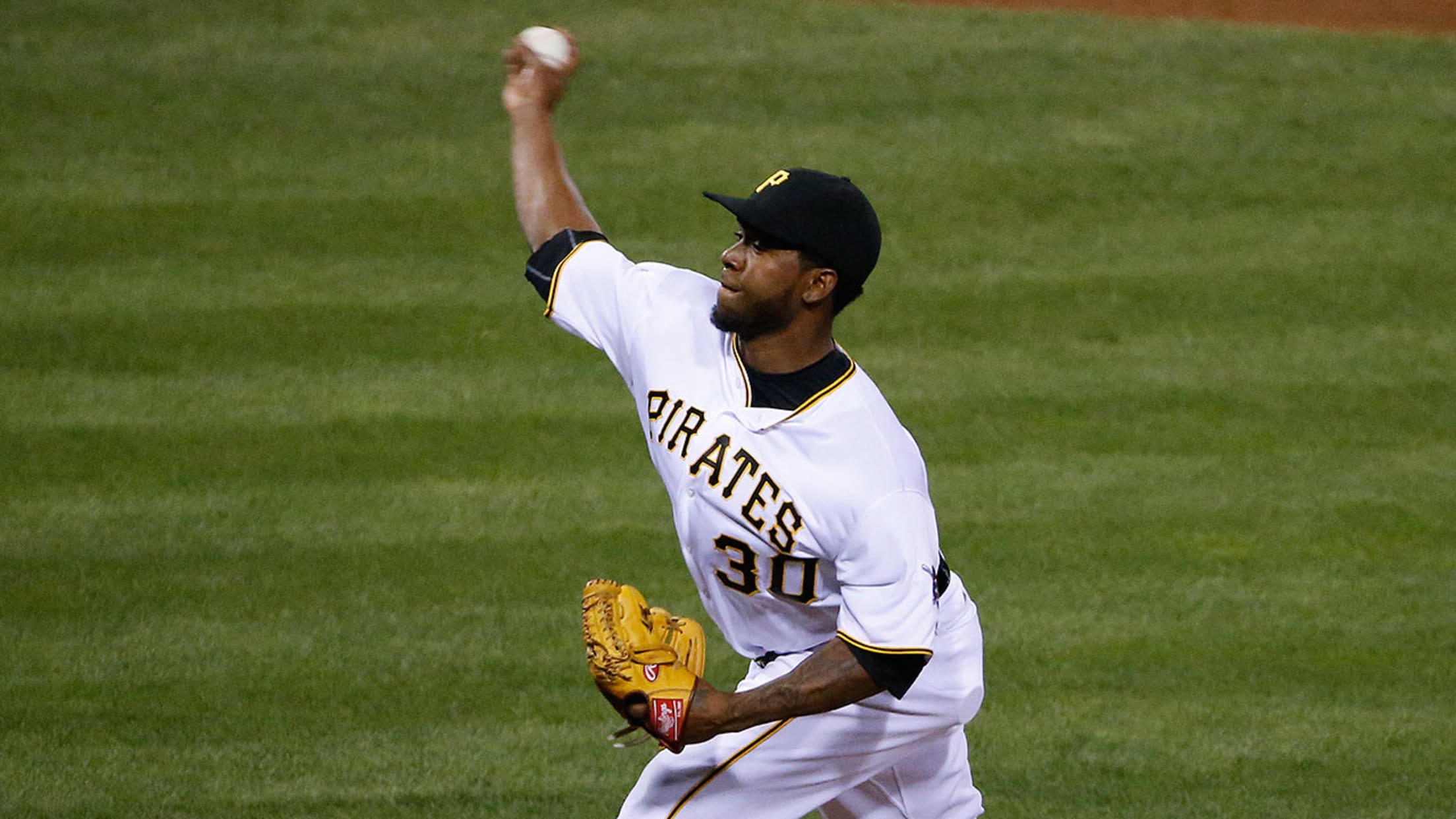 Setup man Neftali Feliz is one of the Pirates' new arms this season. (AP)
PITTSBURGH -- Over the last three years, the Pirates' pitching staff became known for a few key attributes. Consistently high ground-ball rates. Consistently low home run totals. And, generally speaking, consistently successful overall numbers.Eleven games into the season, the Pirates haven't been able to replicate the success that defined them
PITTSBURGH -- Over the last three years, the Pirates' pitching staff became known for a few key attributes. Consistently high ground-ball rates. Consistently low home run totals. And, generally speaking, consistently successful overall numbers.
Eleven games into the season, the Pirates haven't been able to replicate the success that defined them on the mound from 2013-15.
Their ground-ball rate, typically over 50 percent, was down to 42 percent entering Saturday night's game. They've allowed 14 home runs, including at least one in each of their last 10 games. They led the Majors with 50 walks. Collectively, the Bucs carried a 4.48 ERA into the weekend.
What's behind the change? First off, it's still a small sample size -- 11 games compared to 162. Second, this is not the same staff that pitched to a 3.21 ERA and 50.4 percent ground-ball rate and allowed a Majors-low 110 homers last year.
"Sometimes you bring in individuals who don't have those skill sets, and they're not at a point in time where you're going to try to take away strengths to create something that's not there," Pirates manager Clint Hurdle said. "We knew that going in. I think you're going to try to stay consistent with your philosophy where it fits and where it makes sense as far as using the fastball, pitching inside and trying to create downhill angle."
Setup man Neftali Feliz and starter Juan Nicasio, for instance, are not ground-ball pitchers. Left-hander Jonathon Niese, another new acquisition, more readily fits that profile. They can't simply turn fly-ball pitchers into ground-ball machines overnight.
For the newcomers learning the "Pirate Way" of pitching or returning pitchers making tweaks and adjustments, this could be nothing more than a brief hiccup as they get back on track.
"It can be part of the transition process as they're working to get better and put those things in play," Hurdle said.
With pitchers like Feliz and Nicasio, the Pirates may be looking to find sucess outside of their established model. Hurdle pointed out that the Pirates "set the bar extremely high" with their ground-ball and home run rates over the past three seasons.
"I don't know how you can continually push them up. There might come a time where they plateau a little bit and you try to find different ways to attack as well," Hurdle said. "That's something we're digging into."
It's a complicated issue, but Hurdle has a simple explanation for the Pirates' issues keeping the ball inside the park.
"We're running some balls into some really hot zones," he said. "Normally, they're red or they're blue. When they're purple, those are the ones you really want to stay out of. We found some purple in the first 11 games of the season."