Pirates left waiting against MLB ERA leader
Hurdle tips cap to Hendricks, compares him to Maddux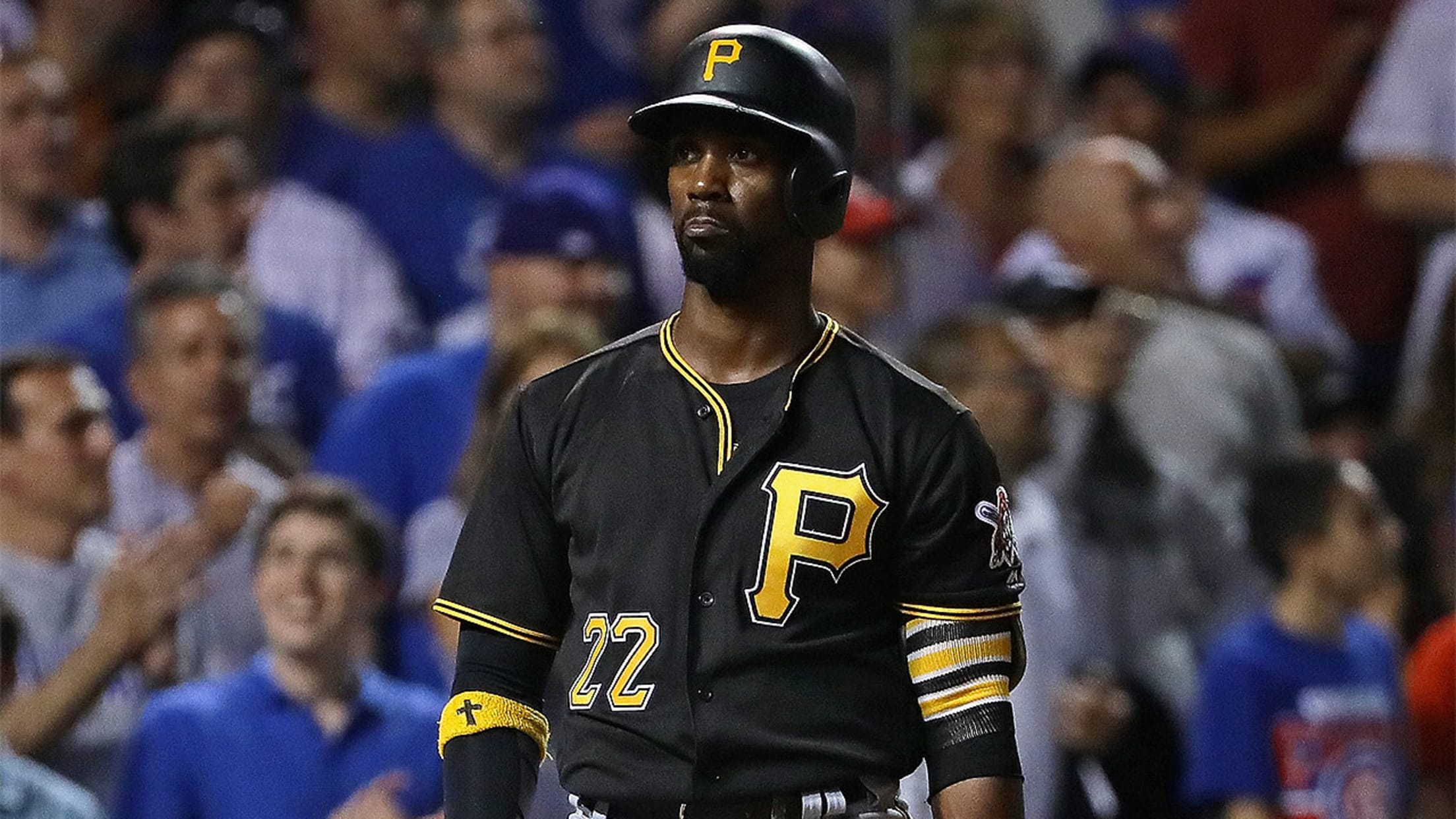 Andrew McCutchen reacts after a called strike on Tuesday night against the Cubs at Wrigley Field. (Getty Images)
CHICAGO -- After a wild, action-packed series opener at Wrigley Field on Monday, the Pirates spent most of Tuesday night waiting.They waited for Kyle Hendricks to leave a pitch up in the zone. Waited for one of their two-out hits to start a rally. Waited for something to find a
CHICAGO -- After a wild, action-packed series opener at Wrigley Field on Monday, the Pirates spent most of Tuesday night waiting.
They waited for Kyle Hendricks to leave a pitch up in the zone. Waited for one of their two-out hits to start a rally. Waited for something to find a gap or grass. But none of it ever came to be, so the Pirates were dealt their second straight loss, a 3-0 defeat that was largely a credit to Hendricks, the Major League ERA leader.
"I think it's tough to hit any pitcher when they're locating," Josh Harrison said. "That's his M.O."
Pittsburgh only managed three hits off the right-hander. Hendricks lacks typically dominant fastball velocity but makes up for it by moving his mix of pitches around the bottom of the strike zone, painting the corners and even earning a Greg Maddux comparison from Pirates manager Clint Hurdle.
"He's got command of everything, and it's down. You keep saying, 'We'll make him get the ball up,'" Hurdle said. "He's not getting the ball up. It's Aug. 30, and he's not getting the ball up."
Hendricks retired the Pirates in order the first time through the lineup, barely letting a ball escape the infield. Harrison drew a leadoff walk in the fourth, only to get picked off first base. Harrison said he wasn't necessarily trying to compensate for the lineup's inability to hit Hendricks but was trying to make something happen.
"The first couple innings, I won't say lethargic, but we didn't have anything going. I worked the at-bat and got out there," Harrison said. "A little move that's got a little funkiness to it, maybe a little balk, maybe not. At the end of the day, I was being aggressive. That's something you can't be scared of being a basestealer."
Gregory Polanco lined the Pirates' first hit to center to lead off the fifth, but Hendricks got a ground ball and let the Bucs run into another out, as Starling Marte was caught stealing second. Through five, Hendricks faced the minimum 15 batters.
"You can wait all you want sometimes and never get it," Harrison said. "It could be that time where one surprises you. You've got to try to find a way."
The Pirates finally pushed a runner into scoring position in the sixth, when John Jaso lined a two-out, pinch-hit double down the right-field line. Harrison hit a ball hard to center, but Matt Szczur settled under it for the final out.
The same scene played out in the seventh, when Marte lined out to right field with Polanco on second base, and against Carl Edwards Jr. in the eighth, when Matt Joyce flied out to deep center after Jordy Mercer's two-out double.
"We had some pitches to hit -- not a bunch of them," Hurdle said. "We had some pitches to hit and we weren't able to get them where we needed to get them, gaps or anything like that."