Slumping Pirates convinced tide will turn
Niese struggles, offense can't cash in as losing streak reaches four games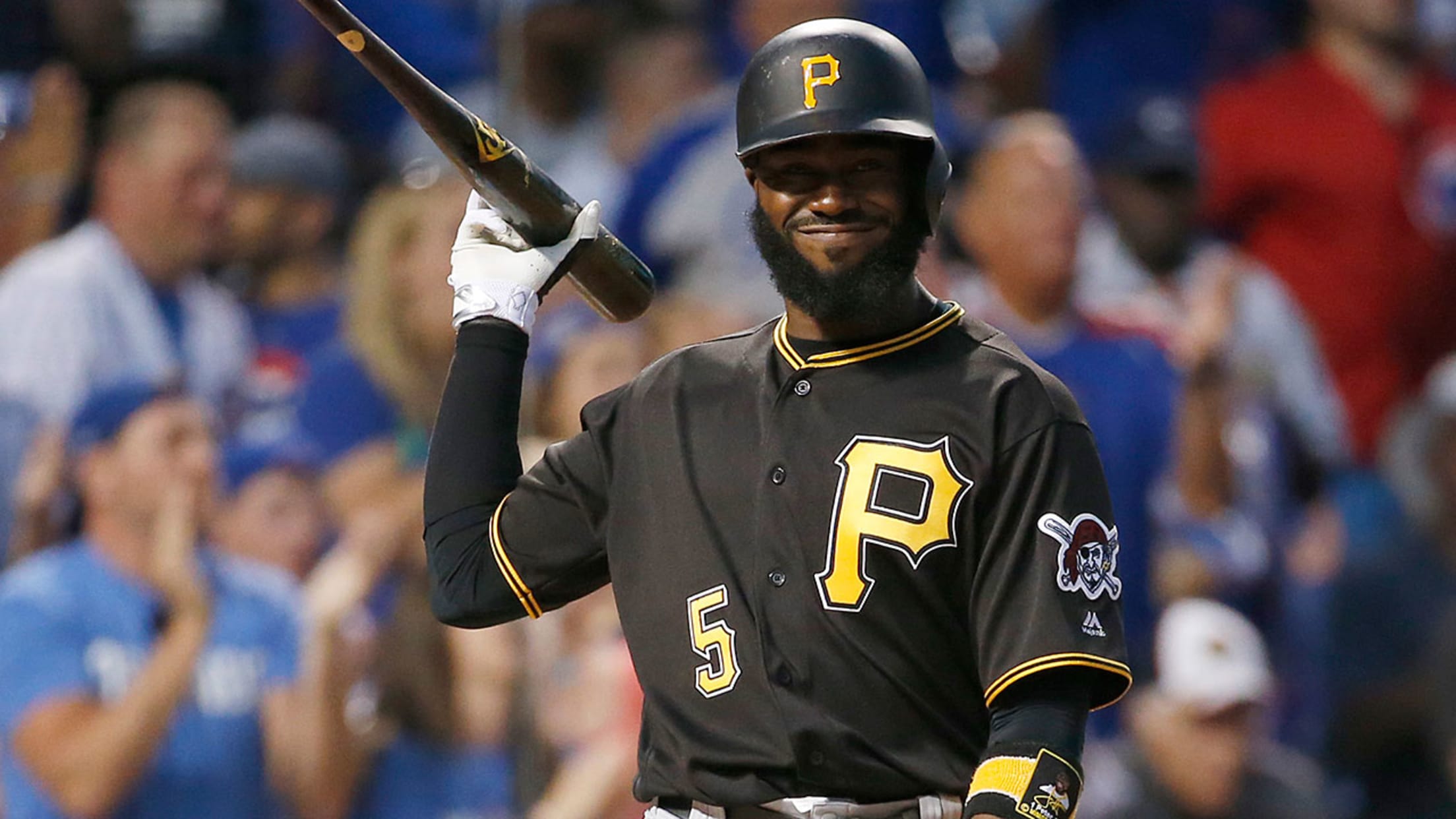 Josh Harrison tosses his bat after striking out to end the fourth inning. (AP)
CHICAGO -- The Pirates lost Saturday for the 16th time in their last 21 games, a 4-3 defeat to the Cubs at Wrigley Field that neatly encapsulated many of Pittsburgh's problems during this frustrating stretch.Plagued by home runs, the Bucs' starting pitching faltered again. Their lineup bent but didn't break the
CHICAGO -- The Pirates lost Saturday for the 16th time in their last 21 games, a 4-3 defeat to the Cubs at Wrigley Field that neatly encapsulated many of Pittsburgh's problems during this frustrating stretch.
Plagued by home runs, the Bucs' starting pitching faltered again. Their lineup bent but didn't break the opposing pitching staff. Their lengthy list of injuries limited manager Clint Hurdle's options late in the game.
Add it all up, and the Pirates left Wrigleyville with their fifth four-game losing streak of the season, sitting two games below .500 for the first time since last May. They are 14 games behind the division-leading Cubs, 6 1/2 games ahead of the last-place Reds.
"It's not fun to lose. We're not trying to lose. Obviously that's what's happening," left-hander Jonathon Niese said. "We've got guys that work hard here, and we're going to continue to work hard. And it'll turn."
Niese's start Saturday followed a familiar script. He executed his game plan well, for the most part, but costly mistakes turned into homers. After a strong five-start stretch, Niese gave up two homers to the Cardinals last Sunday. Anthony Rizzo, Kris Bryant and David Ross took him deep Saturday night.
"When you make a mistake up in the zone, they're going to make you pay for it," Niese said. "I made a few mistakes up in the zone, and I didn't get away with it."
Niese is not alone in that regard. Pirates starters have allowed 59 homers, tied for the fourth-highest total in the Majors. Their rotation's ERA sits at 4.56, more than a full run higher than last year's 3.53 mark.
The homers might not have mattered as much if the Bucs had broken through against Cubs lefty Jon Lester. They loaded the bases with no outs in the fourth inning but only scored once -- when Jordy Mercer was hit in the foot by a pitch.
"We're working hard to create those opportunities," Hurdle said. "We've got to find a way to go ahead and tilt them our way and put more runs on the board."
The Pirates were presented with opportunities late in Saturday's game, but their personnel was limited. Already down ace Gerrit Cole and catcher Francisco Cervelli, they couldn't turn to banged-up backup catcher Chris Stewart on Saturday night.
The Pirates couldn't call upon Starling Marte (bruised face) to hit, only to run and play defense. Erik Kratz was their only available catcher, and Hurdle didn't want to risk losing emergency backstop Sean Rodriguez.
It's a trying time for the Pirates, but they insist their morale is high -- that it's a matter of when and not if they'll return to form.
"Obviously you want to win. I think we're used to winning and we want to get back to those winning ways. But we're going to keep fighting, keep pushing," Mercer said. "Our confidence is not going to waver, that's for sure. We're going to stay confident, keep pushing, keep fighting."