Matzek back after addressing anxiety issues
Rockies left-hander had been away from camp for two weeks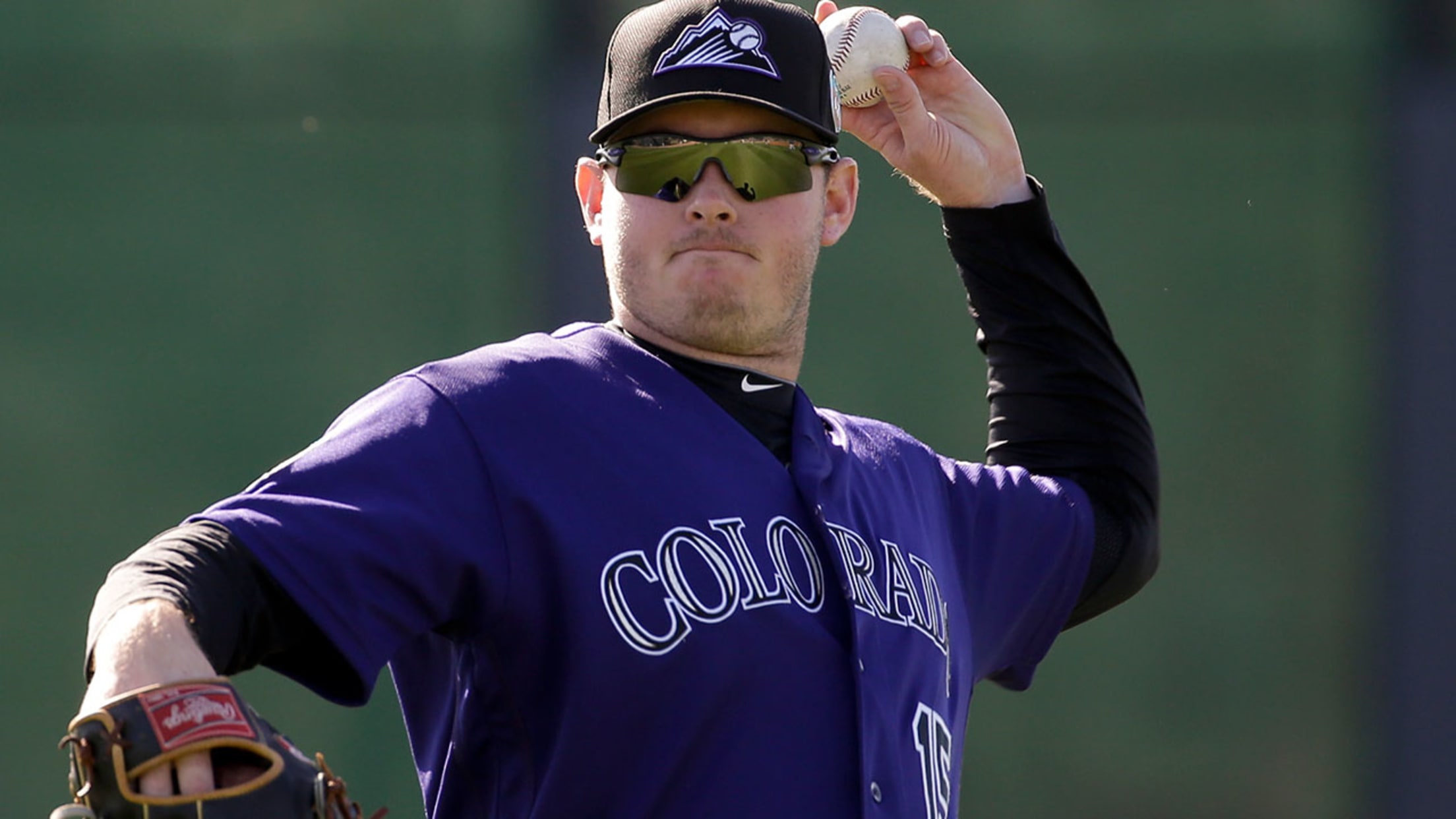 "I knew the guys here were supporting me and wanted to see me succeed," Tyler Matzek said. (AP)
SCOTTSDALE, Ariz. -- Rockies left-hander Tyler Matzek returned to the club Thursday, two weeks after leaving for therapy to deal with issues that affect him mentally and physically during competition.Matzek has been working with Rick Perea, whom the club has retained as a sports psychology consultant at the Major League
SCOTTSDALE, Ariz. -- Rockies left-hander Tyler Matzek returned to the club Thursday, two weeks after leaving for therapy to deal with issues that affect him mentally and physically during competition.
Matzek has been working with Rick Perea, whom the club has retained as a sports psychology consultant at the Major League level, on issues diagnosed as performance anxiety leading to over arousal, which hampered his performance on the field. The problem led the Rockies to send him down to the Minors after a month last year.
Before the problems surfaced, Matzek -- the Rockies' top pick in the 2009 Draft -- showed ability that could make him part of the team's pitching future. He went 6-11 with a 4.05 ERA in 20 games (19 starts) in 2014, posting a 4-2 record with a 1.55 ERA in his final six starts as an example of his potential in the Majors.
"I wouldn't be doing this if I didn't see that," Matzek said. "I think it's attainable. We've just got to go through the process, and eventually that'll come true."
While in Denver, Matzek said he completed 30 sessions with Perea, who took a holistic approach to the specific issues. Some of the sessions involved neurotherapy, or brainwave training; others involved time spent in a relaxation pool. Matzek said the plan was five sessions, but he ended up doing a full program.
Matzek also did some throwing in the batting tunnels at Coors Field with Garrett Carson, the Rockies' assistant to the hitting coach, catching him. He's not sure whether he will stay in extended spring camp or join a Minor League club, and the Rockies have yet to announce whether Matzek is being optioned to the Minors or placed on the disabled list. Matzek said he'll know how to proceed after meeting with Rockies head athletic trainer Keith Dugger, who arranged the sessions with Perea.
Matzek, 25, said it was important to be among his teammates before camp broke.
"I felt like I was miles apart [from the Rockies], to be honest," Matzek said. "I knew the guys here were supporting me and wanted to see me succeed. But I just wanted to get down here and get back with the guys. What I was doing there was important stuff, and I needed to do it, but I missed all the guys."
Rockies manager Walt Weiss said he is not placing Matzek under any kind of timeline to be available to help the club.
"He looks good," Weiss said. "He's taking care of his business. He's got a lot of help around him. He's a great kid."
Matzek began last season in the starting rotation and was 2-1 with a 4.09 ERA when the Rockies optioned him to Triple-A Albuquerque, having seen red flags after he walked 19 batters and hit three in 22 innings.
The Rockies pulled Matzek from competition for a period, then sent him to Class A Short-Season Boise, where he posted a 23.14 ERA in three games covering 2 1/3 innings. Matzek took a break from the game, then finished with Albuquerque. He posted an 8.74 ERA in 10 games, which included some encouraging work out of the bullpen.
Matzek hasn't pitched since the March 2 Cactus League opener, when he gave up three hits, including a home run, and two walks while not retiring a batter against the D-backs.