Morrow, Thornton make Padres' roster
Both pitchers entered camp on Minor League deals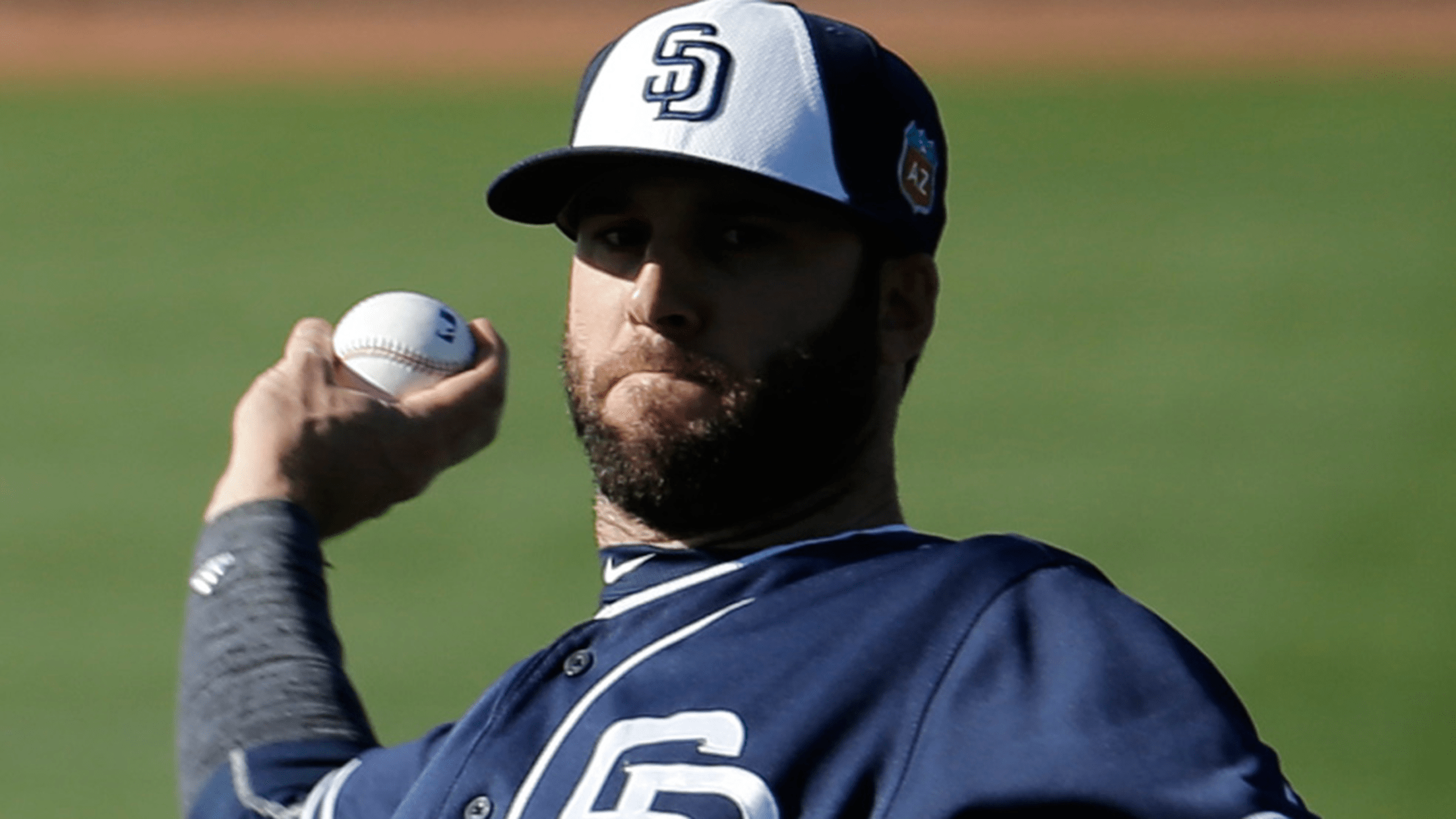 Brandon Morrow will continue to rehab his shoulder in Arizona after making the Padres' roster. (AP) (AP)
PEORIA, Ariz. -- The Padres have decided to keep pitchers Matt Thornton and Brandon Morrow, manager Andy Green said after Tuesday's 11-9 Cactus League win over the Dodgers at Peoria Stadium.Both veteran pitchers were on Minor League contracts and had to be told about their immediate status by noon on
PEORIA, Ariz. -- The Padres have decided to keep pitchers Matt Thornton and Brandon Morrow, manager Andy Green said after Tuesday's 11-9 Cactus League win over the Dodgers at Peoria Stadium.
Both veteran pitchers were on Minor League contracts and had to be told about their immediate status by noon on Tuesday.
"We have every anticipation that they will be with us, hopefully for the long haul," Green said.
• Spring:Tickets | Ballpark | 40-man roster | NRIs
The left-handed Thornton was told he will make the team and be part of the bullpen. Morrow, who had surgery to repair an impingement in his right shoulder last Aug. 19, was paid a retention bonus, which will allow him to continue to rehab in the Padres' organization.
Morrow will remain in Arizona when the Padres break camp after their game against the Mariners on Wednesday. Morrow is slated to pitch on the Minor League side that day.
"He's going to stretch out and be a starter and be an option for us at some point in time," Green said. "We're going to try and get him through April without rushing him. It probably wouldn't be wise to rush him for an April 13 start when he wasn't on that progression if he couldn't give us 100 pitches. He completely agrees and he's a guy that we're happy to have retained."
Based on the regular-season schedule, the Padres won't need a fifth starter until April 13 at Philadelphia. Because of an off-day on April 7 after the season-opening three-game series against the Dodgers at Petco Park, they will only need four starters the first time around.
The Padres are still trying to determine who will fill the back two spots of the rotation and that situation will remain fluid even as the season begins.
"It's still ongoing," Green said. "We're down to a few candidates at this point in time. Some guys have had really good outings and some guys have had less than stellar outings."
After a Minor League rehab assignment, Morrow would ultimately be a candidate for that fifth spot, but because of his shoulder problems he hasn't pitched in a big league game since this past April 26.
Also on Tuesday, the Padres optioned right-hander Leonel Campos to Triple-A El Paso. That leaves 37 players still in camp.