Puerto Rico, Mexico reach Caribbean title game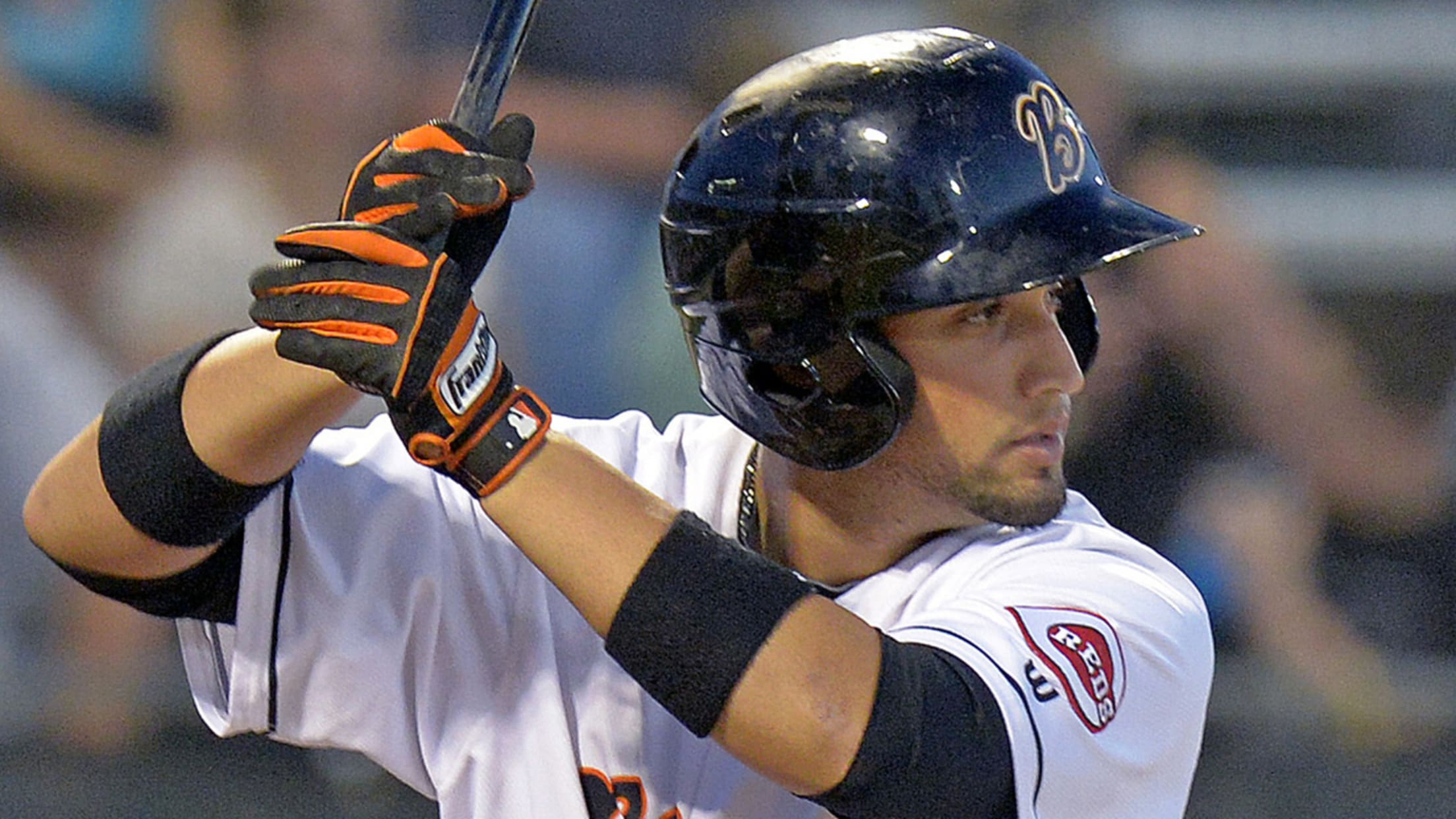 David Vidal hit his third home run of the Caribbean World Series in Monday's semifinal victory, as Puerto Rico's Criollos de Caguas defeated Venezuela's Aguilas de Zulia, 9-6. (MiLB.com)
CULIACAN, Mexico -- Puerto Rico is one victory away from winning its first Caribbean Series title in almost two decades.Puerto Rico's Criollos de Caguas defeated Venezuela's Aguilas de Zulia, 9-6, in the first semifinal Monday afternoon to advance to the tournament final Tuesday night. Puerto Rico will play Mexico for
CULIACAN, Mexico -- Puerto Rico is one victory away from winning its first Caribbean Series title in almost two decades.
Puerto Rico's Criollos de Caguas defeated Venezuela's Aguilas de Zulia, 9-6, in the first semifinal Monday afternoon to advance to the tournament final Tuesday night. Puerto Rico will play Mexico for the title.
• Winter League coverage
A team from Puerto Rico has won the Caribbean Series 14 times, but the island has not taken home the title since Santurce won in 2000. Overall, Caguas has won Caribbean Series titles in 1954, 1974 and 1987.
Puerto Rico's offense attacked early, starting with back-to-back singles by Dodgers Minor Leaguer Henry Ramos and Brewers Minor League infielder Ivan De Jesus Jr. off Venezuela starter Mitch Lively to start the game. Boston outfielder Rusney Castillo drove in a run and former big league infielder Ruben Gotay walked to load the bases for Jorge Padilla.
Padilla walked on seven pitches to put Puerto Rico up 2-0 and Castillo scored the team's third run on a sacrifice fly by Phillies Minor Leaguer Jesmuel Valentin. Gotay then scored on a single by Yadiel Rivera, who played 35 games in the big leagues with the Brewers last season, to extend the lead to four runs and knock Lively out of the game.
Lively, who has played three seasons in the Minors with the Nationals, was replaced by Wil Ledezma, a former Major Leaguer who pitched parts of nine seasons with Detroit, Atlanta, San Diego, Arizona, Washington, Pittsburgh and Toronto from 2003-2011.
Puerto Rico was not done. Valentin and Rivera each drove in a run in the third to extend the lead to 6-0 in the third. David Vidal drove in Ramos with a single in the fourth for Puerto Rico's seventh run and Twins outfielder Eddie Rosario scored in the fifth for an 8-0 lead. Vidal homered for Puerto Rico's ninth run of the game in the sixth.
Former big leaguer Jose Castillo scored Venezuela's first run on a ground ball by Alex Romero in the bottom of the fifth. Former Major League infielder Ronny Cedeno and Castillo each drove a two runs in Venezuela's four-run eighth inning.
Venezuela loaded the bases in the ninth but Cedeno struck out to end the game.
Notable Performer:
Ramos finished 3-for-5 with two runs in the victory. Drafted by the Red Sox in the fifth round of the 2010 Draft, Ramos hit .247 with eight doubles, five home runs and 29 RBIs in 57 games at Triple-A Pawtucket last season. He also played for the club's Double-A team. Ramos signed a Minor League deal with the Dodgers in November.
Play of the Game:
Vidal continues to be one of the top hitters in the tournament. He hit his third home run on Monday afternoon and finished 2-for-5.
GAME 2:
Mexico is back in the Caribbean Series championship game.
On Monday night, Mexico's Aguilas de Mexicali edged Cuba's Alazanes de Granma, 1-0, to advance to the title game against Puerto Rico on Tuesday at Estadio Tomateros.
The home team will have the crowd and momentum on its side. A team from Mexico has won the Caribbean Series championship in 2013 (Yaquis de Obregon), '14 (Naranjeros de Hermosillo) and '16 (Venados de Mazatlan). Obregon also won the title in '11.
Mexicali won its first and only Caribbean Series title in 1986.
Mexico third baseman Agustin Murrilo drove home Ronnier Mustelier for Mexico's only run in the fifth inning. Mustelier reached on a walk and advanced to third on a bunt single by catcher Sebastian Valle.
Valle, who signed a Minor League deal with the Mariners in December, spent eight seasons in the Minor Leagues with the Phillies beginning in 2007. Mustelier, who is from Cuba and played parts of seven seasons in Serie Nacional, played in the Minor Leagues with the Yankees from 2011-2013.
Murrilo, who played in parts of six seasons in the Arizona organization starting 2003, has played 12 seasons in Mexico. He played in Japan in 2015.
Notable Performer:
Mexico's pitching staff shut down the Cuban offense. Starter Miguel Pena allowed only two hits in five strong innings. He walked one batter and struck out four. Mexico reliever Daniel Rodriguez, who has had stints in the Minor Leagues with Atlanta and Baltimore, struck out five in three scoreless innings. Jake Sanchez, who pitched in Double-A for Oakland last season, walked one batter and struck out one batter in the ninth inning to earn the save.
Pena was drafted by the Red Sox in 2011 and spent four seasons in the organization. He played Independent ball in 2015 and for Tijuana in Mexico last season.
Play of the Game:
Murrilo's game-winning RBI against Cuba will go down in Caribbean Series lore. The hit was only his second of the series.