Rangers send down Gallo to make room for Darvish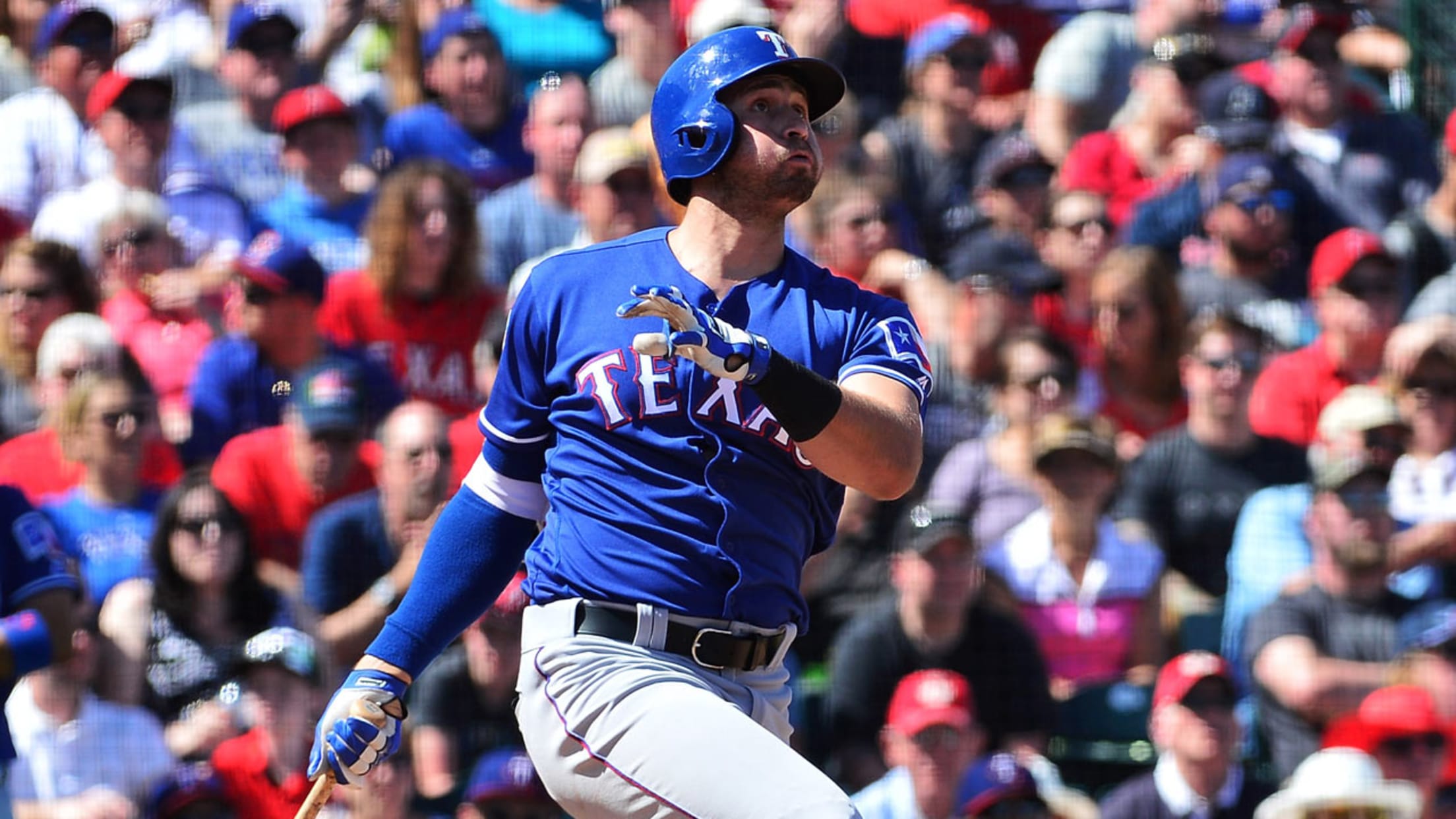 Joey Gallo had only one at-bat while he was up with the Rangers. (Getty)
ARLINGTON -- The Rangers sent down third baseman Joey Gallo on Saturday to make room for pitcher Yu Darvish, who was activated off the disabled list.Gallo was called up on Monday to give the Rangers an extra bat off the bench, but he had just one at-bat while he was
ARLINGTON -- The Rangers sent down third baseman Joey Gallo on Saturday to make room for pitcher Yu Darvish, who was activated off the disabled list.
Gallo was called up on Monday to give the Rangers an extra bat off the bench, but he had just one at-bat while he was up.
"We had a situation where we had a need, so we brought him up," manager Jeff Banister said. "He was only here a short period of time, so it's obviously time to go down and start playing again."
Gallo was off to a good start at Triple-A Round Rock, despite missing time with a strained left groin. In 24 games for the Express, he hit .265 with eight home runs, 20 RBIs, a .415 on-base percentage and a .639 slugging percentage. He is the Rangers' No. 1 prospect according to MLB Pipeline.
He has been playing exclusively at third base. The Rangers wanted him to play at one position so he could concentrate on his hitting. Banister said the Rangers might start moving him around to other positions at Round Rock when he goes back.