Choo could return as soon as Monday
Rangers outfielder has been sidelined with hamstring strain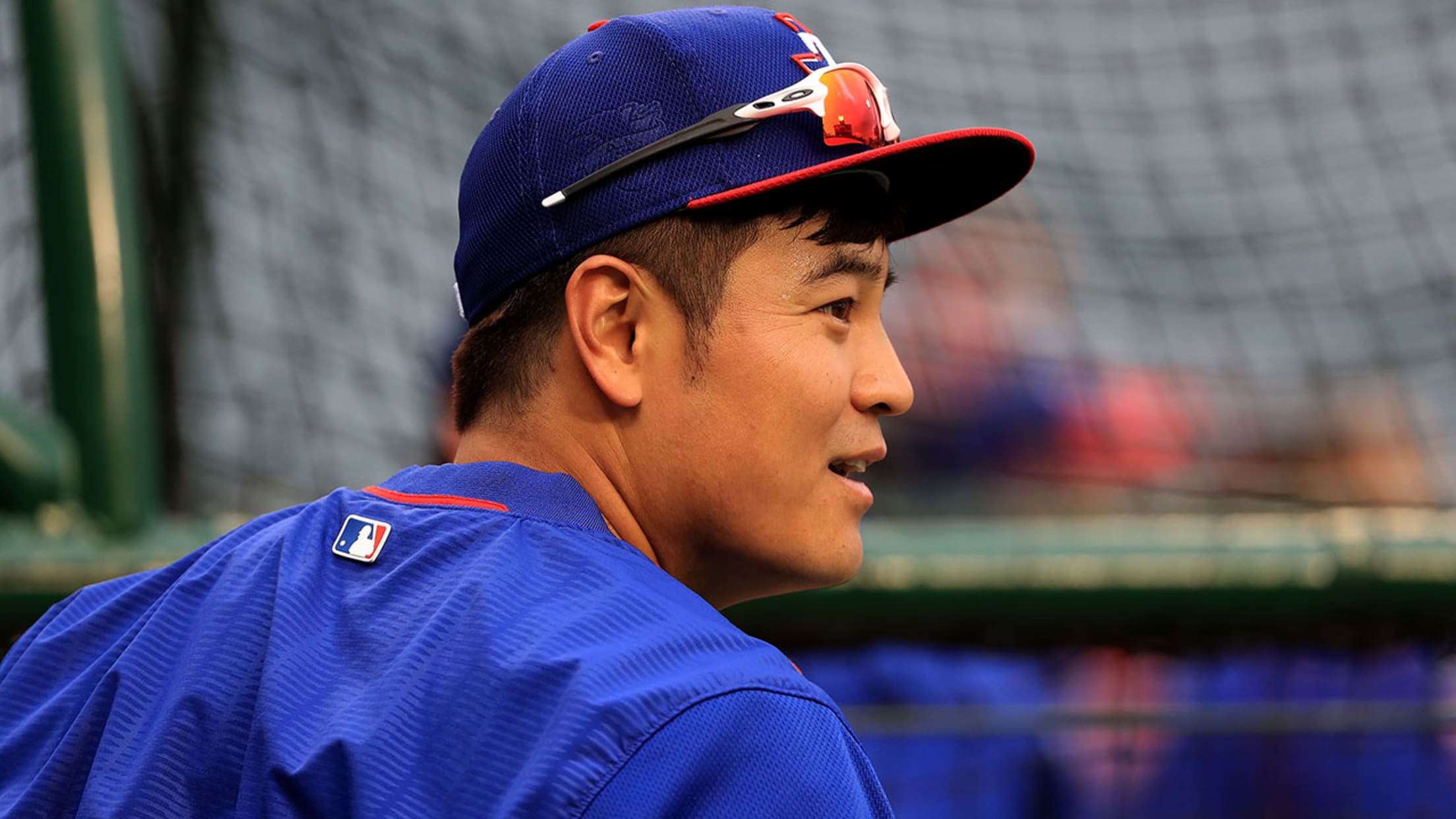 "I'll be the top prospect," Shin-Soo Choo joked about getting some playing time in the instructional league. (Getty)
SEATTLE -- The Rangers aren't ready to make it official, but all signs point to outfielder Shin-Soo Choo being activated off the disabled list either Monday or Tuesday in Oakland.Choo, who is sidelined because of a strained left hamstring, played consecutive games in the outfield for Double-A Frisco and came
SEATTLE -- The Rangers aren't ready to make it official, but all signs point to outfielder Shin-Soo Choo being activated off the disabled list either Monday or Tuesday in Oakland.
Choo, who is sidelined because of a strained left hamstring, played consecutive games in the outfield for Double-A Frisco and came out of it fine.
"All the reports are he is good," Rangers manager Jeff Banister said. "We'll see how he feels today. If he feels good, we'll have a decision to make. He is running the outfield pretty good. Everything that goes into it, the grind, what it takes to play in the outfield, he has been tested pretty good."
Choo has played in just six games for the Rangers this season because of injuries. He played five games at the start of the year and then was sidelined from April 10 to May 19 with a strained right calf muscle. He played in one game after coming off the disabled list and injured the left hamstring.
His absence has allowed rookie Nomar Mazara to assert himself as an everyday player. Mazara has been playing right field while Choo is out, but will switch to left. Choo will be the right fielder and Ryan Rua will back up at all three outfield spots.
The Rangers have multiple roster issues going on right now:
• The Rangers still haven't announced a starter for Monday against the Athletics, although it's likely Cesar Ramos will be brought out of the bullpen. The Rangers scratched Yu Darvish because of tightness in his right neck and shoulder.
Kyle Lohse, who is at Triple-A Round Rock, is also a possibility, but the Rangers are waiting to see if they need Ramos out of the bullpen on Sunday.
"I can see Cesar Ramos pitching on Monday if he doesn't pitch today," Banister said.
• Third baseman Adrian Beltre was out of the lineup for the fourth game with a strained left hamstring. The Rangers are still resisting the idea of putting him on the disabled list, but there is no sign when he'll be ready to return.
"There have been improvements, yes," Banister said. "It's not necessary to put him in a position of peril. Let's let him continue to progress. The other factor is how everybody else is playing and what their needs are. We have been playing with a short bench since Day 1. It's almost standard operating procedure."
• Monday will mark the 10th day for infielder Hanser Alberto at Round Rock. He was sent down on June 4 and has to remain there for 10 days. After that he can be recalled if necessary. That will give the Rangers another option instead of continuing with three catchers.
Rangers beat:
• The Rangers have released veteran first baseman Ike Davis from his Triple-A contract. Davis was in big league camp for the Rangers, but a sprained right knee kept him from making the team. He was hitting .268 with four home runs and 25 RBIs in 39 games for Round Rock.
• Saturday night's 2-1 win in 11 innings was the Rangers' first win when trailing after eight innings in almost a year. The last one was a 2-1 win over the White Sox on June 19, 2015. The Rangers trailed 1-0 in that game after being shut out for eight innings by Chris Sale.
• Ian Desmond entered Sunday hitting .358 since moving into the No. 2 hole. That's why Banister wants to leave him there even when Choo returns.