Cobb to skip rehab start, throw 'pen session
Cash: Decision not considered setback, no additional injury news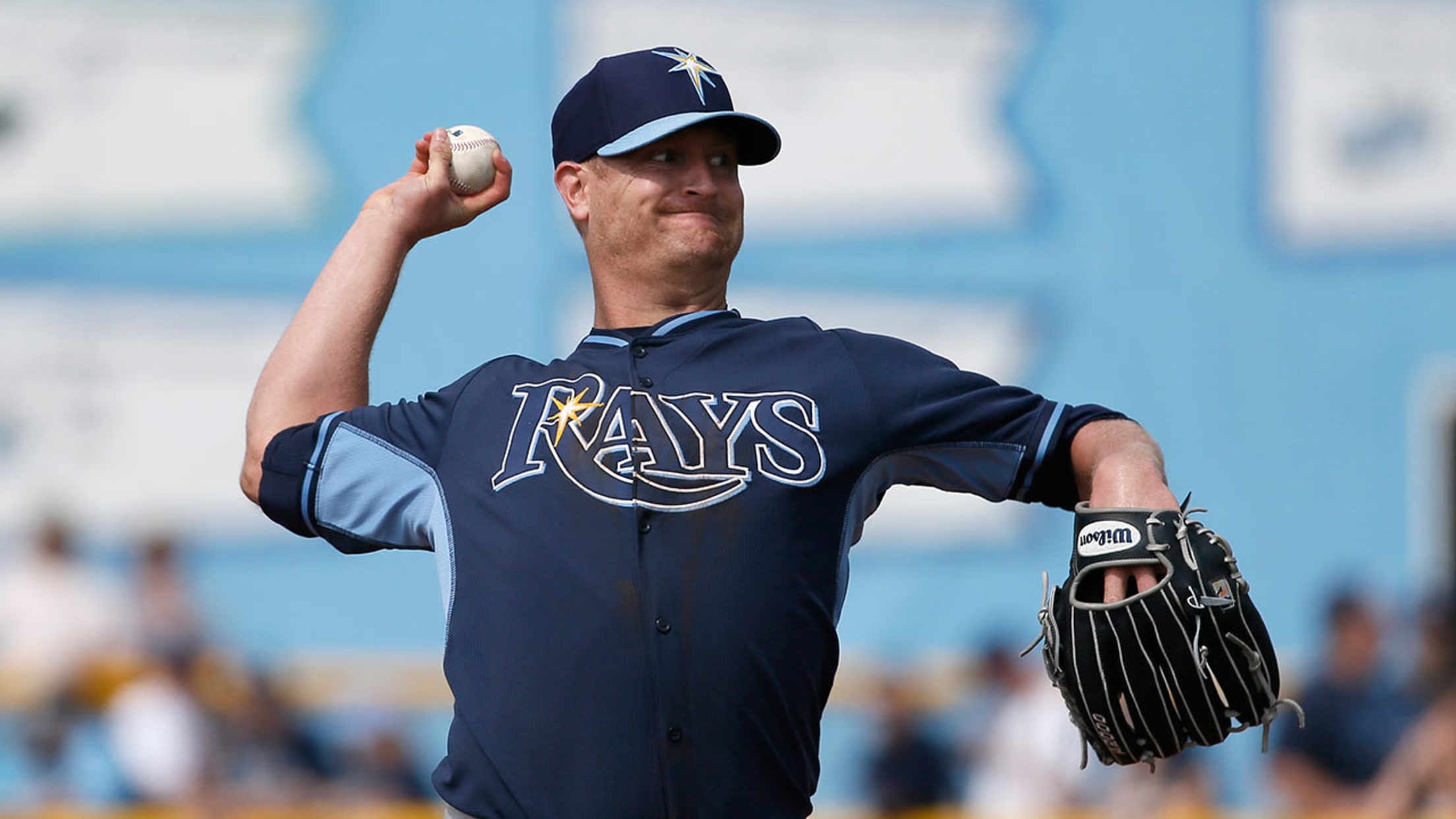 Right-hander Alex Cobb has totaled 1 2/3 innings over two rehab starts in his return from Tommy John Surgery. (AP)
ST. PETERSBURG -- After struggling through two short rehab starts, injured starting pitcher Alex Cobb will take a break from Minor League competition to rehab in a controlled environment with the team at Tropicana Field.Cobb lasted 2/3 of an inning and allowed three runs in his first appearance for Class
ST. PETERSBURG -- After struggling through two short rehab starts, injured starting pitcher Alex Cobb will take a break from Minor League competition to rehab in a controlled environment with the team at Tropicana Field.
Cobb lasted 2/3 of an inning and allowed three runs in his first appearance for Class A Advanced Charlotte on July 6. Then he went just one inning on Monday and allowed one run before getting pulled early.
"We have the team in town right now," Cobb said. "We have [pitching coach Jim Hickey], I have a comfort zone with [him]. I feel very close to being back to normal. Each inning I've been able to throw in the rehab starts, they've been very informative for me getting back to my mechanics. Each time I take away a lot. It's just a lot going on in those environments for me to work on what I need to work on."
Instead of making a rehab appearance on Sunday, as scheduled, Cobb with throw a bullpen session. The official steps going forward after that will be decided following the session, but Cobb said he expects to get back out and make more rehab starts. His hope is that he will be able to start ramping up his innings when he restarts his rehab assignment.
Rays manager Kevin Cash insists that this isn't a setback for Cobb, and that there are no additional injury issues for the right-hander.
"His mechanics have been out a little bit of whack," Cash said on Friday. "He felt something yesterday that he felt more in line. Just talking to him, it just makes the most sense to make sure you have that good feeling, and it's something that we can control a little bit more."
Cobb hasn't pitched in a Major League game since 2014, and he missed all of 2015 after getting Tommy John surgery. Regardless, he won't get to pitch much in 2016, even if everything goes to plan from here on out. For now, he's just trying to get back to 100 percent.
"You really get thrown into high-A. There's a lot going on in high-A," Cobb said. "There's some good hitters. It's hot. There's a lot of difficulties for your first time out. I feel like I got thrown in, got a little taste of being back out in competition. Now I'm starting to settle back down and remember how to pitch."
Sam Blum is a reporter for MLB.com based in St. Petersburg.