Rays preparing for cold conditions in Baltimore
Saturday's game could experience frigid temperatures, with a possibility of snow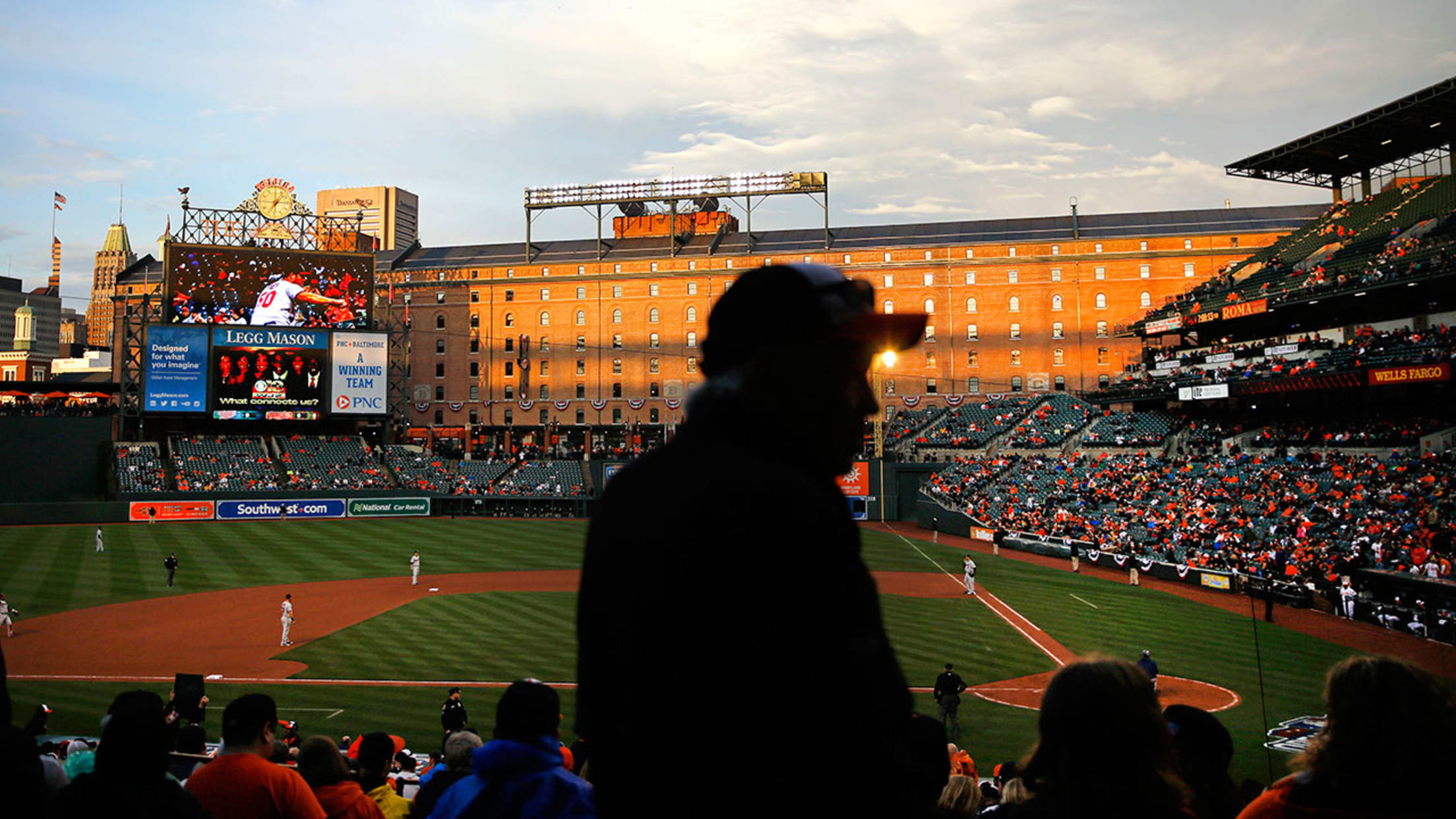 Temperatures could reach the low 20s this weekend in Baltimore during the Rays' series against the Orioles. (AP)
BALTIMORE -- Weather will be on everybody's mind heading into the second game of the Rays' three-game series against the Orioles on Saturday night at Camden Yards.Forecasts have temperatures possibly dipping into the 20s, and there is a chance of snow."It's no fun," said Drew Smyly, who will make his
BALTIMORE -- Weather will be on everybody's mind heading into the second game of the Rays' three-game series against the Orioles on Saturday night at Camden Yards.
Forecasts have temperatures possibly dipping into the 20s, and there is a chance of snow.
"It's no fun," said Drew Smyly, who will make his second start of the season Saturday night. "I don't think it's fun for anyone. You just have to suck it up. Once you're in the game, your adrenalin's going. The hardest part is warming up, getting ready for the game. But once you're in it, you just have to go out there and worry about the hitters."
Smyly acknowledged that the cold weather can mess up a pitcher's grip on the baseball.
"I remember a couple of years ago [when I played for the Tigers], we had Opening Day in Minnesota and it was miserably cold," Smyly said. "And it was tough to get a grip. Especially on your off-speed pitches. ... Everybody, the hitters, it's tough for them, too, holding the bat. Just suck it up and go play."
Rays center fielder Kevin Kiermaier grew up in Indiana, so he's fairly familiar with cold weather.
Cold weather is "something I'm definitely used to," Kiermaier said. "But ever since I've been a Floridian, officially, two years, it's thinned out my blood. So this is all new for me. I've never played in a super cold game in the Major Leagues, but I've had some brutal ones in the Minor Leagues.
"I'll be good. You try and get into the mindset where you don't think about it too much. But I definitely haven't played in cold weather in a long time. But they have to do it over there, too. We have to be a tougher team and outlast them."
Rays manager Kevin Cash allowed that they will "try to be smart throughout these next three days" regarding the weather.
"Simply because this is weather they've all played in, but they haven't played in it recently," Cash said. "And we're not looking to risk any additional injuries because of the temperatures."
The coldest gametime temperature the Rays have played in was 33 degrees, on April 17, 2003, at Boston.
Bill Chastain is a reporter for MLB.com.