Kimbrel continues dominant spring
New Red Sox closer hasn't allowed an earned run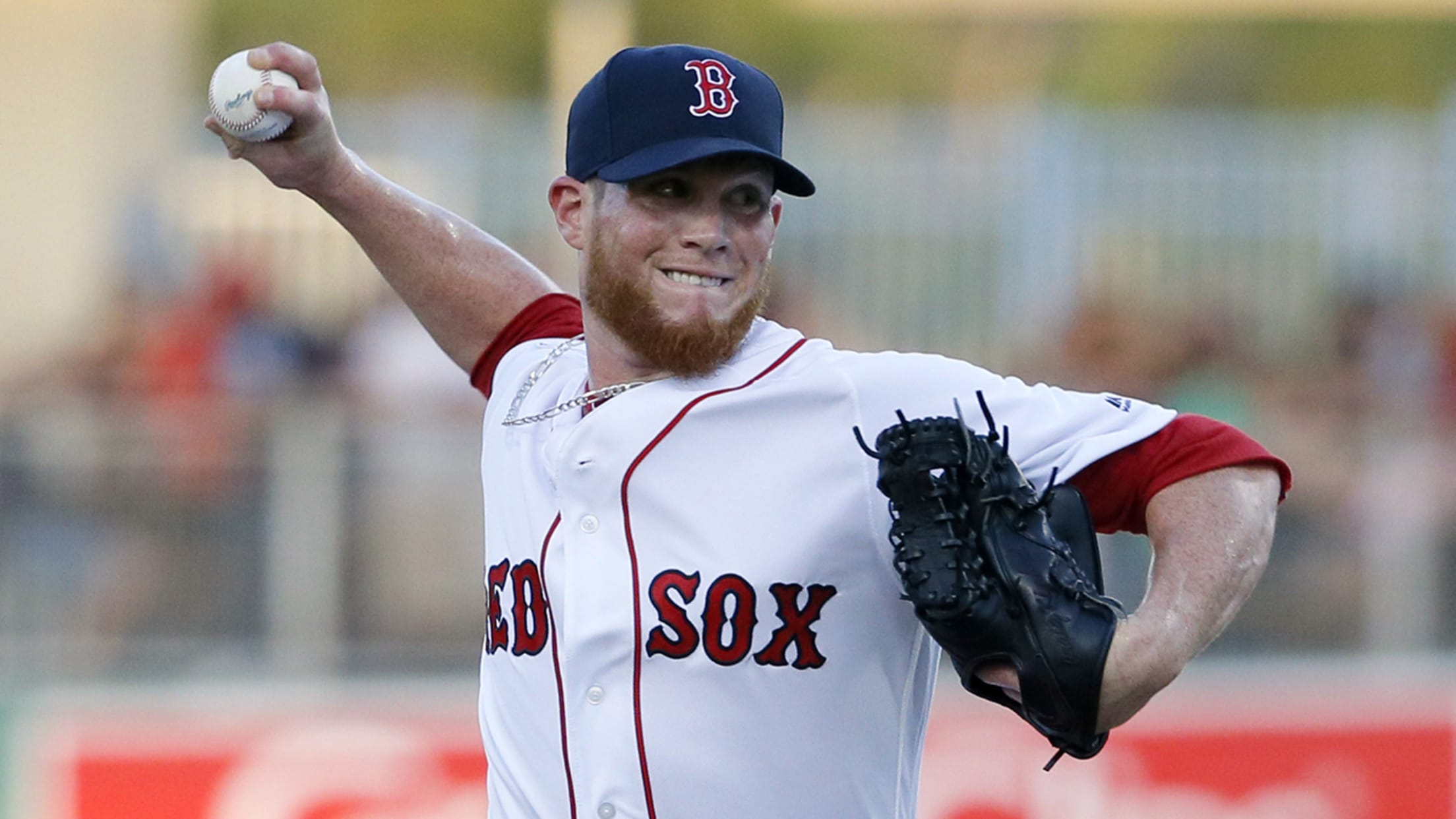 Red Sox closer Craig Kimbrel struck out the side in Thursday's victory over the Mets. (AP) (Tony Gutierrez/AP)
FORT MYERS, Fla. -- All systems are go for new Red Sox closer Craig Kimbrel, who has been nearly perfect in Spring Training.The righty produced his most dominant outing in Thursday's 4-1 win over the Mets, striking out all three batters he faced in the eighth inning."Obviously, yeah, I am
FORT MYERS, Fla. -- All systems are go for new Red Sox closer Craig Kimbrel, who has been nearly perfect in Spring Training.
The righty produced his most dominant outing in Thursday's 4-1 win over the Mets, striking out all three batters he faced in the eighth inning.
"Obviously, yeah, I am ready to go," said Kimbrel. "But you can't always base results off of how good you feel. There are days you can go out there and be all over the place and still be effective. There's days when you feel great and still get hit around."
Kimbrel has pitched five times in Spring Training and given up one hit. That was in his first outing.
In five innings, he has nine strikeouts and no walks.
"He's thrown the ball exceptionally well," said Red Sox manager John Farrell. "He looks midseason form with the power that he's showing to his fastball. He's thrown some breaking balls now that are, like I said, midseason. He'll get a couple more appearances before we break camp."
The righty finished Thursday's outing by blowing a 98-mph heater by L.J. Mazzilli.
"I wouldn't say as a whole you don't want to look into results too much, good or bad," Kimbrel said. "You've still got to make sure you make your pitches and make sure everything's kind of dialed in and everything's on time."