Healthy mindset among Wright's advantages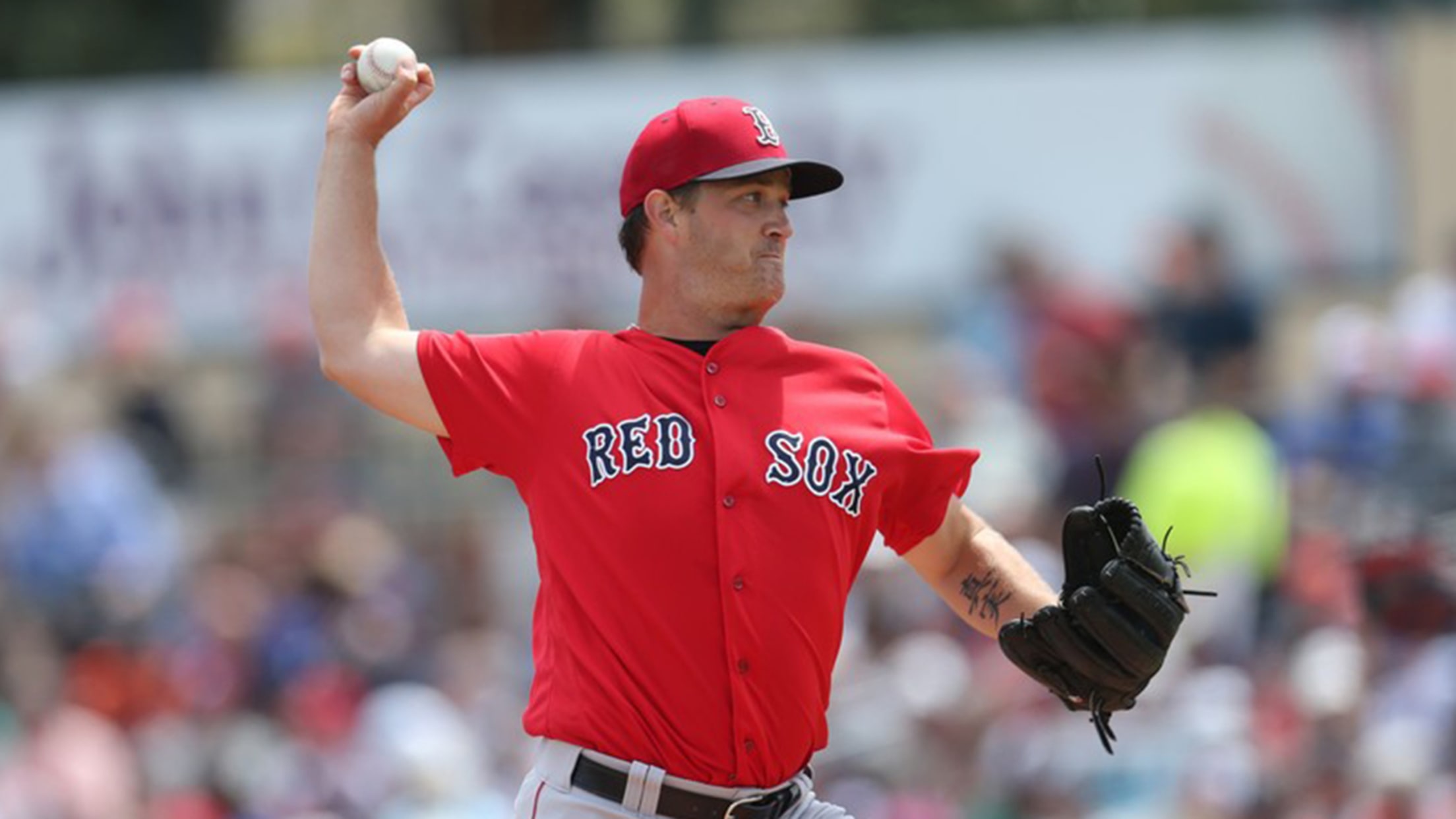 "I don't want to pigeonhole myself," Steven Wright said of the role he'll assume in 2016. (Marlins)
JUPITER, Fla. -- At the age of 31, Red Sox knuckleballer Steven Wright is at last out of Minor League options. In truth, his options have never been better.Wright is going to make the team, either as a starter or a reliever. He has clearly positioned himself as a pitcher
JUPITER, Fla. -- At the age of 31, Red Sox knuckleballer Steven Wright is at last out of Minor League options. In truth, his options have never been better.
Wright is going to make the team, either as a starter or a reliever. He has clearly positioned himself as a pitcher who is dependable in whatever role the team needs him to fill.
• Spring:Tickets | Ballpark | 40-man roster | NRIs
"Versatility, contrast of style -- we see the benefits of a knuckleball pitcher," said Red Sox manager John Farrell. "So whatever the role, he's got multi-inning capability, and he bounces back relatively quickly if he's in that role.
"Still, even last year, when he was in the rotation for us, there's a certain level of expected performance or dependability on his part. Each of the starts he made for us last year, he was working into the sixth inning pretty routinely. Those are all positives."
With Eduardo Rodriguez set to start the season on the disabled list due to a right knee injury, Wright is one of the top candidates to join the rotation as the fifth starter. But if lefty Roenis Elias wins that spot, Wright will be in the bullpen, which is also down a man now that Carson Smith is headed to the DL with a right forearm injury.
Wright started against the Marlins in Tuesday's 3-0 Red Sox loss and gave up three runs (two earned) on seven hits over five innings. He walked none and struck out four.
While many pitchers much prefer the prestige of a possessing rotation spot over serving in the bullpen, Wright's open-mindedness is another thing the Red Sox like about him.
"I've still got to put the ball in the strike zone and change speeds and throw my curveball for strikes when I need to, and my fastball," Wright said. "So, if I could keep it simplified that much, to me, starting and relieving, it still doesn't matter to me."
Hall of Famer Jim Rice helped drive that point home to Wright in a conversation last year.
"Jim Rice said that as long as I'm on the plane and off the bus [with the team], I shouldn't care [about either role]," said Wright. "I don't want to pigeonhole myself. I don't want to say, 'I can only do this' or 'I only want to do this.' I feel I can do anything. It's still the same game. The only difference is you go every five days or go every day. When you get out there, you've still got to throw strikes or throw a quality pitch. You've still got to get outs."