Price to make first rehab start today
Red Sox left-hander will pitch for Triple-A Pawtucket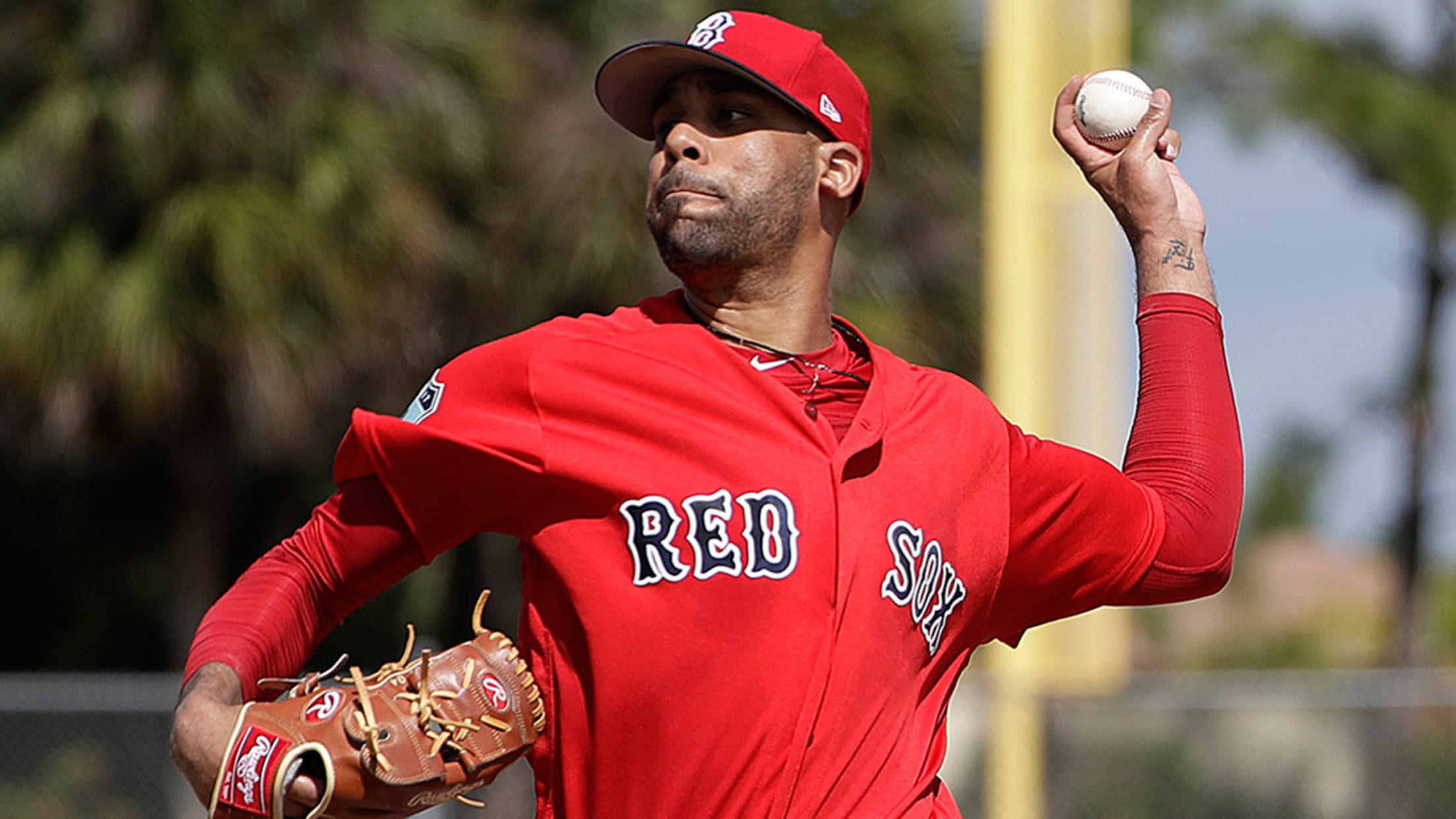 Red Sox left-hander David Price missed the start of the 2017 season due to an elbow strain. (AP)
MILWAUKEE -- The Red Sox have a plan in place for David Price, as the lefty will start a Minor League rehab assignment on Sunday with Triple-A Pawtucket.This is the strongest indication yet that Price isn't far from rejoining the Red Sox. In fact, he might return to the rotation
MILWAUKEE -- The Red Sox have a plan in place for David Price, as the lefty will start a Minor League rehab assignment on Sunday with Triple-A Pawtucket.
This is the strongest indication yet that Price isn't far from rejoining the Red Sox. In fact, he might return to the rotation by late May.
"We'd like to get him in the 70-pitch range, 70-to-75 pitches," Red Sox manager John Farrell said. "So [it's] a significant step in his progression and eventual return for us."
Price has already done much of his pitch count buildup through three simulated games, the most recent of which was Tuesday at Miller Park.
The Red Sox will re-assess Price after two rehab starts, the latter of which should be May 19. The earliest he would return to the Red Sox is May 24. However, May 29, on the road against the White Sox, could be more realistic.
The club will continue to monitor Price on a start-by-start basis. The southpaw suffered an elbow strain on Feb. 28, forcing the Red Sox to spend most of the first two months of the season without a five-time All-Star.
"We're going to add a frontline starter, so that's going to be an initial boost of abilities and certainly expectations," Farrell said. "That's just David doing what he typically does. Any time you can send a starter of his caliber to the mound, it gives you a boost of confidence. I think there's a number of things that are starting to come together, and certainly David's return is one."
The only thing that would prevent Price from pitching on Sunday is weather. There is currently a forecast for rain in the Pawtucket area that day.
"The forecast shows it's going to clear out of the area later in the day," Farrell said. "Just trying to communicate with the Triple-A staff and [manager] Kevin Boles and what would be the latest potential start time for a game there. That's, no pun intended, a fluid situation."