Winter Weekend to feature Sox stars galore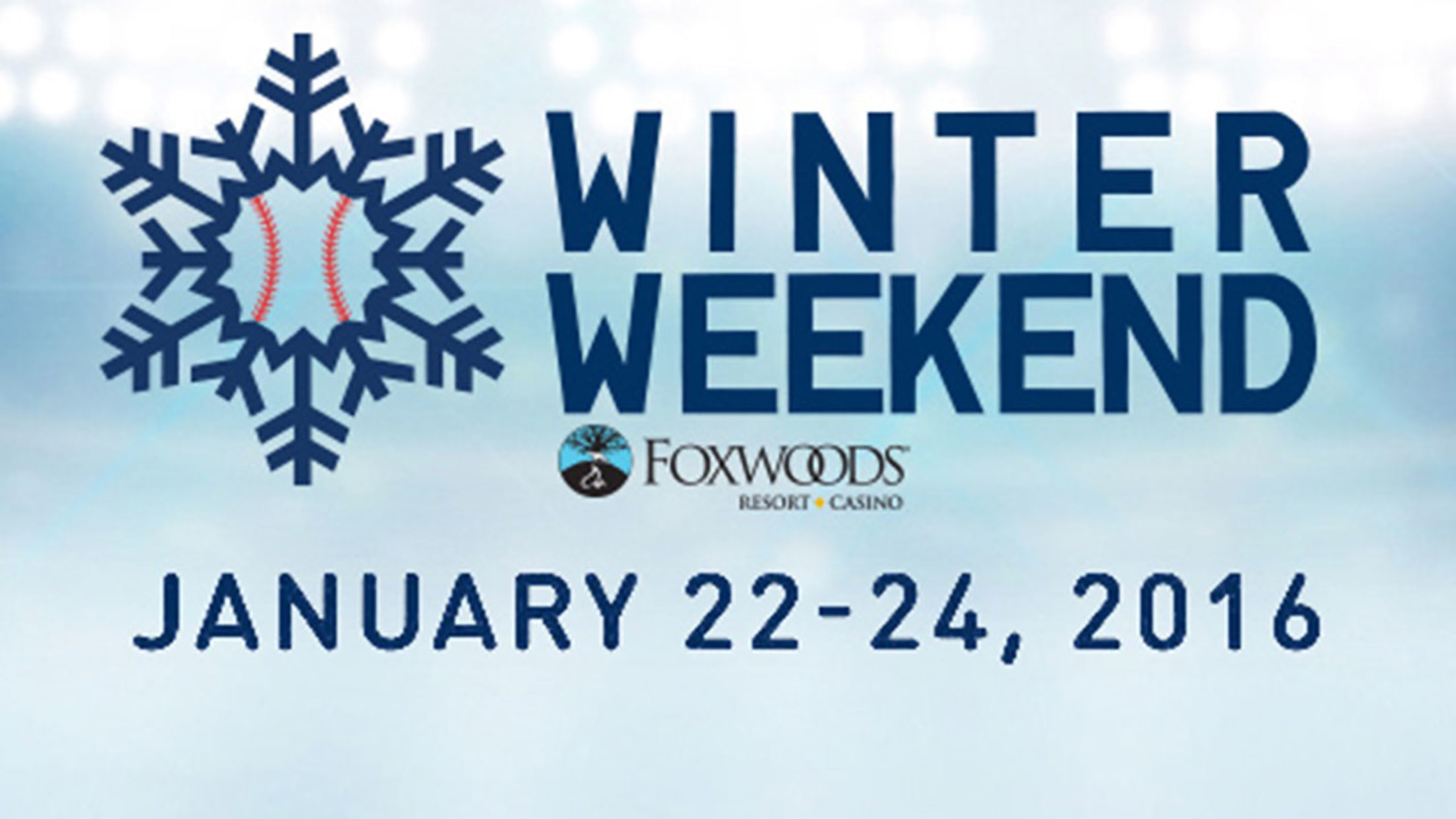 BOSTON -- The Red Sox have a loaded cast of past and present stars confirmed for the second annual "Winter Weekend" at Foxwoods Resort and Casino from Friday-Sunday.Hall of Famers Pedro Martinez, Wade Boggs and Jim Rice will be among those who take part in panel discussions, as will Roger
BOSTON -- The Red Sox have a loaded cast of past and present stars confirmed for the second annual "Winter Weekend" at Foxwoods Resort and Casino from Friday-Sunday.
Hall of Famers Pedro Martinez, Wade Boggs and Jim Rice will be among those who take part in panel discussions, as will Roger Clemens, Dwight Evans, Luis Tiant, Mookie Betts, Xander Bogaerts, Jason Varitek, David Price and Dustin Pedroia.
While there will be events throughout the weekend, the panel discussions will be scheduled throughout the day on Saturday, giving fans an opportunity to hear from players and coaches.
Fans will get a sense of the inner workings of the franchise when president of baseball operations Dave Dombrowski and general manager Mike Hazen take part in the "State of the Red Sox" panel.
Boggs, Clemens, Evans, Bruce Hurst and Rice will relive the glory days of the pennant-winning season of 1986 in a panel dedicated to the 30-year anniversary of that memorable season.
Martinez and Varitek will take part in "Battery Mates," sharing their vast knowledge of the game.
The "Around the Horn" panel -- including Bogaerts, Deven Marrero, Pedroia and Travis Shaw -- will discuss the intricacies of playing the infield.
Outfield analysis will come from Betts, Jackie Bradley Jr., Rusney Castillo, Evans, Fred Lynn and Rice.
Kids will get a chance to become reporters when they ask their questions of their favorite players.
One of the most entertaining panels will be the Red Sox Game Show, where current players face off against coaches and alumni.