Duvall honored by Hooton Foundation
Reds' slugger recognized for advocacy against PEDs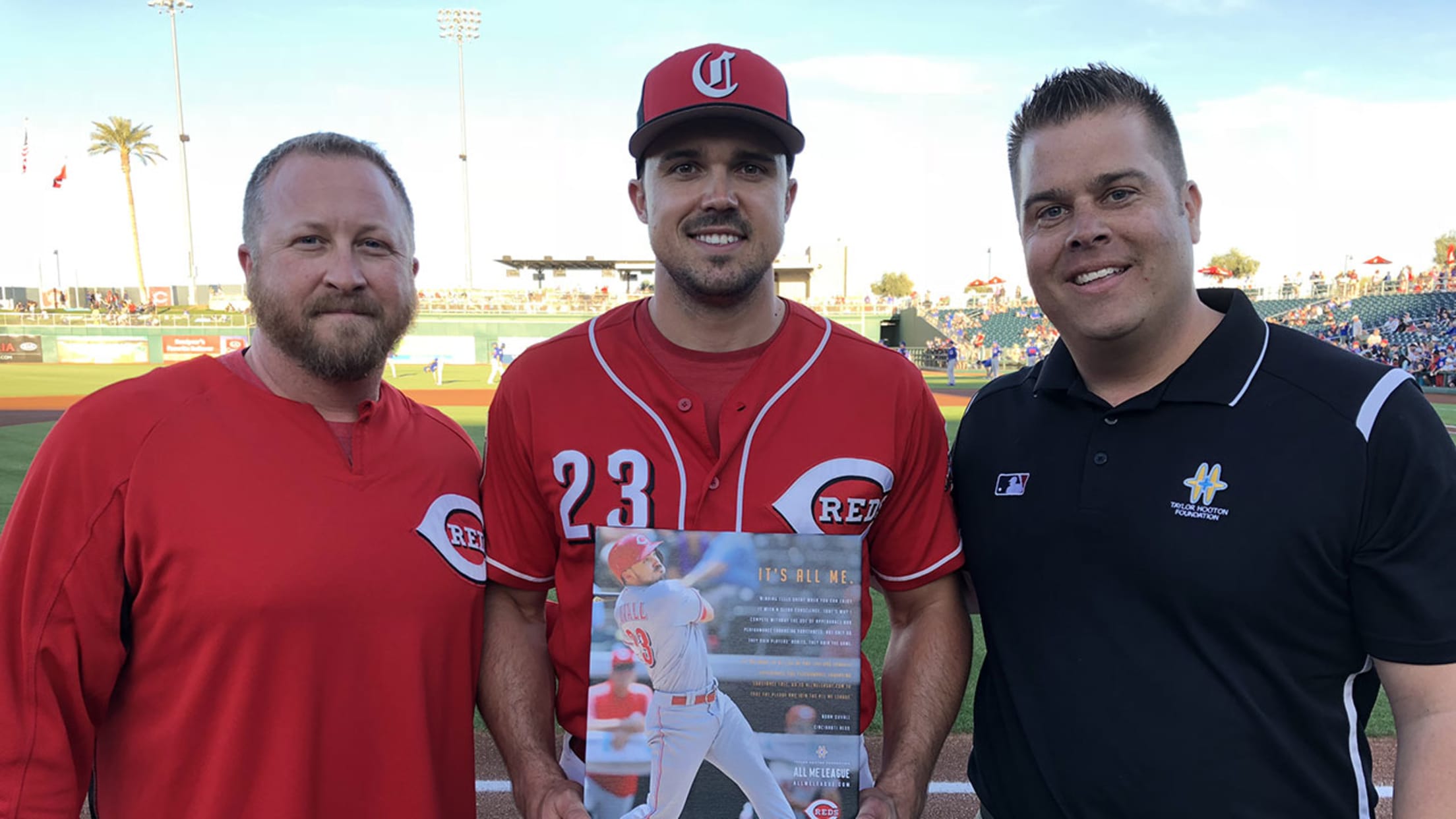 GOODYEAR, Ariz. -- The Taylor Hooton Foundation is committed to advocating to young people against the use of performance enhancing drugs. Reds left fielder Adam Duvall is a member of its advisory board and was presented with canvas print of his 2018 "It's All Me" public service advertisement on Monday.Foundation
GOODYEAR, Ariz. -- The Taylor Hooton Foundation is committed to advocating to young people against the use of performance enhancing drugs. Reds left fielder Adam Duvall is a member of its advisory board and was presented with canvas print of his 2018 "It's All Me" public service advertisement on Monday.
Foundation president Donald Hooton Jr. and Reds strength and conditioning director Sean Marohn gave the print to Duvall on the field before the team's matchup with the Cubs. This is the second straight year that Duvall has received the honor.
Members of the Taylor Hooton Foundation advisory board -- which also includes Reds reliever Jared Hughes -- have taken the pledge that they believe using performance enhancing drugs is illegal and dangerous and any athlete who uses such drugs is cheating their respective sport.
The friends and family of Taylor Hooton formed the Foundation in 2004 after his death at age 17 following his use of anabolic steroids.