Price recalls first impression of Ichiro
Reds manager, who was Mariners' pitching coach in 2001, briefly thought outfielder might struggle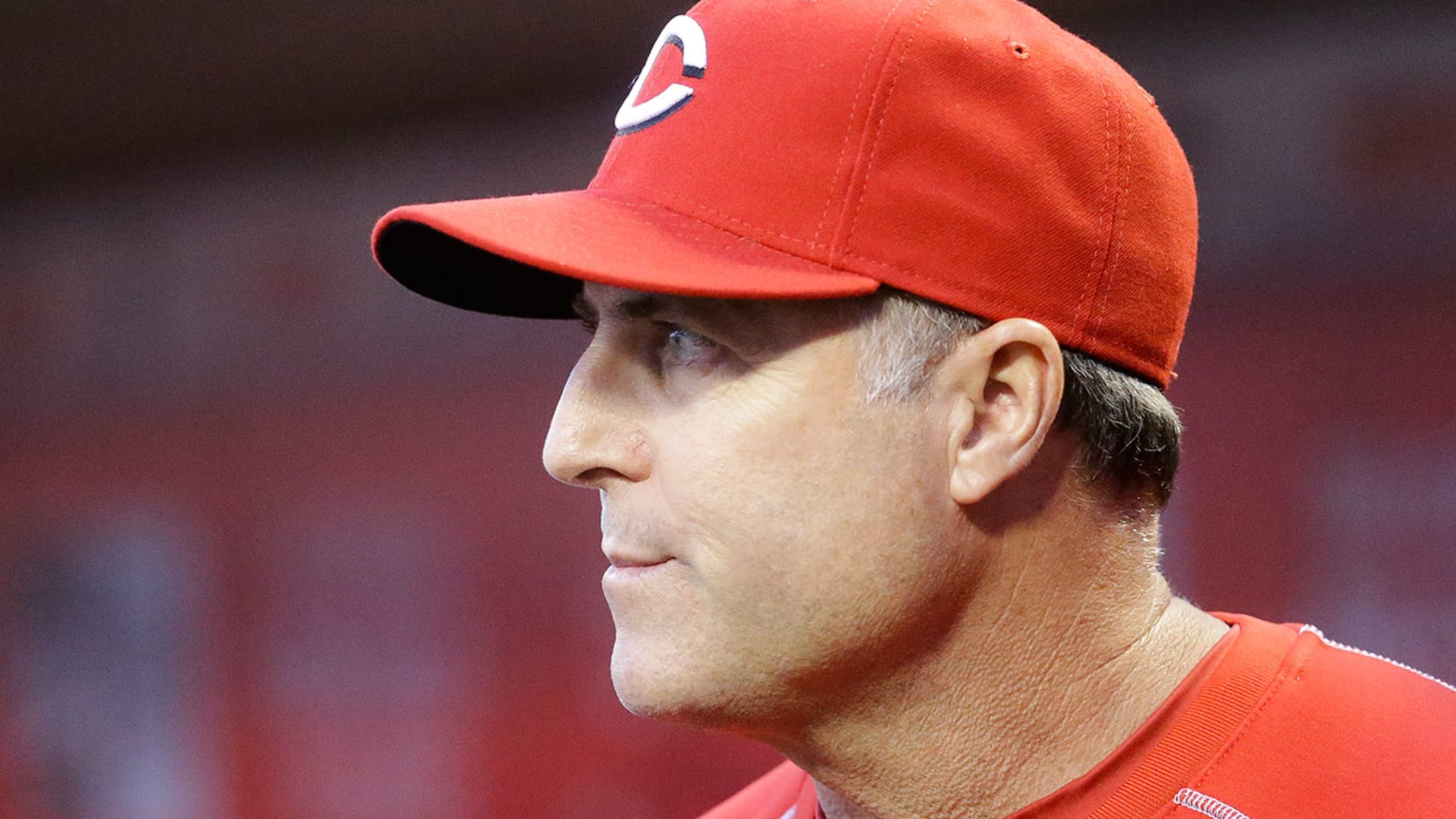 Bryan Price was the Mariners' pitching coach when Ichiro Suzuki debuted in 2001. (AP)
ATLANTA -- As the Reds prepared for their series finale against the Braves on Thursday, a couple of players sat in the visitors' clubhouse at Turner Field watching highlights from Wednesday's games.They chatted and analyzed every clip. But when the highlights from the Marlins-Padres game came on the TV, they
ATLANTA -- As the Reds prepared for their series finale against the Braves on Thursday, a couple of players sat in the visitors' clubhouse at Turner Field watching highlights from Wednesday's games.
They chatted and analyzed every clip. But when the highlights from the Marlins-Padres game came on the TV, they intently observed the moment Ichiro Suzuki made history.
With a 2-for-5 effort in Wednesday's 6-3 loss in San Diego, Ichiro reached 4,257 career hits -- 1,278 in Japan and 2,979 in Major League Baseball. Pete Rose finished his career with a record 4,256 hits in the Majors.
• Ichi-Rose: Combo batter expands hit story
But 15 years ago, when the Mariners signed Ichiro out of Japan, this moment seemed unlikely.
Reds manager Bryan Price was the pitching coach in Seattle when Ichiro joined the team, and he witnessed the outfielder's initial struggles during Spring Training.
"The Mariners at the time, and still are, in the third-base dugout, and he was lining one ball after another after another over the third-base dugout," Price said. "He couldn't get the head [of the bat] out, and I thought he was going to get beat up by Major League pitching.
"This guy just doesn't have the bat speed to compete at this level."
Two years before, the Mariners had seen Ichiro play when he joined the team for a portion of Spring Training as part of an exchange program with the Orix Blue Wave.
But after seeing his new right fielder slap pitch after pitch over his team's dugout, manager Lou Piniella had enough.
"I guess Lou at some point in time said to his interpreter, 'Do you think this guy could maybe pull a ball or two to give us some confidence he can do it?'" Price said. "So the interpreter tells him, and Ichiro goes up, hits a pull homer, comes back around, walks by Lou and says, 'Is that OK?'"
When the season began, Ichiro took the Majors by storm. He batted .336 in his first month en route to winning the American League batting title with a .350 average. He also earned a Gold Glove Award, started in the All-Star Game and won the AL MVP Award and Rookie of the Year Award.
"He had the confidence to do whatever he needed to do to be ready for Opening Day," Price said. "And you couldn't have had a better first month in the big leagues than Ichiro."
Ichiro needs just 21 more hits to reach 3,000 during his Major League career, an achievement Price once couldn't have fathomed.
"I don't think any of us were thinking about 3,000 hits at the time."
But now, just like in the Reds' clubhouse Thursday morning, the focus is on Ichiro.
Pat James is a reporter for MLB.com based in Atlanta.