Moscot (intercostal) to begin rehab assignment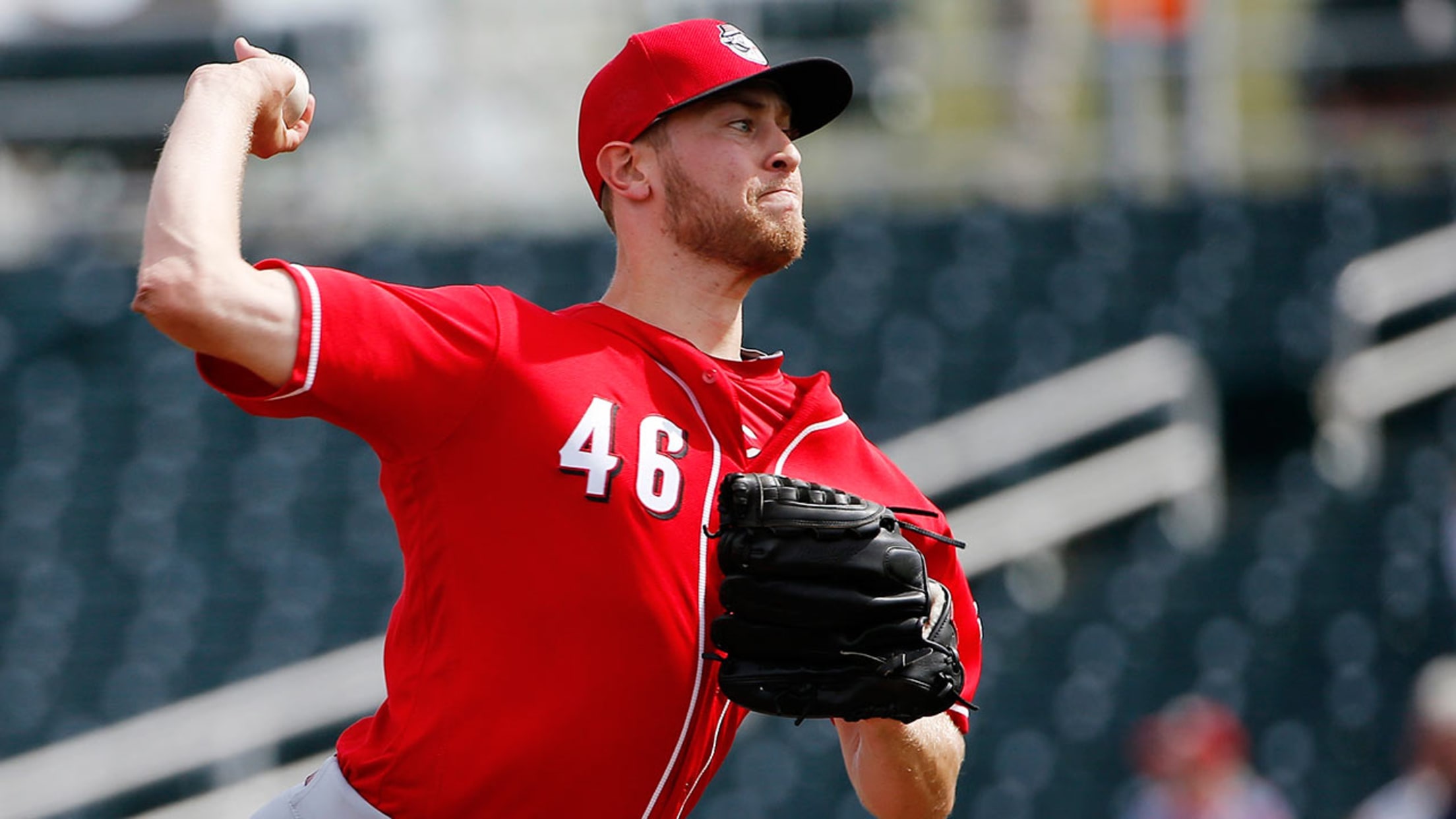 Right-hander Jon Moscot will throw in a Minor League game on Thursday night. (AP)
CINCINNATI -- Reds pitcher Jon Moscot was scheduled to begin a Minor League rehab assignment on Thursday night with Class A Advanced Daytona. Moscot, who strained his left intercostal muscle while taking batting practice last month, is slated to throw between 70-75 pitches.The plan is for Moscot to return from
CINCINNATI -- Reds pitcher Jon Moscot was scheduled to begin a Minor League rehab assignment on Thursday night with Class A Advanced Daytona. Moscot, who strained his left intercostal muscle while taking batting practice last month, is slated to throw between 70-75 pitches.
The plan is for Moscot to return from the disabled list on April 17, to start vs. the Cardinals.
"He'll have two starts before we need him on the 17th," Reds manager Bryan Price said on Thursday morning. "By that time, we'd like to be comfortable with him throwing somewhere in that the 90- or 100-pitch range."
Here are some more Reds pitcher injury updates:
• Homer Bailey (Tommy John surgery) and John Lamb (back surgery) each threw two innings in simulated games on Wednesday at the team complex in Goodyear, Ariz.
Bailey will soon advance to throwing four innings in a game at extended spring training.
"We're going to follow this thing to the letter of the law," Price said. "It's going to take him to the end of April, early May to get what we will consider six outings in preparation for his first start with the big club."
• Michael Lorenzen's efforts to return from a right elbow strain have hit an unexpected snag.
"His elbow is feeling good, but he currently has a little bit of mono," Price said. "He's under house arrest right now."
Lorenzen received a platelet-rich plasma injection during Spring Training last month and was shut down from throwing for at least two weeks. Because of his latest illness, he has not been able to resume throwing.
• Reds catcher Devin Mesoraco gave his surgically-repaired left hip a good test in Wednesday's 3-2 win over the Phillies. With one out in the decisive bottom of the ninth, Mesoraco hit a squib near the mound for an infield single and lunged awkwardly to first base. He was lifted for pinch-runner Tyler Holt to put better speed on the bases.
"He's fine. It gave us all a scare," Price said of Mesoraco. "It certainly showed his desire to get to first base. He was hungry to get to first base and give us a chance."